Help in this hi Hydration pillow likeSLAB pizza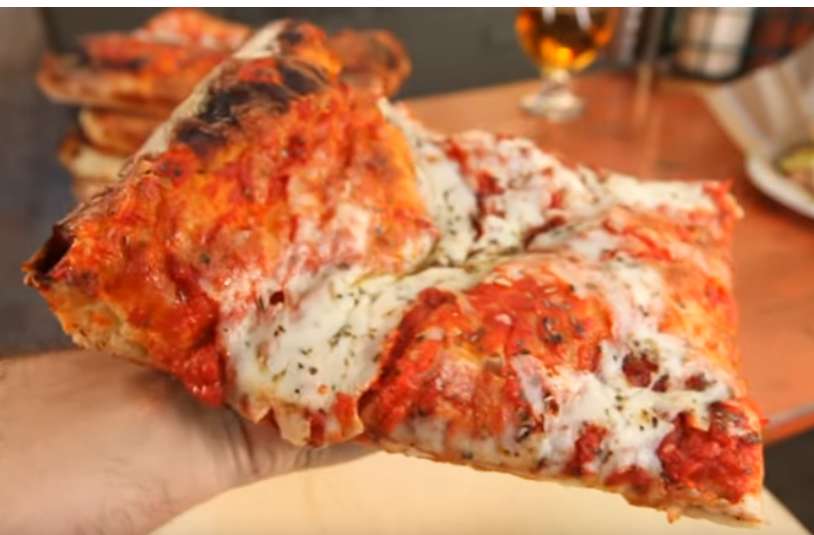 There is a place in Portland, Me where the SLAB pizza started in back for a grocery.  THen this guy went onto open SLAB.  Well, the grocery still makes it.  
it is so pillowy (word?) and I just can't stop eating it.  So soft, great chew, just AWESOME.  
So I started a forum topic on Pizzamaking.com and will link at bottom, way too much to post here.  I have included a couple links and a few short videos of them in both locations.  At the bottom of the last topic page, #5 right now I summed up that they do 5 rises over a 3 hour period.  They are talking close to 90% hydration and as you can see they are flipping the dough and it's not degasing under it's own weight on the flip, I can't get my dough to that point. 
Any ideas would be awesome.  I am here because, well, bread guys know it all and I need help.
https://www.pizzamaking.com/forum/index.php?topic=55882.0
Thanks in advance, 
Don