Buttermilk rye- whole wheat loaf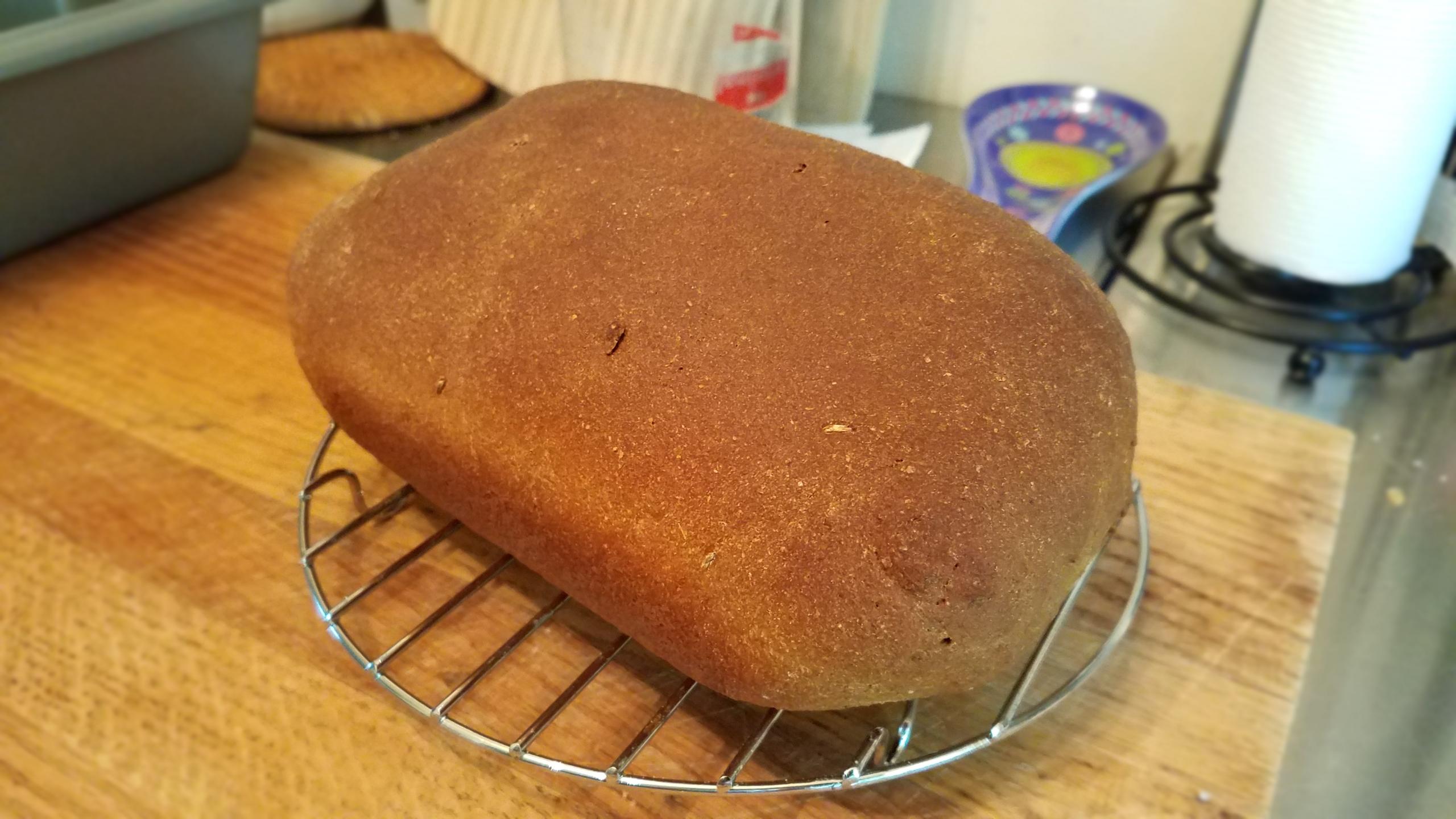 This one is from Bernhard Clayton's new complete book of bread,  pg 132. I had no wheat germ and couldn't find it in two large  stores here.  Oh well.  
It smells great.  Can't wait to slice it!
Ive gotten obsessed with these rye bread variations.