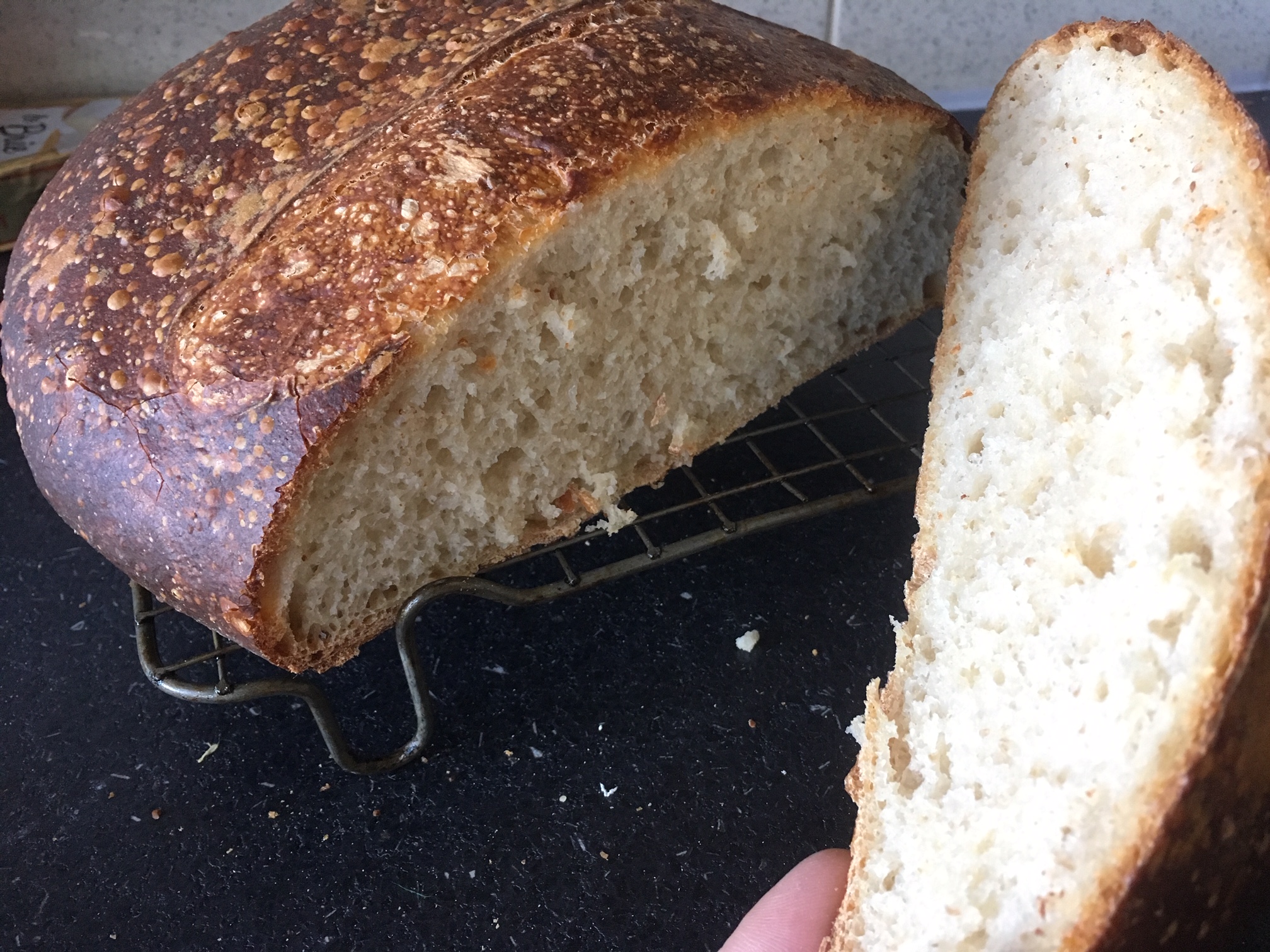 Hi Baker's,
I recently received a new toy, a cloche baking dome. I got it because it is better designed to put the dough into  than my large iron casserole.
Should I, do you, preheat it (lid and all) before putting in the dough (that has come form the fridge) in it? I just don't seem to get as much spring as I do just slinging it in the oven or in the iron pot. Seems I am going backwards in my quest :(
See post about the Illusive cracking crust! http://www.thefreshloaf.com/node/58328/illusive-cracking-crusthow
I spritz and slash the same in all cases.
I tried top and bottom elements instead of fan but the top just gets too baked, as the dough is quite close to the element. I use my smaller(3/4 size) oven as the other one takes too long to heat up to 250˚ .
Any more suggestions?
Thank you and Happy New Baking Year to you all!!