September 19, 2018 - 4:47am
Bread rising too much in fridge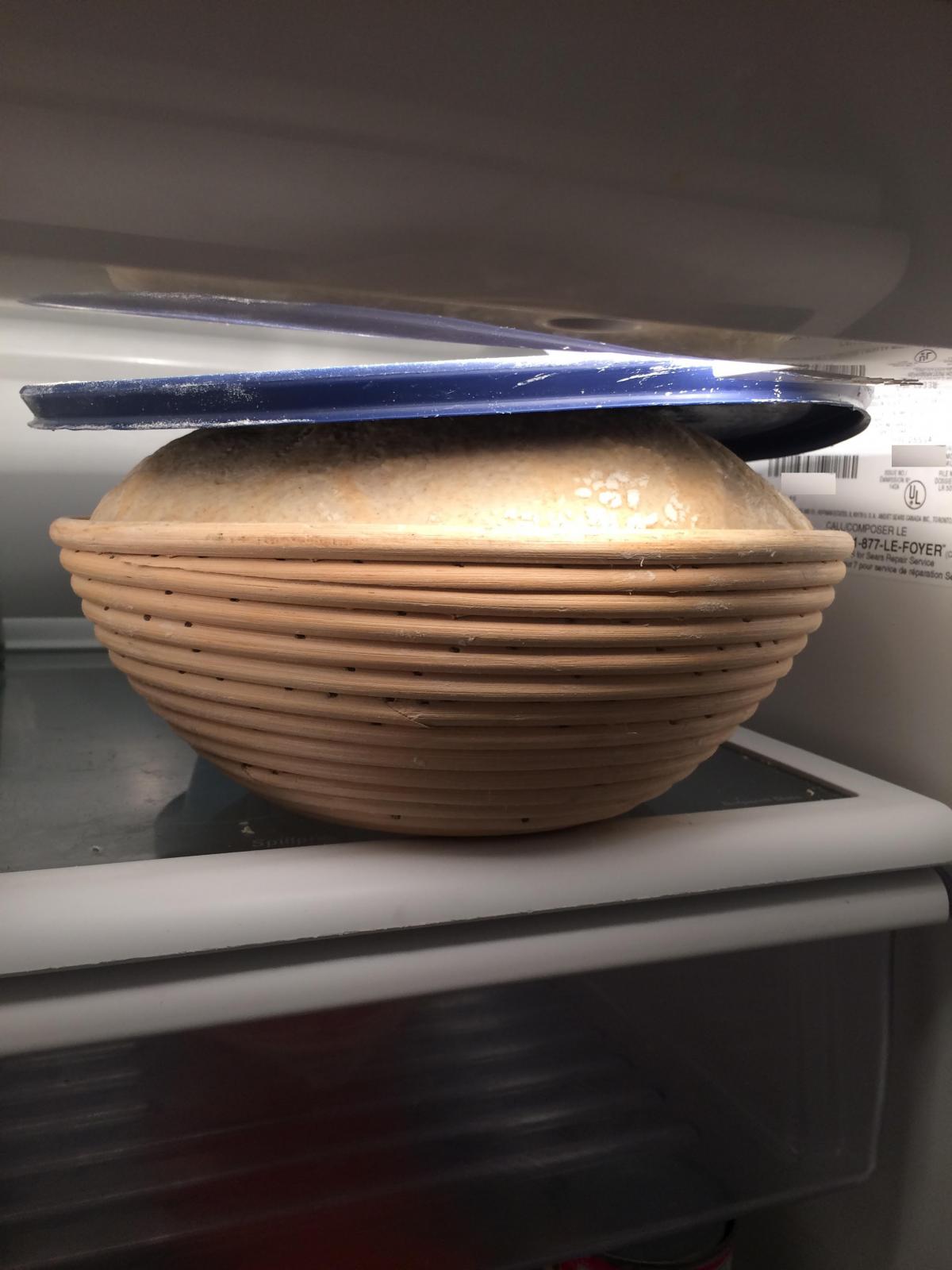 I retard my bread overnight in the fridge and it's just going nuts in there. See photo. 
I actually tend to go on the longer side of retardation---probably fourteen to sixteen hours on average, sometimes a little less. But it's not the length of the final proof that's doing this; the bread is over the rim of the basket after like four or five hours in the fridge. 
How to stop this? My recipe is as follows:
Overnight leaven: 119g water, 96g flour, 20g mature starter
Dough: Leaven + 447g APF, 142g whole wheat, 390g water, 2tsp salt
Bulk ferment: 5-6 hours, give or take. S&F every thirty minutes for first hour and a half; S&F every hour after that. 
Heeeeelp!