#4 coffee filter banneton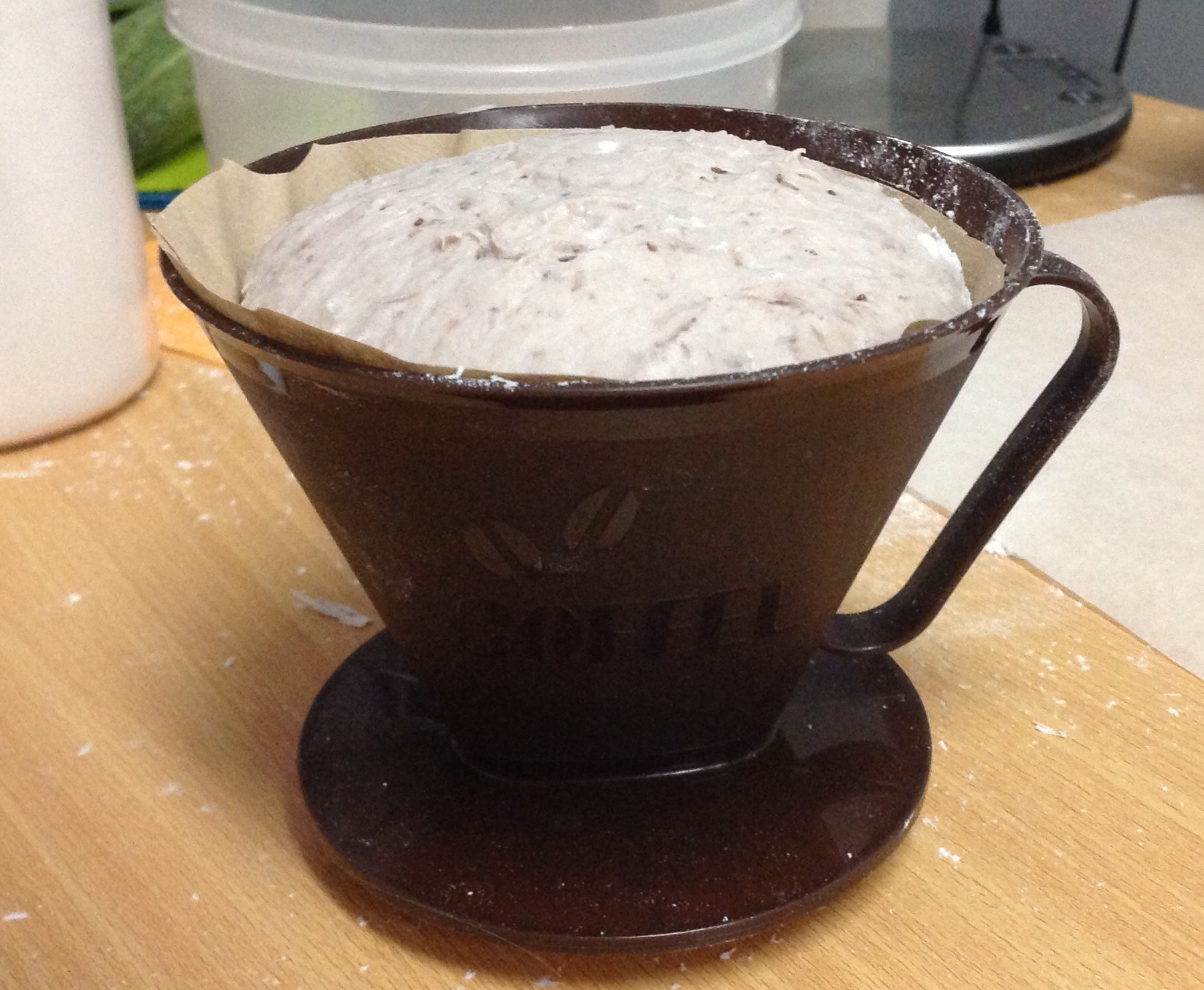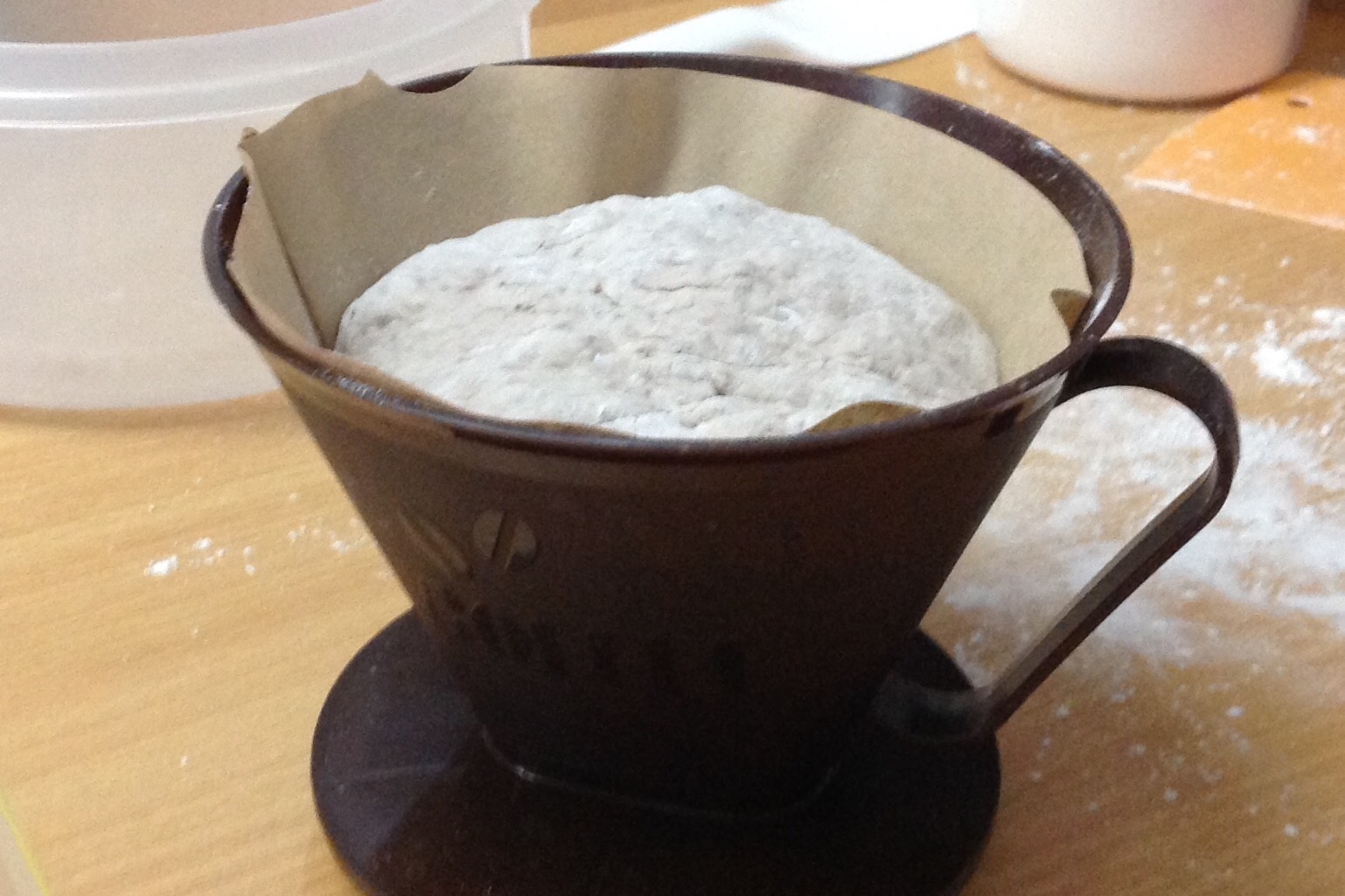 Works great for a 200g of flour mini loaf.   A little flour dusting of a filter (not much sticks to it) and rolling the shaped dough into flour and bottoms up!  
Had accidental yeast water (strawberry) and came out with a nice textured tasty but pale crust.  For the first time in a long long time, the crumb was darker than the crust.   YW-FS in two steps.  First a dough with YW and 100g ap wheat flour,  an little ferment (confession: smelled very fermented) then addition of 3.2g salt plus another 100g flour and water to make a soft medium dough.   A good kneading and short rest.  Shaping and straight into the coffee filter.  Cover with an inverted bowl.