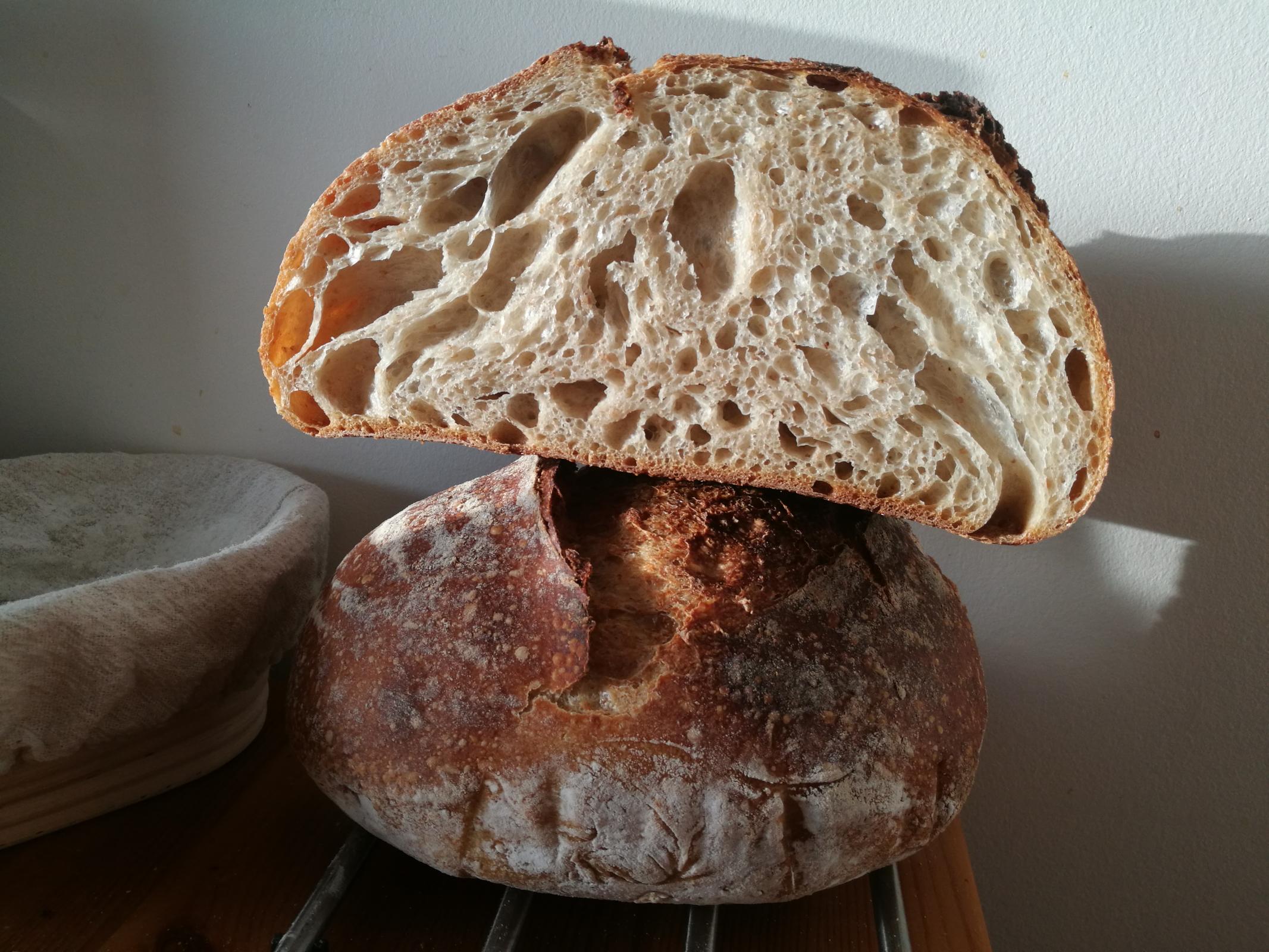 Hi all, this is my first post here at TFL. I've just started making sourdough 2 months ago, still learning the art and science! I made my 13th loaf yesterday and I'm pleased that I'm getting the ariness that I'm aiming for. However I'd like to achieve more evenly distributed air bubbles next time, it seems that with this one there are large longish air bubbles particularly concentrated on the left side of the loaf, and one on the other side too? Is this a sign of lack of gluten development or overproofing? 
I still don't know how to judge when a dough is ready for shaping and when proofing is at its optimum stage for baking. My recipe/ process was:
90% strong white, 10% strong wholemeal (UK supermarket flours)
20% starter (young and quite active)
70.5% hydration 
Autolyse flour and water about 1 hour, then mix in starter and salt, leave to rest 30min, bulk fermentation was at room temperature (around 27 degC). Did 3 stretch and folds for first 30 min intervals, then another 2 stretch and folds in longer intervals. Pre-shape on bench and rest 20 mins, then did final shape, transferred to banneton and cold proof in fridge for 18.5 hours. Took dough out of fridge and left in room temperature for an hour while preheating cast iron pot. Baked with some water sprayed on lid of the pot, 20 min with lid and around 25 min without lid.
So what can I do the next time so I can get a more evenly distributed open crumb? Look forward to learning from fellow sourdough bakers :)