We're trying to make a pizza dough that is a 50lb bag of flour, has an end hydration of 61% that uses a poolish that is 25% of the end weight of the dough. The end weight of the original dough: 50lb flour, 61% hydration, no poolish is 81.65lbs. When I've tried to change to incorporate the poolish, the numbers I get are:
Flour: 39.8
Yeast: .3%
Salt: 2%
Water 48%
Poolish
Flour: 10.2lbs
Water: 10.2lbs
So have my spreadsheet set up in two columns, one for dough and one for poolish. In order to figure out the 48% hydration in the main dough I used:
(.75 * X) + (.25*100) = 61  this gave me X=48
The end weight I get when I change everything to the above numbers ls 85.35lbs. I'm not understanding of why this is happening.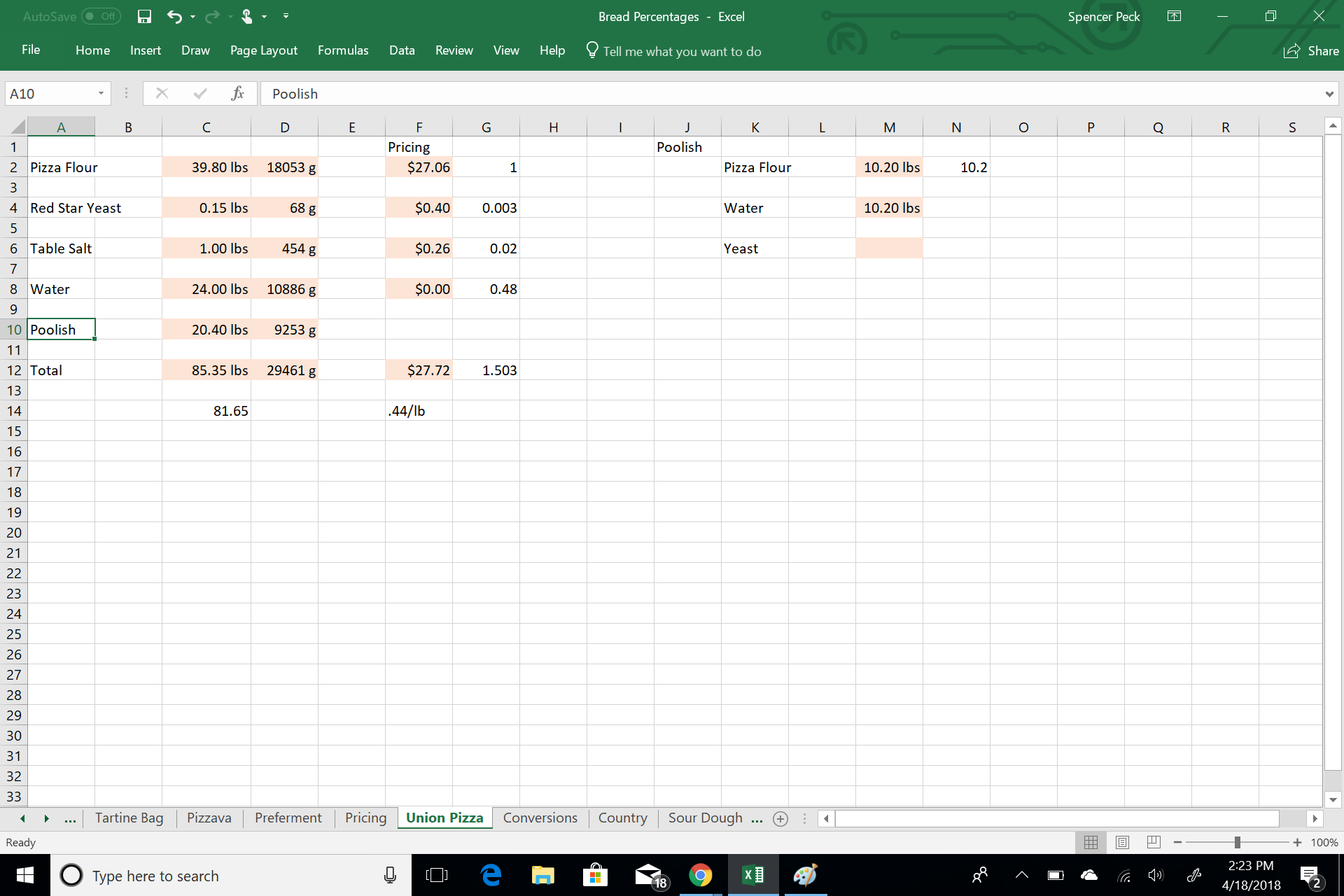 edit: so the difference between dough without a poolish and dough with a poolish is there's an extra 3.7lbs of water in the main dough. Is this to make up for the hydration being broken up between dough and poolish and the 75% main dough 25% poolish thing?