September 14, 2017 - 7:36am
Problems with Ovenspring (No ovenspring)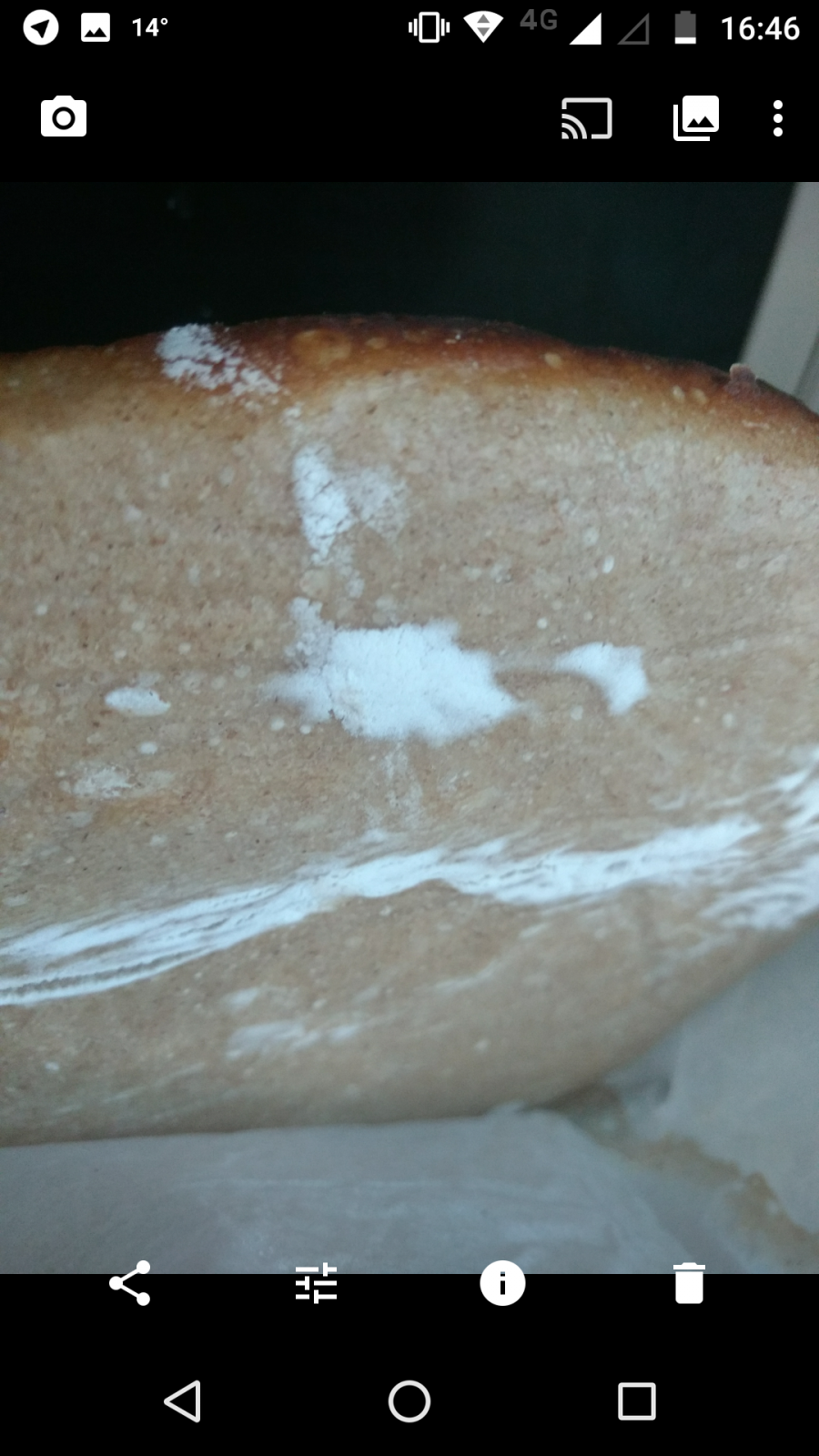 Hello!
I'm having some trouble when trying to bake a simple 1, 2, 3 sourdough bread recipe. Here's my recipe:
Starter 100% Hydration Manitoba Flour/Rye Flour
120g of mature active sourdough starter
240g of water
300g of Manitoba flour (12% protein)
60g Rye Flour
2% salt
I mix the flour and water and wait about 50 min (autolyse) then add the starter and knead for about 5 minutes, then add salt and knead some more for about 3 minutes. Rest dough for about 6 hours (this last time it took 8 hours for proofing). Folds every 30 minutes, 4 times. Dough looks bubbly and happy, but no incredible raise already (maybe 1,5x).  I take it to the fridge wrapped up (usually maintains the rise with no addition (still at 1,5x). In the morning I take it out, shape it, leave it for about an hour outside until it rises again (same 1,5x)
I currently live in Denmark and the temperature inside my house is about 22 degrees, so I proof the bread inside the oven with the light on and a thermometer to keep it around 25 degrees. (I'm moving back to Brazil and hopefully will get better proofing over there :P)
Now, for the tricky part:
I only have an electric stove with a fan and a baking tray. No baking stone or cassarole or such (I intend to get those but since I'm moving to another country soon I don't wanna carry those heavy objects with me)
So, what I do is heat the oven 250 with a tray of boiling water at the bottom of the oven, with the fan on, with the tray I'm gonna lay the bread on inside. Then score the bread and just slide the bread onto the baking tray. What I immediately see is despite there being a lot of steam in the oven, a dry looking pellicle forms all around it and then I get no oven spring. Bake it for about 15 minutes at 250 degrees, then around 20 minutes at 200 degrees.
The result is a very tasty giant pancake! It's got a nice crumb, humid, airy, sour, delicious but no height.
PS- The bottom of the bread (picture) also looks a weird white brownish color with a smooth surface and heavy texture.
Any ideas as to what I could do better??