September 13, 2017 - 8:04am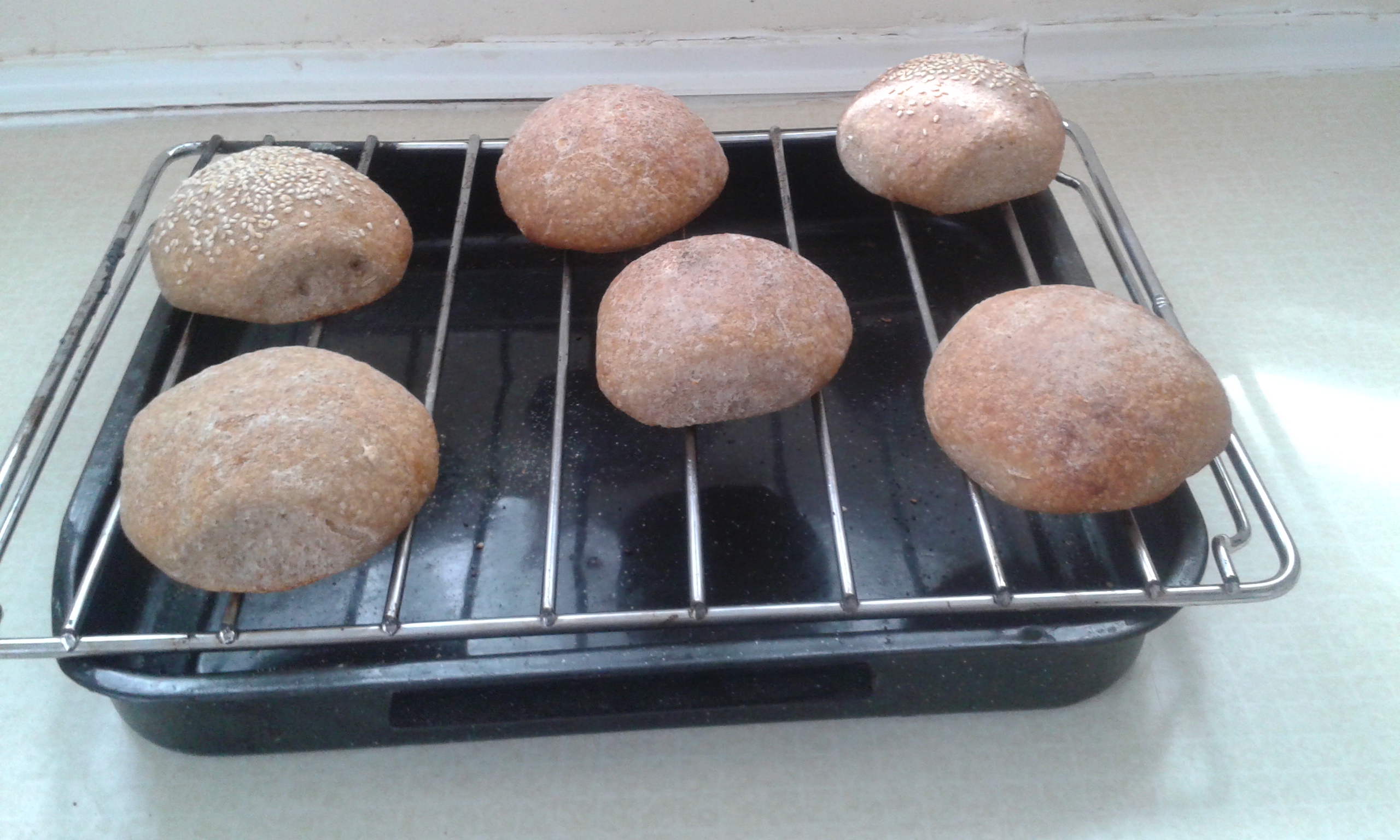 Hi
I just tried an experiment
(Sesame -white- seeds rolls is the closed one)
I baked 6 sourdough rolls covered in a pan- as if in a steam oven. I baked another 6 rolls in an open pan in a regular home oven
I baked the open rolls, brushed with olive oil, for 24 minutes at 220 degrees until brown
I baked the closed rolls, brushed with olive oil, for 10 minutes closed, I then removed the cover and I gave them another 19 minutes at 220 degrees. Total bake time 29 minutes.
The only difference I notice is that the  open rolls were more chewy 
That can also be because the closed rolls were baked for another 5 minutes.
 Am I missing something?