Sandwich breads - to score or not to score?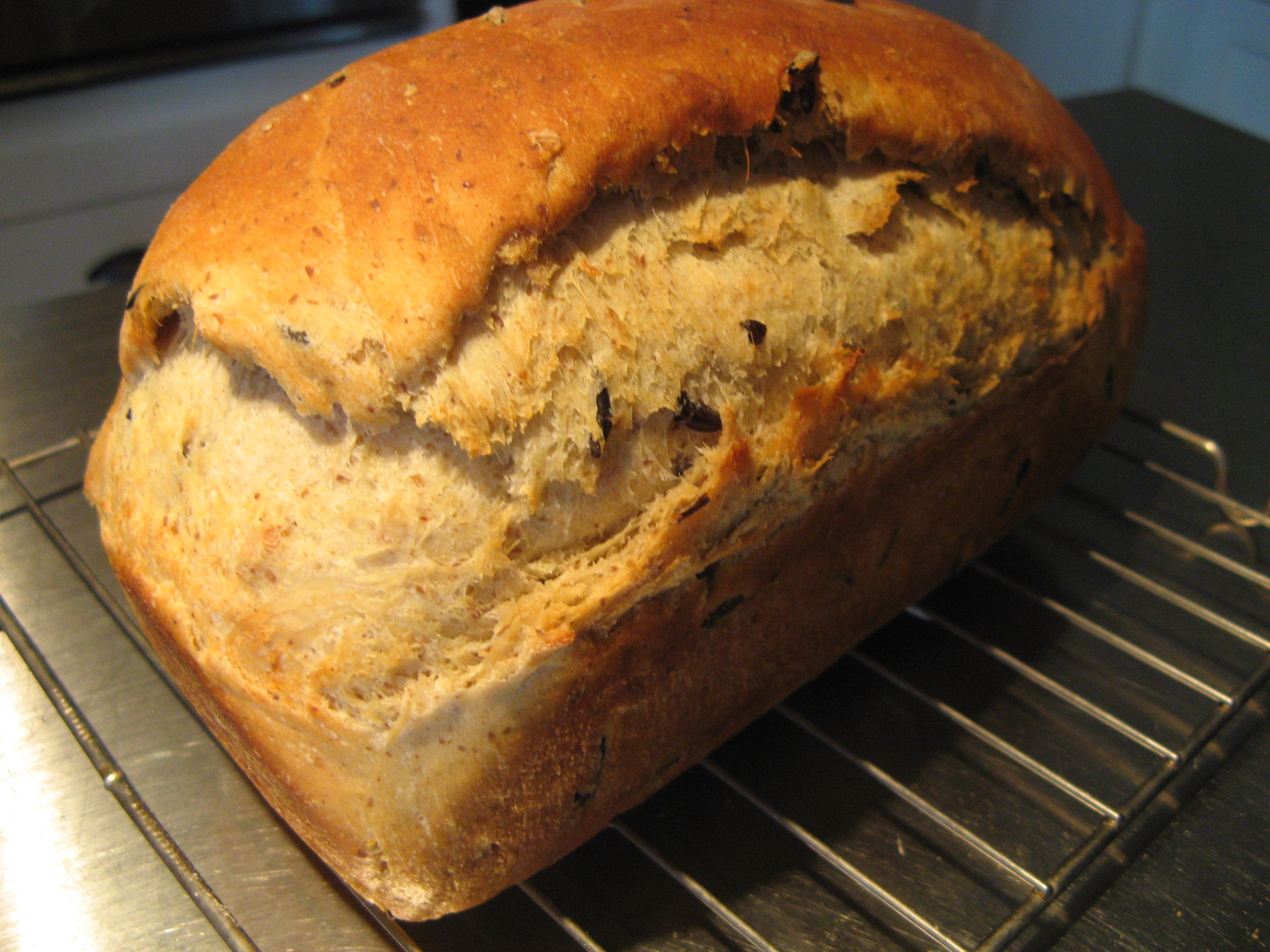 There have been a few posts lately showing sandwich loaves that are lopsided or which have blowouts on one side, asking "What did I do wrong?". My comment was that the poster should try deeply scoring the loaf down the middle to allow even oven spring.
To test this, I decided to not score the Multigrain sandwich bread that I baked this morning. I did score the loaf I baked yesterday. And here's the difference -
Scored: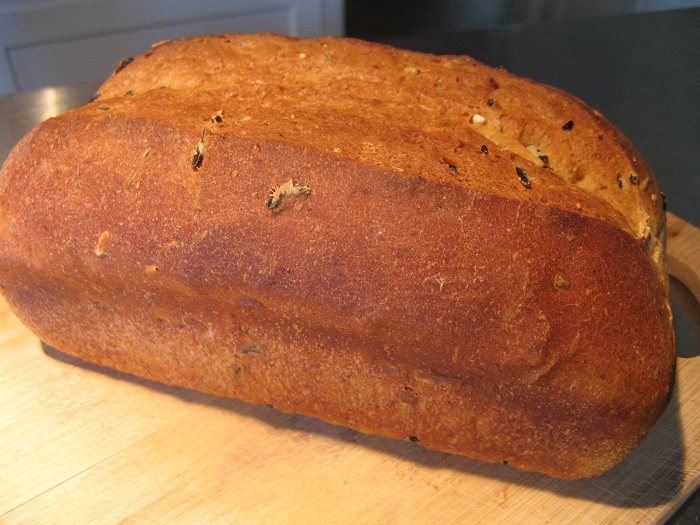 And not scored: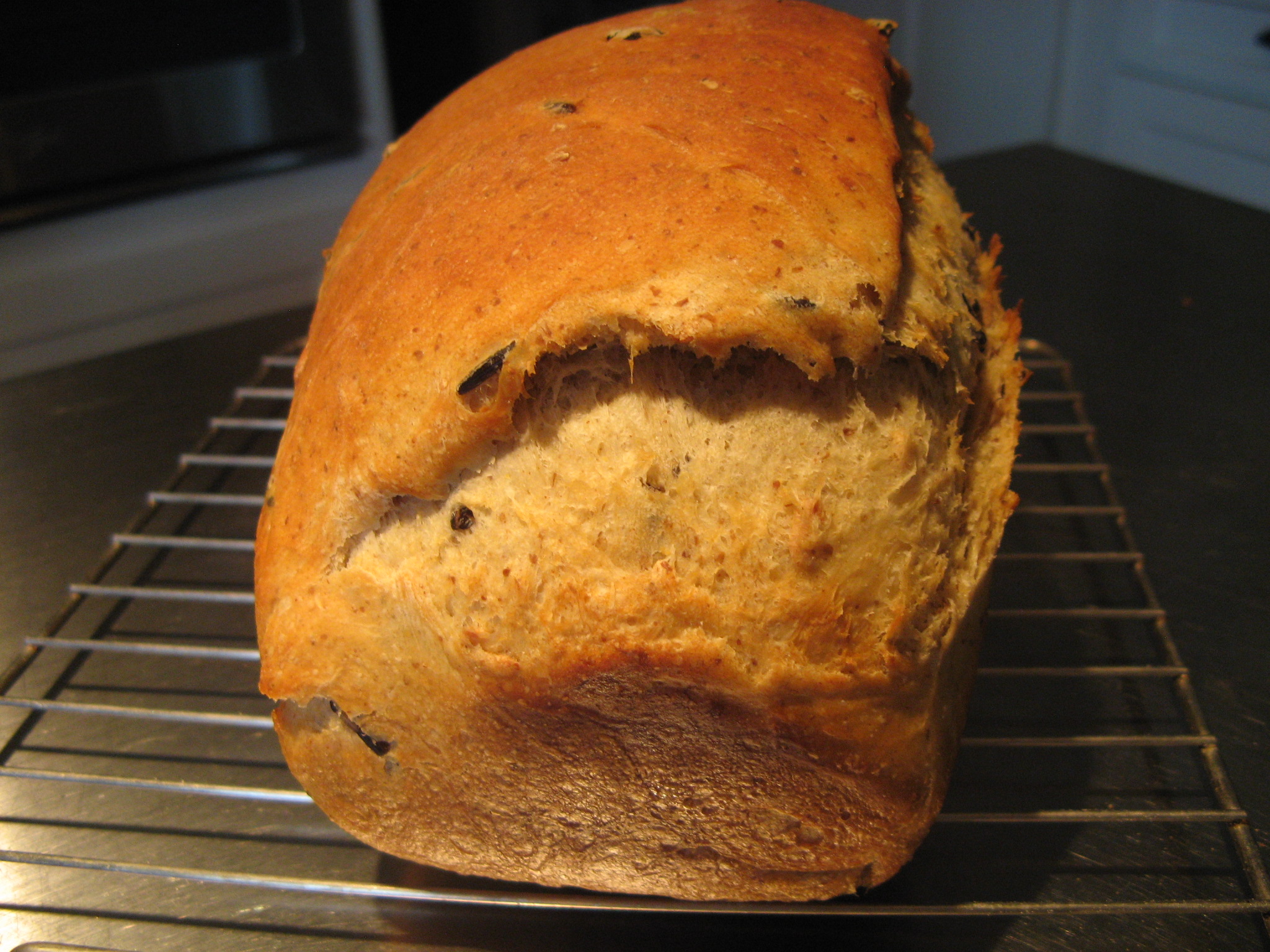 The recipe, technique and timings (for bulk ferment and final proof) were all the same, and the pans were rotated in the oven halfway through baking.
Here endeth the lesson...