Please help me troubleshoot blowout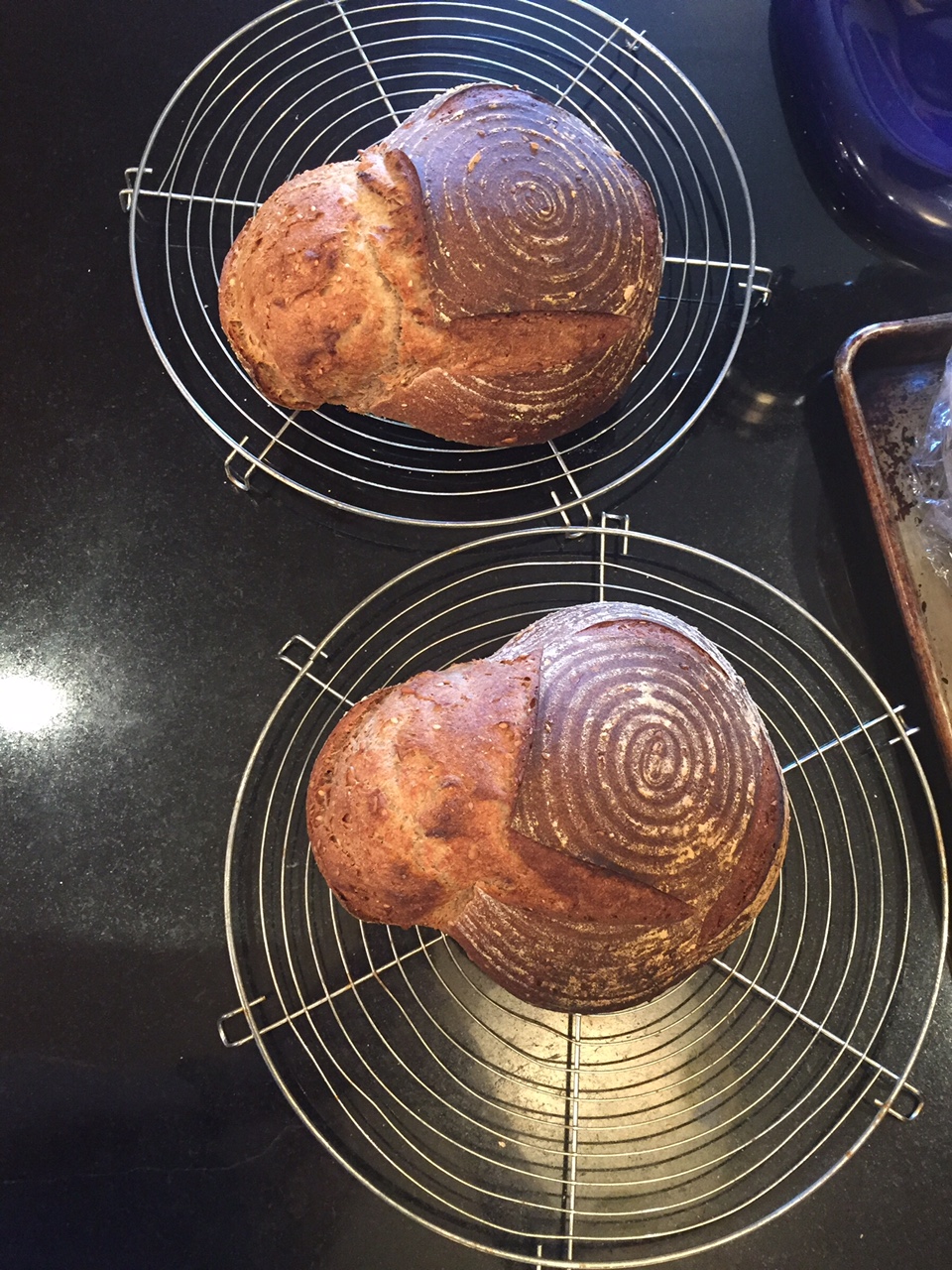 This is my first attempt at Hamelman's Whole Wheat with Multigrain Soaker (levain). Everything went splendidly, all along the dough behaved as expected, and given it was my first time with this formula I followed it exactly. 
Formed into rounds and final ferment for about an hour in banetons. Scored as usual. Preheated and steamed oven as usual. Then this happened. Blowouts in both loaves, in the exact same spot, along one of the score lines.  
I am guessing this has to do with either poor shaping or scoring or both (Both areas I am really working on), but would love to hear your thoughts.