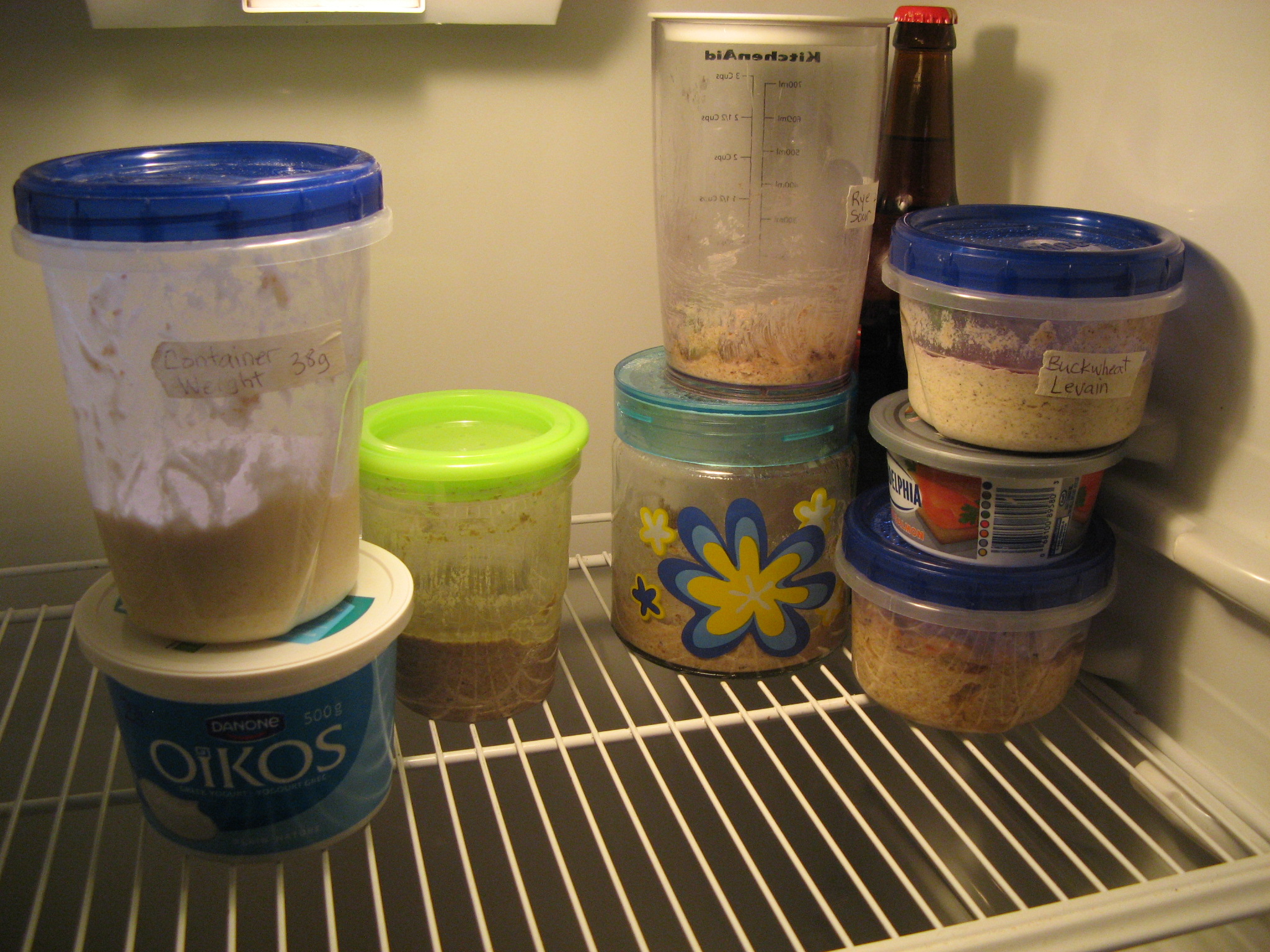 I really, really must get rid of all the different starters I've started (and abandoned or neglected) over the last year. I'm running out of containers, for one thing, and I only ever use one or two of them regularly.
That said, I'm sure I'll start a whole bunch more over the coming year. :)
How many do you all have?