Transitional Country Hearth Bread from WGB by PR
Adapted from the recipe, this bread is 50% whole wheat flour and 50% bread flour.
Changes:
1) Instead of biga, I used a white sourdough. 
2) Added 25g water more into final dough because I find it too dry. So total hydration is close to 70%.
3) Instead of kneading after using the mixer, I used stretch and fold.
4) I proofed until I pass the "finger poke" test instead of looking at the size or clock because I don't know how to gauge the size using the round cane banneton.
5) Baked it in a pre-heated oven with a pre-heated sassafras la cloche. 20 mins with cover, 15 mins without cover until internal temperature of 96C.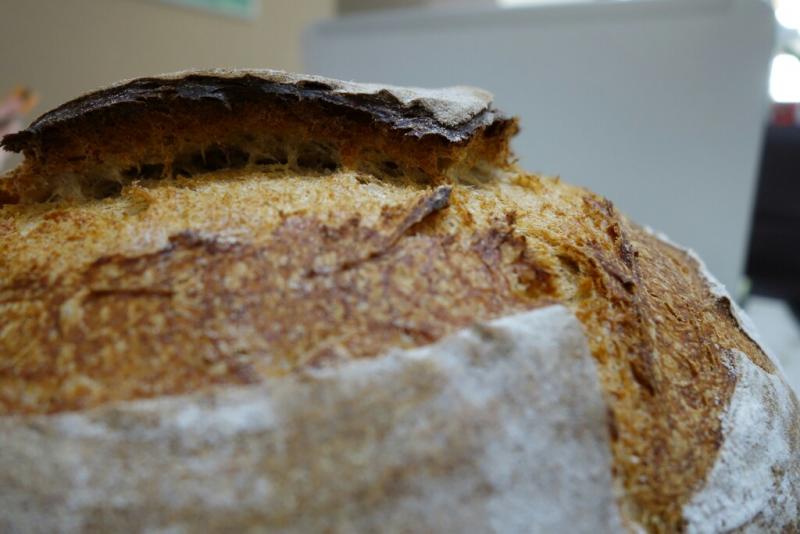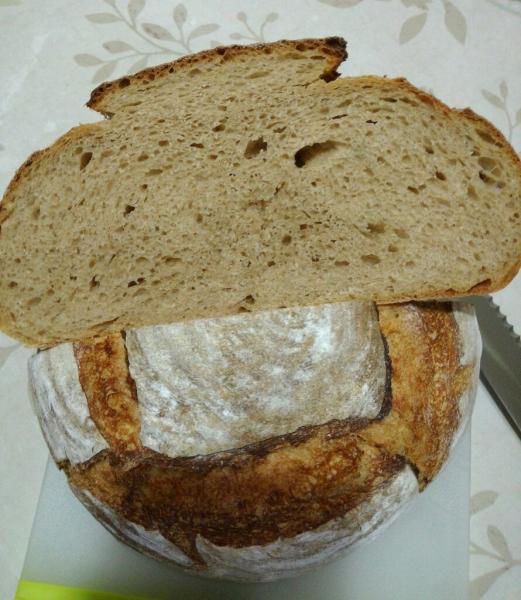 The next time I bake this, I will omit the yeast in the final dough and add in some seeds to the final dough.