This is the same dough we used for the Italian YW buns we will have tonight with put Italian hamburgers.  The only difference was this half of the dough was retarded overnight.  Here was the bun post if you want to know the method and recipe. 
http://www.thefreshloaf.com/node/38836/italian-yeast-water-buns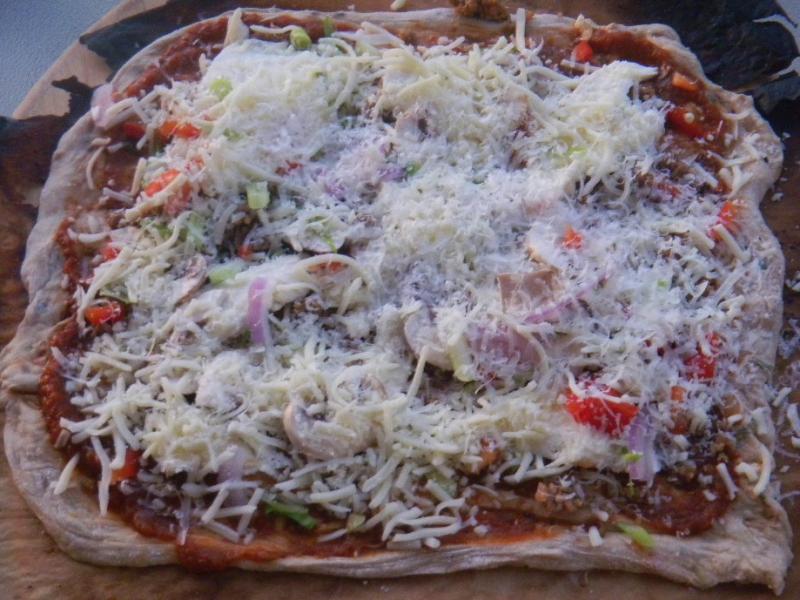 This YW dough had parmesan, pecorino, garlic, sun dried tomato. re-hydrated dried minced onion with a mix of fresh herbs (rosemary, sage and basil) for the add ins – our usual pizza mix.  The flour portion was a mix of farro, spelt rye and wheat with 22% whole grains.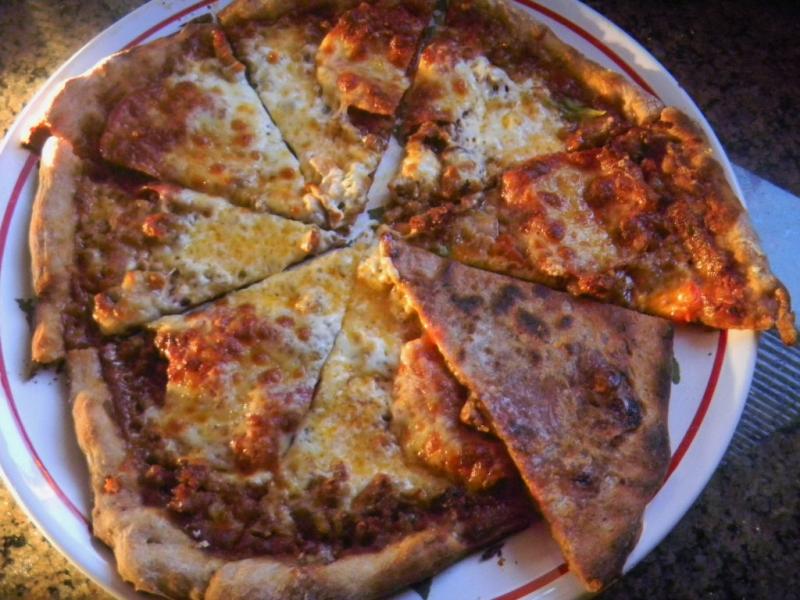 But this dough was way more wet than our usual pizza crust and, as a result, more extensible yet still strong.  We loved to work with this dough.  We were able to get it very thin without rolling, the thinnest yet.  Since it was not sour my wife loved it saying it is the best yet.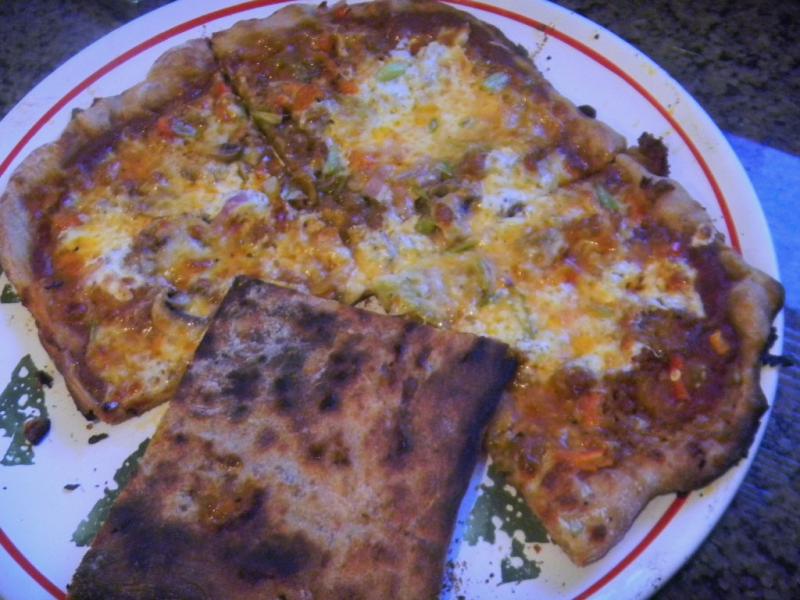 We had some fresh mozzarella, shredded mozzerella, parmesan and pecorino for th4e cheeses.  Fresh red and green onions, red bell pepper, crimini, button and shiitake mushrooms for the veggies , hot Italian pepperoni for the sausages and fresh basil and sage  for the herb- also a nice mix.  Lucy made her killer pizza sauce. too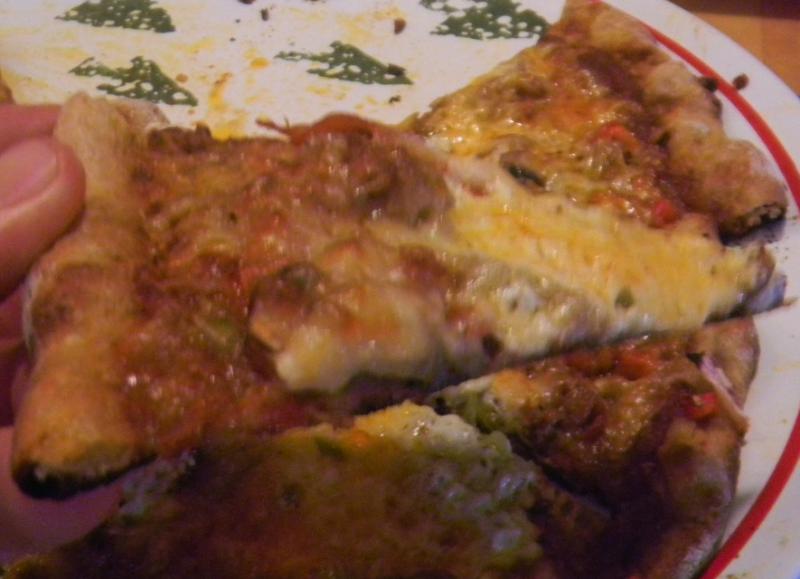 I have to agree with my wife.  This is the best pizza crust t date.  We finally found one we like better than our SD Focaccia Romano recipe.   It is super thin, crisp and tasty.  This crust has a crunchy rim and there is no sag, slouch or droopy soggy mess to the slices.   You aren't folding these up to eat unless you want to crack them.  The bottom browned beautifully on the stone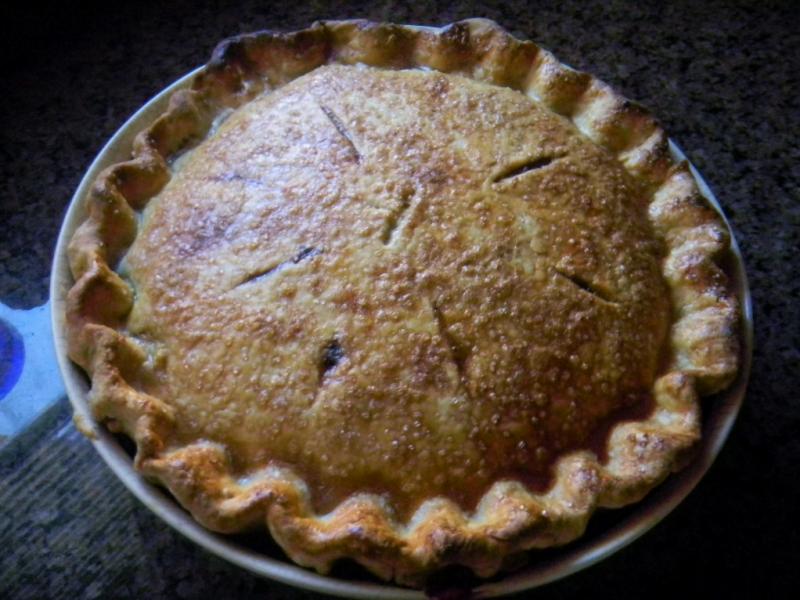 A blueberry pie seemed like a good dessert for pizza night.  It was delicious!
We baked them on parchment, on a stone heated to 500 F on the grill - our favorite way to make the best pizza that we have in our home.  We made (2) 200g  pizza crusts  from 400 g of left over dough.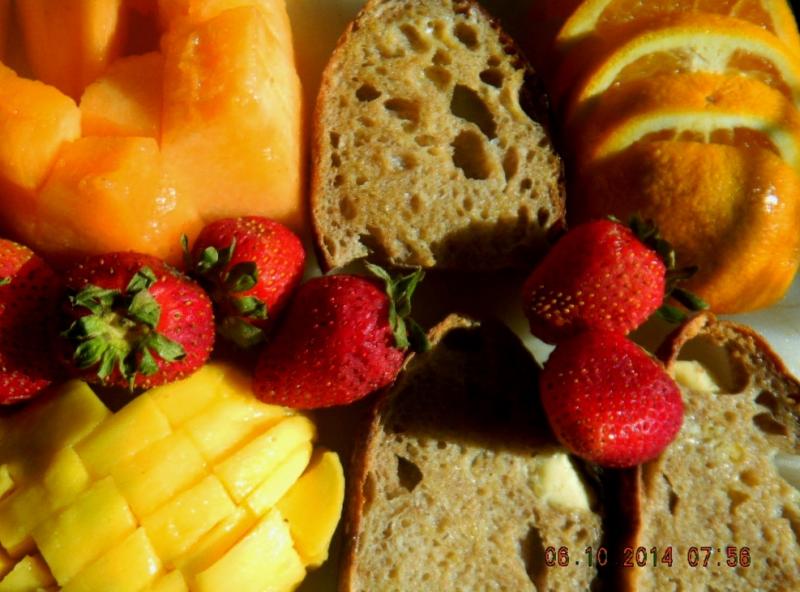 If one breakfast isn't enough.... how about 2.