We are having some Italian themed hamburgers tomorrow with some Italian sausage mixed with the beef, some gorgonzola cheese and green onion.  So we needed am Italian themed bun to go with it.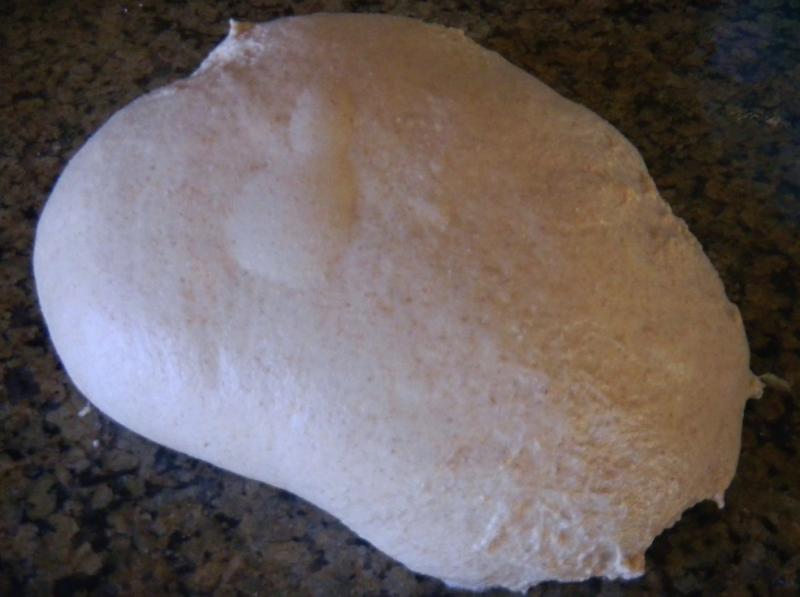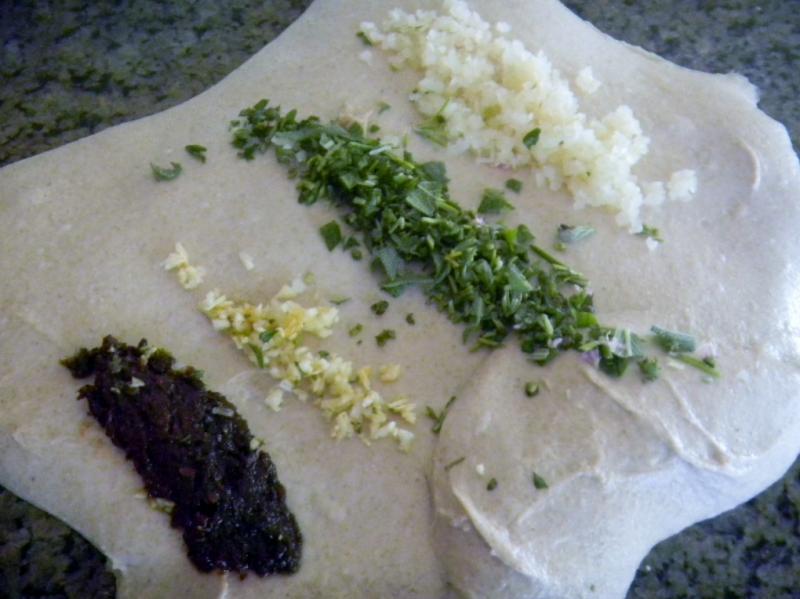 We took at the King of Buns last bake to see if it was Italian but it wasn't.  Still, we used it as sort of base to step off into the abyss with some changes.  W didn't use any sourdough and subbed YW instead.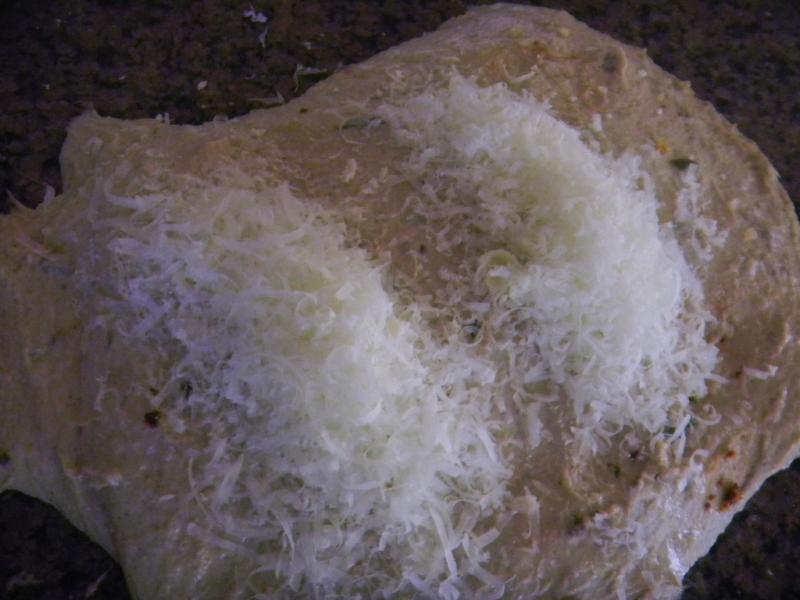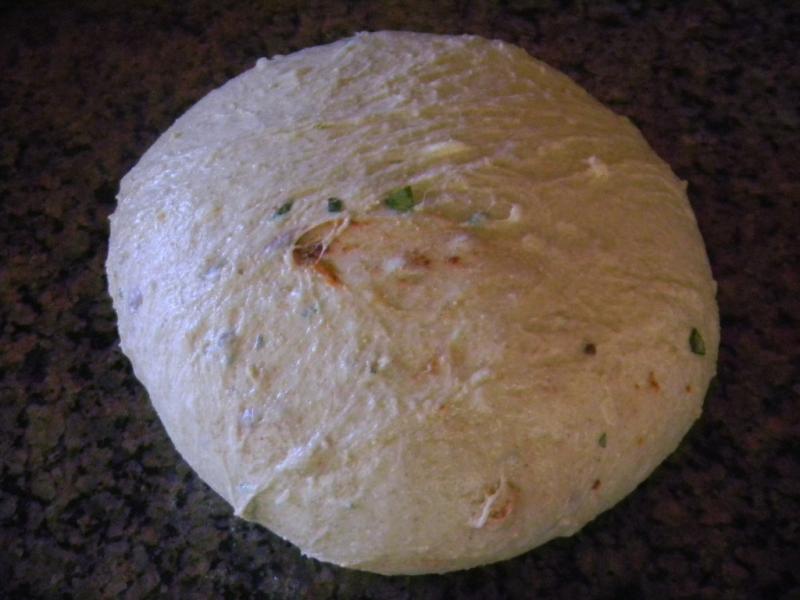 We didn't use most of the flours either and subbed AP and 81% extraction wheat, spelt, farro and rye instead.  I think Ian had some rye in there somewhere.  Ian used milk for most of the liquid and we used water – at least they were both liquids.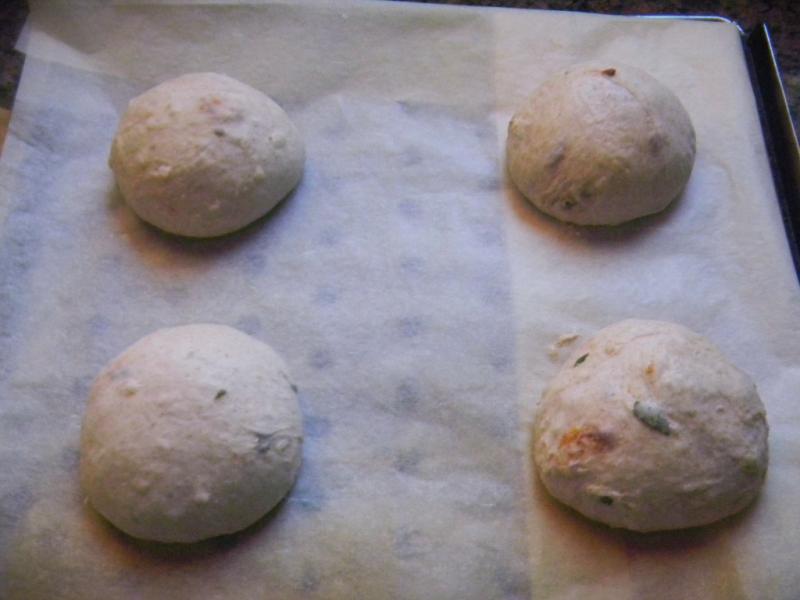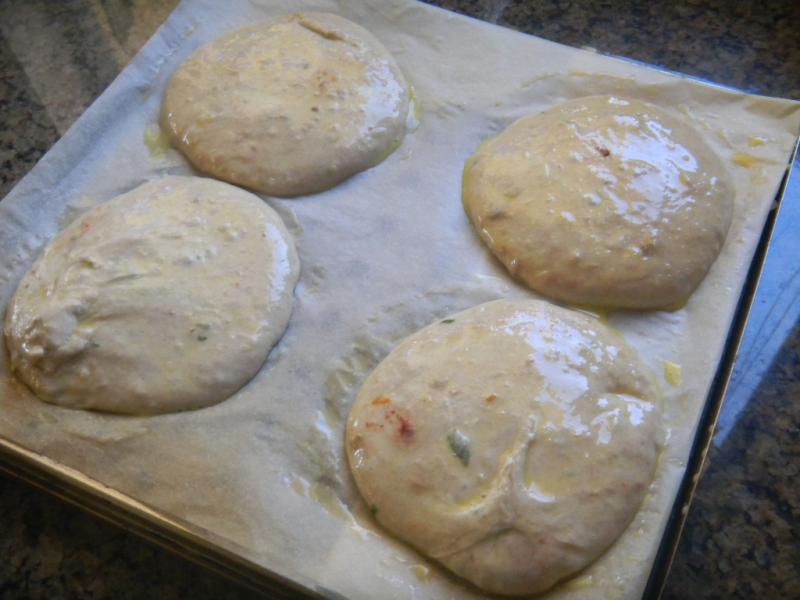 Where we really stuck together was the salt, honey and olive oil but Lucy used different percents for them.   We also didn't follow any of Ian's fine methods times or procedures even though it wasn't for a lack of not wanting to - they are certainly good ones.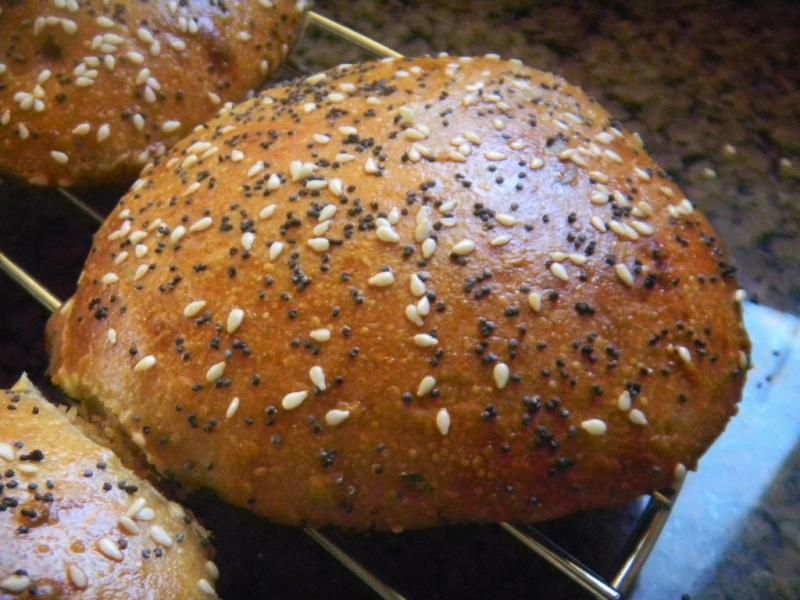 I think it is Ian's spirit that Lucy channels when she is doing a bun recipe.  I mean, how can you not like that man's buns?  ….After all he is the King of Buns.  One of the great things about Lucy is that she appreciates Ian sticking up for her when I'm harsh and she does love Max and Lexi and would love to get to know those cats a lot better.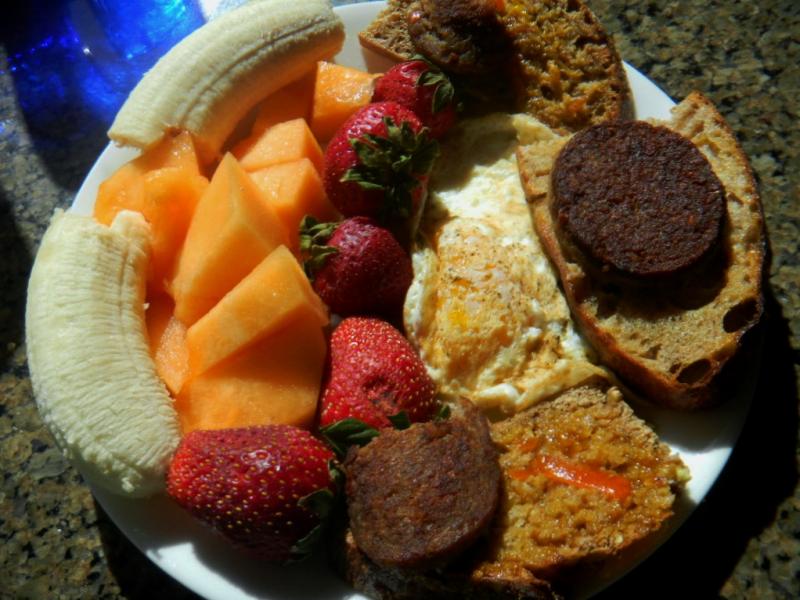 We did a single stage build for the YW levain and then refrigerated it for 24 hours after it rose 100%  then we did the 2nd stage build and once it rose 25% we refrigerated it again for 24 hours,  it doubled again in the fridge.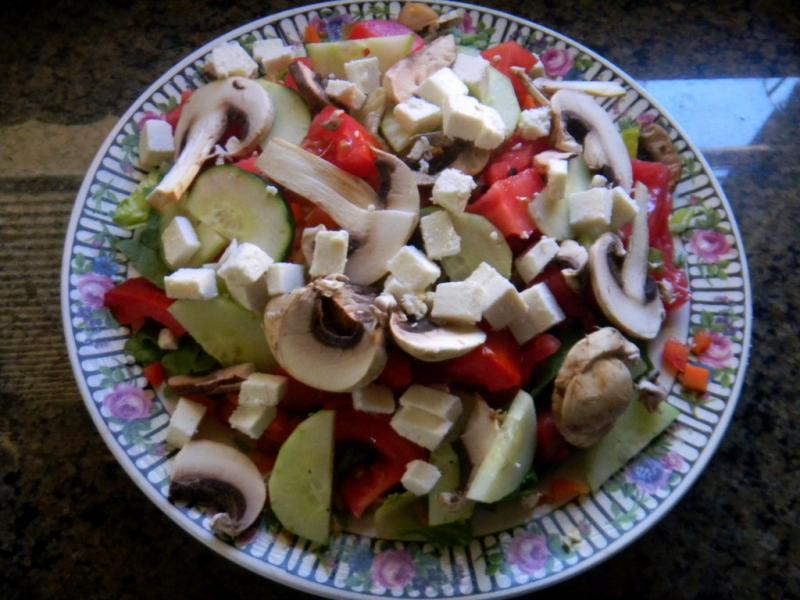 We autolysed the dough flour and the water for an hour, with the salt on top, as the levain warmed up on the counter.  Once everything came together we did 3 sets of slap and folds of 8 , 2 and 1 minute all spaced 15 minutes apart.  The dough quit sticking to the counter at the 10 minute mark.  We incorporated the honey on the 2nd set and the olive oil during the 3rd set.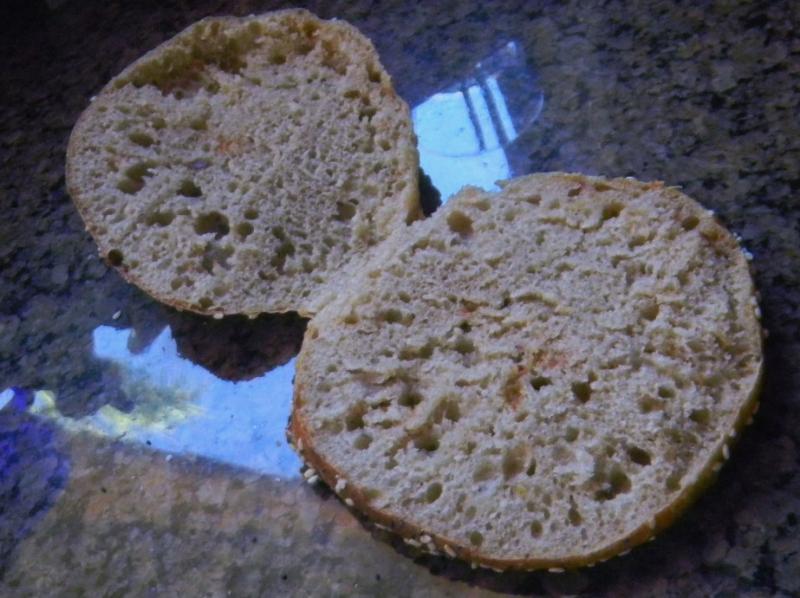 Then we did 3 sets of stretch and folds also on 15 minute intervals where the garlic, herbs, re-hydrated onions and sun-dried tomato was incorporated on the first set and the pecorino and parmesan cheeses went in on the 2nd set.  By the end of the 3rd set everything was well incorporated.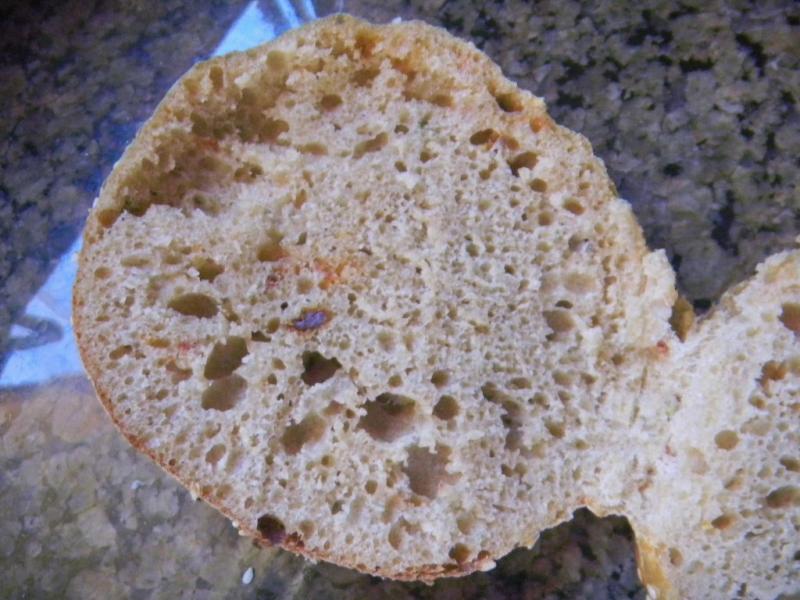 Once all the dough manipulation was done we shaped 400 g of the dough into 100 g balls and then mooched the top of them down to create thin buns since we hate thick buns that aren't enriched with milk and butter.  These buns got an egg glaze with sesame and poppy seeds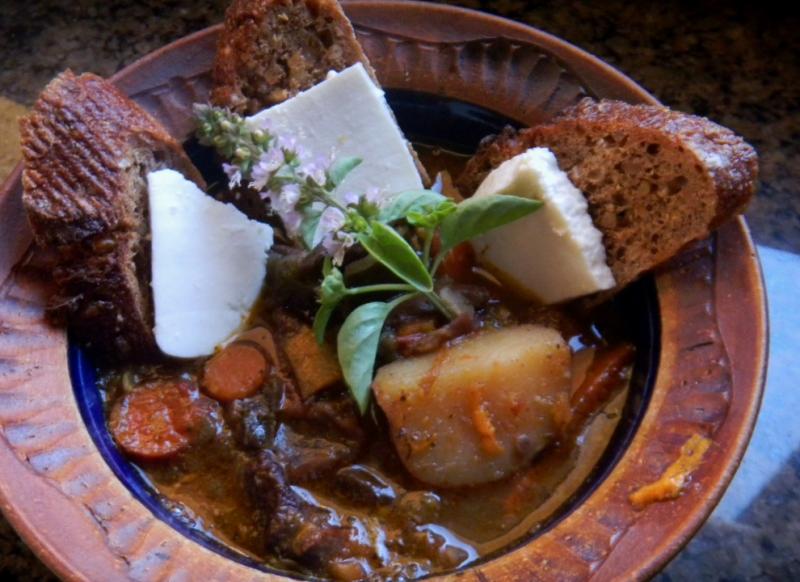 They proofed for 3 hours in a bag on the counter before another egg wash and going into the mini oven at 450 F for 5 minutes with some water thrown into the bottom.   Then we turned it down to 425 F for 5 minutes before turning it down to 425 F, convection this time to brown up the crust.  In a total of 18 minutes the rolls were done and read 208 F on the inside.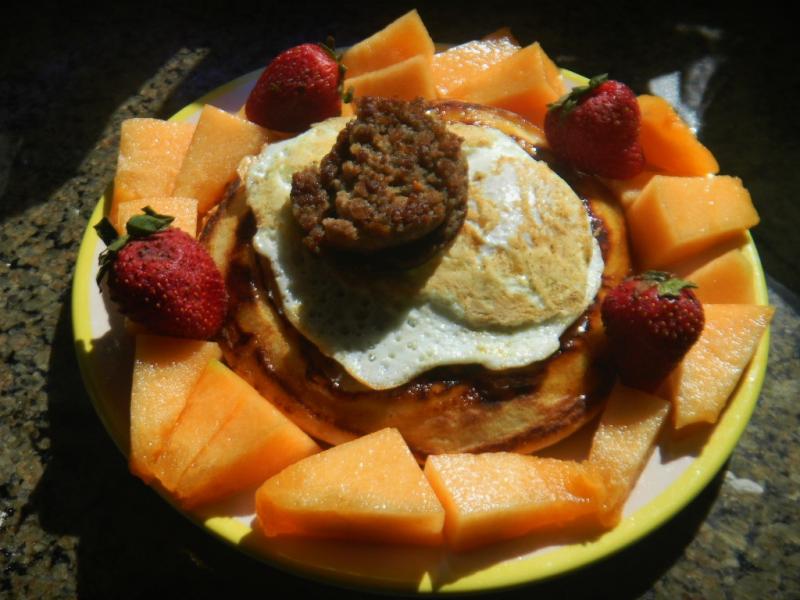 They browned up well and puffed themselves up some too.  We cut one open and, even though thin, they are open, moist and soft on the inside.  Can't taste one till burgers are grilled tomorrow night but how bad can they be?  They smell pretty tasty.  The girls will like that they are not SD for a change.
Formula
Yeast Water Build

Build 1

Build 2

Total

%

Yeast Water

100

 

100

22.83%

50% Whole Multigrain Mix

0

25

25

5.71%

Water

0

25

25

5.71%

Total

100

50

125

28.54%

 

 

 

 

 

Yeast Water Levain

 

%

 

 

Flour

125

28.54%

 

 

Water

125

28.54%

 

 

Starter Hydration

100.00%

 

 

 

Levain % of Total

30.64%

 

 

 

 

 

 

 

 

Dough Flour

 

%

 

 

81% Extraction Multigrain

169

38.58%

 

 

AP

144

32.88%

 

 

Total Dough Flour

313

71.46%

 

 

 

 

 

 

 

Salt

8

1.83%

 

 

Water

225

51.37%

 

 

Dough Hydration w/o starter

71.88%

 

 

 

Tot. Hydration  w/ Starter

79.91%

 

 

 

 

 

 

 

 

Total Flour

438

 

 

 

Water

350

 

 

 

 

 

 

 

 

Total Hydration with Adds

81.05%

 

 

 

Total Weight

816

 

 

 

 

 

 

 

 

Whole Grains

22.15%

 

 

 

 

 

 

 

 

Add - Ins

 

%

 

 

Olive Oil

10

2.28%

 

 

Honey

10

2.28%

 

 

Total

20

4.57%

 

 

 

 

 

 

 

1/4 C Each of Pecorino & Parmesan Cheeses

 

 

 

1 Clove or Garlic

 

 

 

 

1/2 T of Sun Dried Tomato

 

 

 

 

1 T of Fresh Herbs - Rosemary, Sage & Basil

 

 

 

1 T Re-hydrated Dried Minced Onion

 

 

 

 

81% Multi-grain is: Spelt, Wheat, Rye & Farro