Lucy's Take On Wolfgang Puck's Passover Gefilta Fish
We try to bake some kind of gefilta fish based loosely on Wolfgang Pucks Passover recipe here.
http://www.foodnetwork.com/recipes/passover-gefilte-fish-recipe.html
 Last year's was tilapia, with various Mexican green chilies wrapped in collard greens and set into cabbage to look like little cabbages that were covered in fish stock and veggies.  We made 6 large ones and they were terrific here
http://www.thefreshloaf.com/node/32810/50-whole-wheat-matzoh
This year we made 8 mini ones with sushi grade swordfish, Vietnamese hot sauce that were wrapped in our garden grown Swiss Chard and covered in home made chicken stock and veggies - also delish.  I still like fresh whitefish and pike the best but can't get them here.  A good reason to move to Canada!
No whole wheat matzo or whole wheat matzo balls after last year.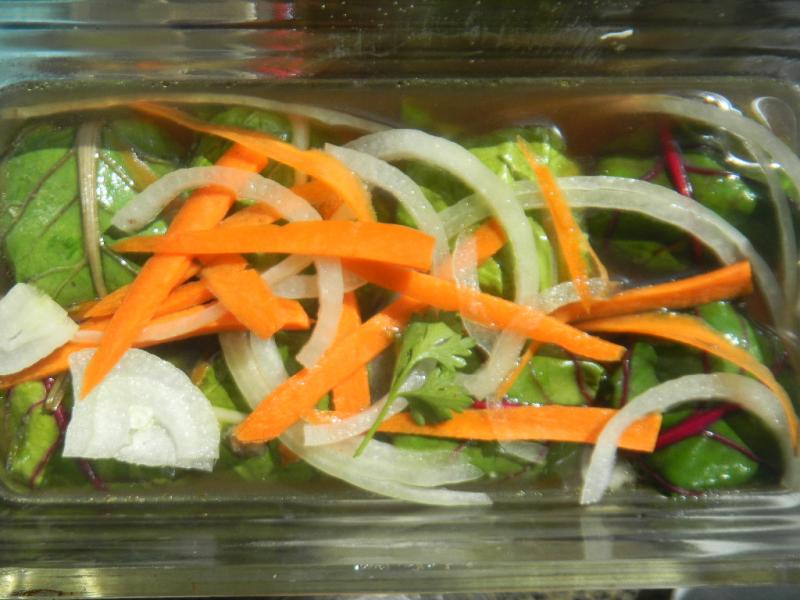 Hope everyone had a great seder and Passover.