Bread-scoring blues: lopsided loaf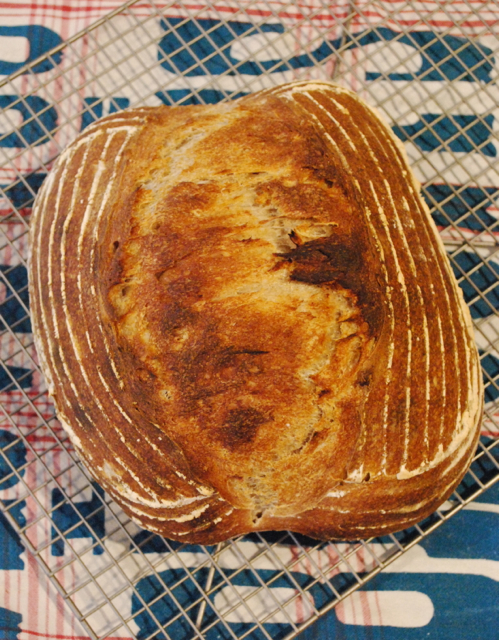 Hi, first-time poster here. I've been baking sourdough for about 2 months, and for my last 4 loaves I've used an elongated cane banneton. My issue is lopsided loaves, which I assume is an improper scoring issue. Here I scored straight down the middle and, as you can see in the photo, ended up with a sort of wonky butterfly shape. 
To complicate matters, my last loaf was also scored down the middle and did not end up with a wonky butterfly shape. I'm not sure what I'm doing wrong. 
Here is another view that shows the uneven rise. It bulges much higher at the front, as you can see. I am not sure if this is a structural issue that occurred during shaping or a depth-of-scoring mistake.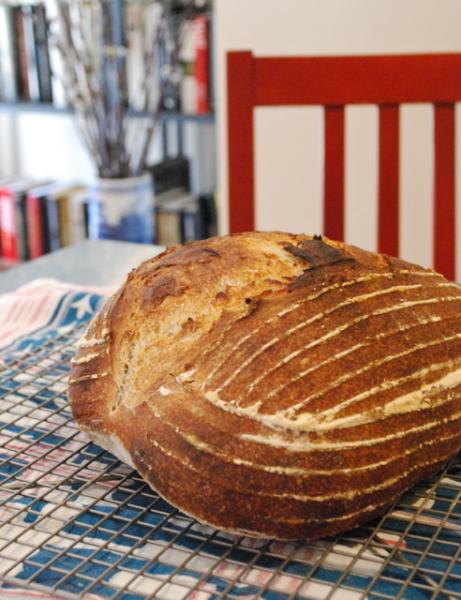 The bread itself is a modified Norwich Sourdough that I took up to about 73% hydration.  
Any insight into better scoring patterns or practices, or anything else that might explain the uneven shape? Thanks!
UPDATE: Here is a photo of the crumb, if that helps with diagnosis: