February 25, 2014 - 2:33pm
Another try at open crumb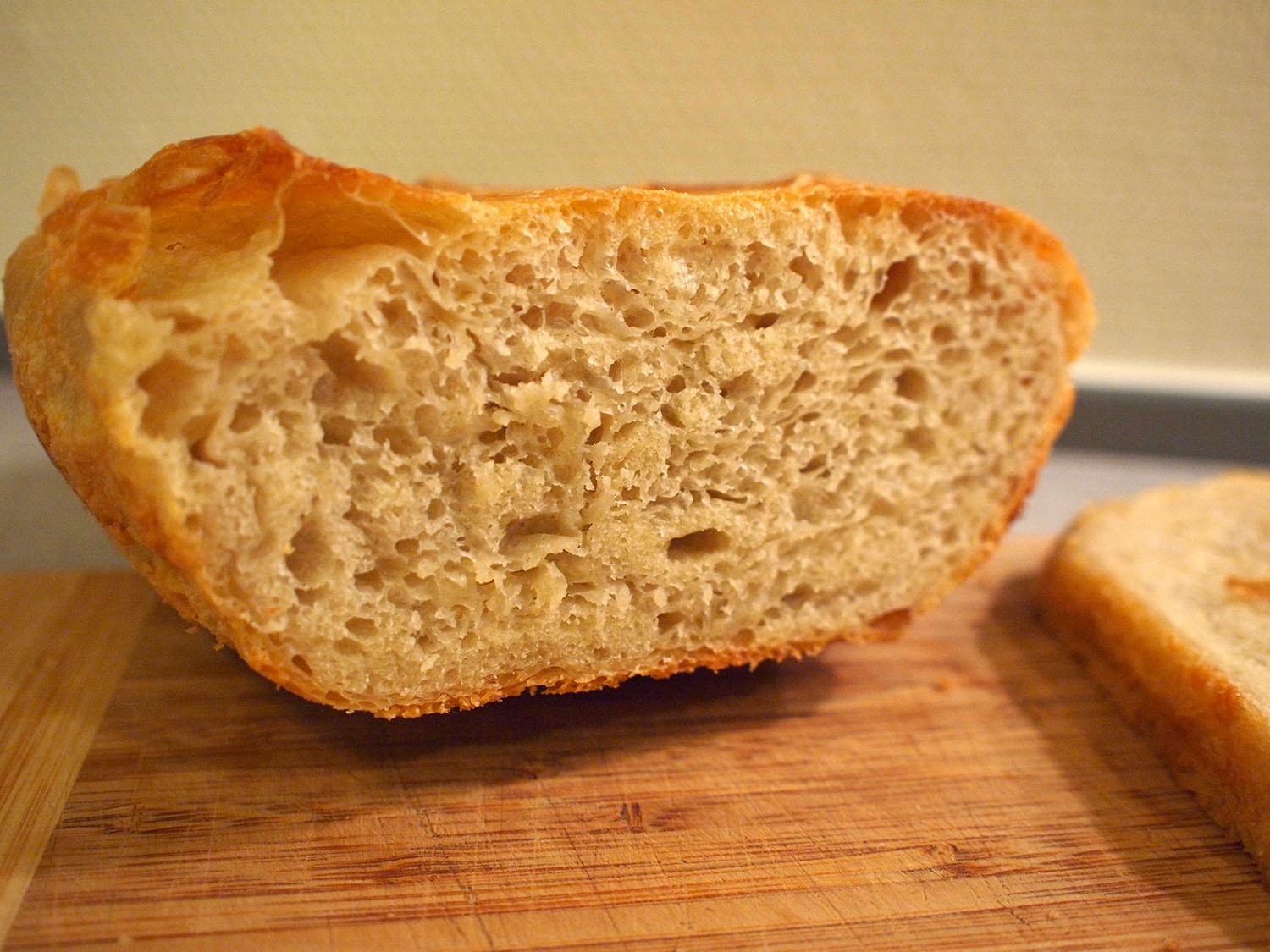 I have been baking! (big surprise...)
This time I was thinking that I should get gluten development, but not too much gluten alignment, so I tried Autolyse.
The crumb turned out nice and moist, with very irregular bubbles, but it's still not there yet.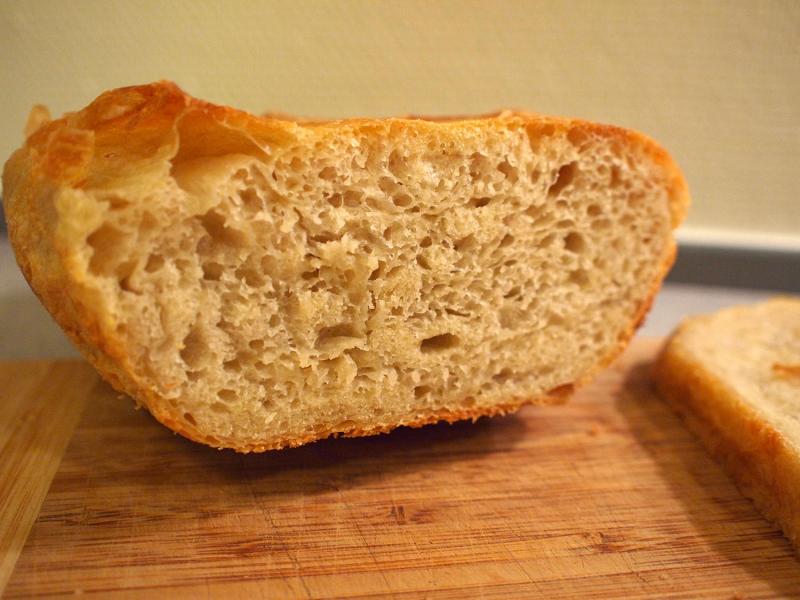 I made my poolish as usual, 200g flour / 200g water and a pea-sized amount of yeast.
The next day I mixed the remaining 310g flour and 190g water and let it stand for 3 hours.
I then mixed the two (with a little trouble, because of the hydration difference), added oil, a pea-size yeast, and 10g of kosher salt.
It was then put in a box to bulk ferment for 3 hours, with S&F every hour.
Then it was put in a claypot for final proofing.
About 1½-2 hours later, it was put cold into the oven, covered, hoping steam would build up and help, at 525F/275C for 50 minutes.
The crumb was the most moist I have had yet. I guess this is the Autolyse? It's wonderful
The crust is no that great, but since it would go soft before tomorrow anyway, that doesn't bother me.
The dough held together okay, but had to bake it in a form of some sort. I guess high hydration dough is always baked with strong preheating? Or is it possible to shape it to last?
The bubbles look horizontal, maybe they could have expanded more upwards. Should I have scored the bread for better result? And yea, should have dimpled, have to learn to remember that...
Next time I am going to preheat, and I will match the hydration between the poolish and the autolysed dough so it mixes easier, and I will agitate the dough less.
Any other suggestions? For bigger holes and such..