January 26, 2014 - 7:53am
Poor volume with natural levain version of 36hr baguette from Txframer
I have great result with commercial yeast 36hr version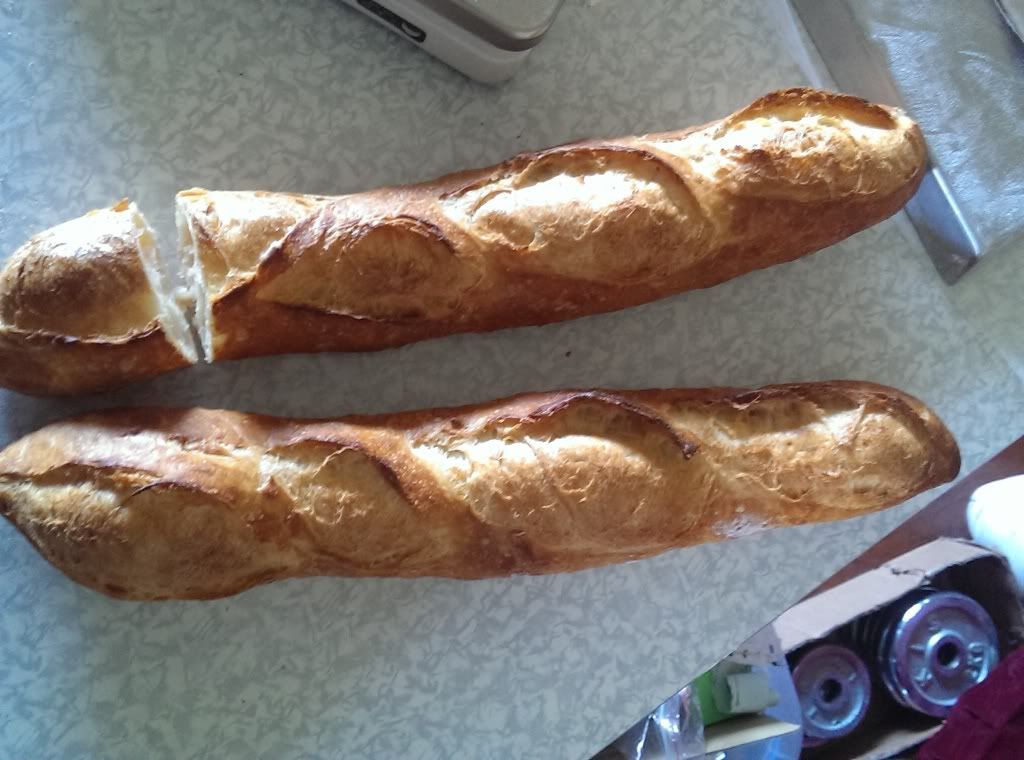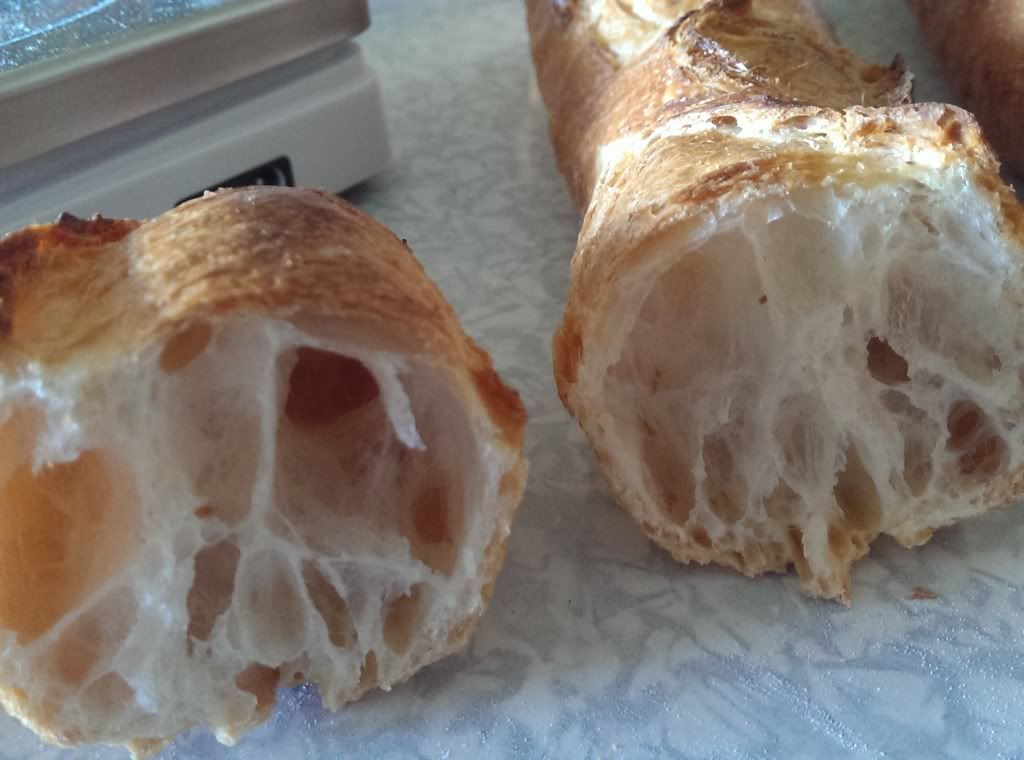 ( I may need to proof longer as the hole tend to be vertical in steads of in a round shape?)
But I cant get as opened as above with the sourdough version, volume is much lower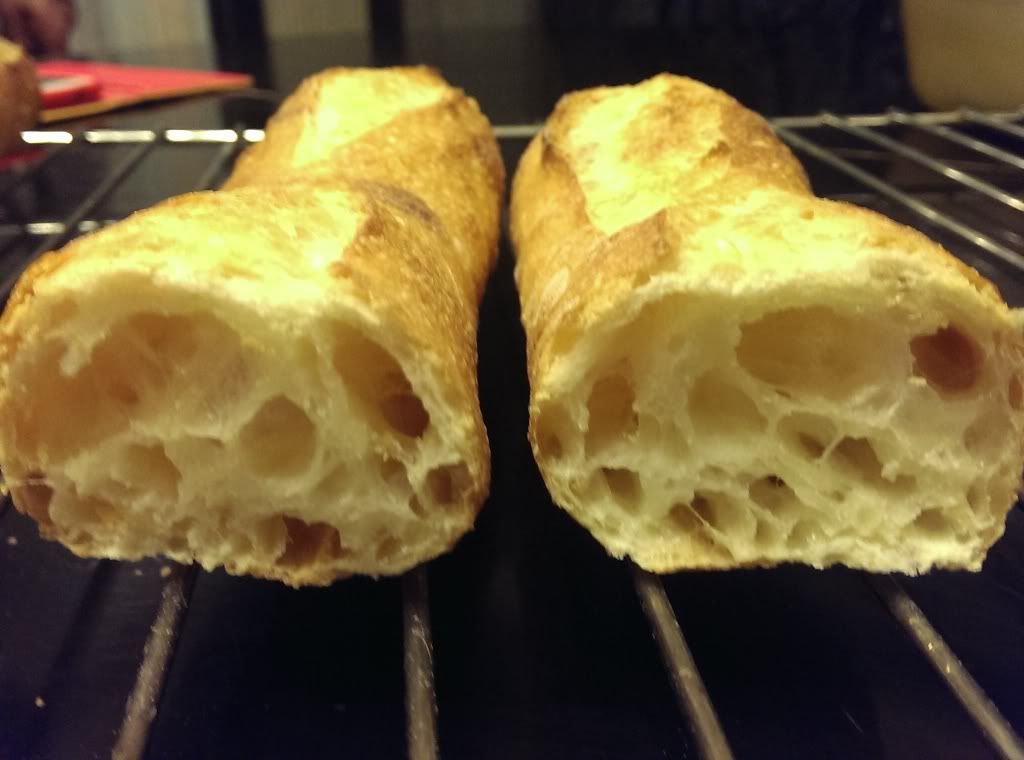 I feel the dough is more "tight" right after mixing ( probably due to the acid )
The bulk fermentation take much longer ,but my dough never triple in volume(where the stage I end my bulk fermentation in commercial  yeast version) even a 4-24-2hr of bulk fermentation. 
When I  shape it into a baguette, it is not extendable enough. I have to roll it with some force.
even they look similar before putting into the oven. The sourdough version's one dont have a large oven spring and the volume suffer a lot.
I have used my starter to make tartine bread with no oven spring problem
1. Am I overproof the dough?
2. the starter too acidic / not having enough yeast? should I use younger starter? but I doubt young starter dont have enough yeast cell too and the LAB still win over yeast in the long bulk fermentation period.
3.Should I not S&F at all? The dough is so tight and it can pass the window plate test right after mixing. But I heard less S&F may lead to less volume?
4. Should I look for different "feel" of each stages for the sourdough version? 
5. I heard sourdough bread have slower oven spring. Should I need to lower the oven temp to prolong the oven spring?  but my oven cant trap the steam that long anyway..
6.other factors I neglected?
PS. the breads from sourdough version is more  sticky to my teeth . Is this caused by the acid too?
Sorry for grammatical mistakes, non-native but too lazy too proof-read. Too busy trying and trying this recipe over and over. 
Thank you for reading this messy thread