January 2, 2014 - 10:14pm
My wife and I had a quiet New Years day. Very mellow, except for dinner. My wife gets pretty excited when I make pizza.
I again used Ken Forkish's formula for a sourdough pizza crust. After my successful experience fermenting my SFSD dough in my proofing box (San Francisco-style Sourdough and dishes made with it), I did the same with the pizza dough. The result was pretty much the same as I had had last Summer with this dough (Pizza Bliss), which is to say it was delicious - very flavorful with a mild to moderate sourdough tang. The rim was puffed up and very crisp. Really good eating.
I made two mushroom pizza. One had olive oil, finely chopped fresh rosemary, sliced garlic and mozzarella. The other had olive oil, tomato sauce (from Floyd's Pizza Primer) and mozzarella.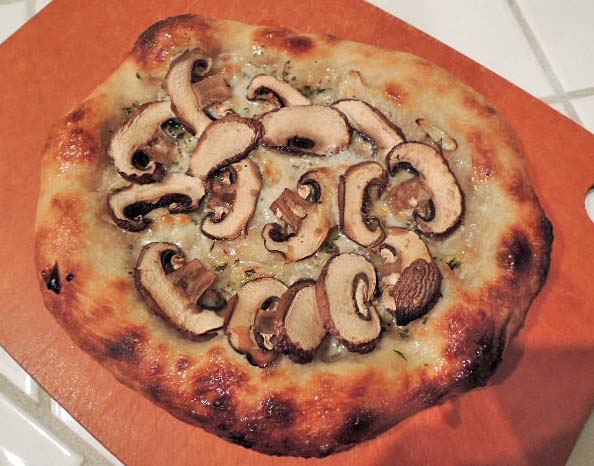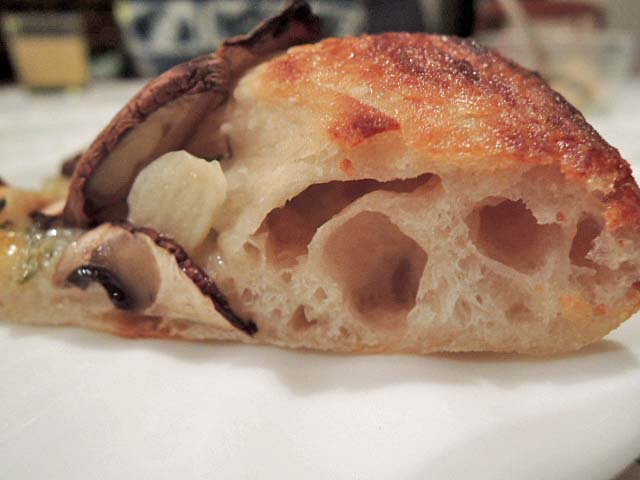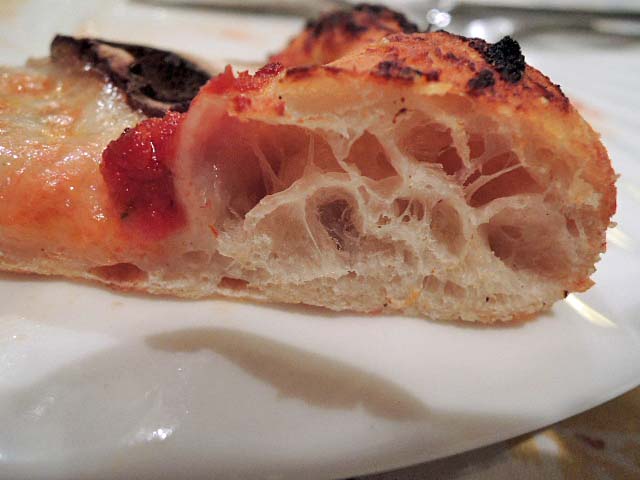 Wishing you all Happy Baking and a delicious 2014!
David