September 27, 2013 - 3:35pm
We 3 gmas met Multigrain challenge (or tried to)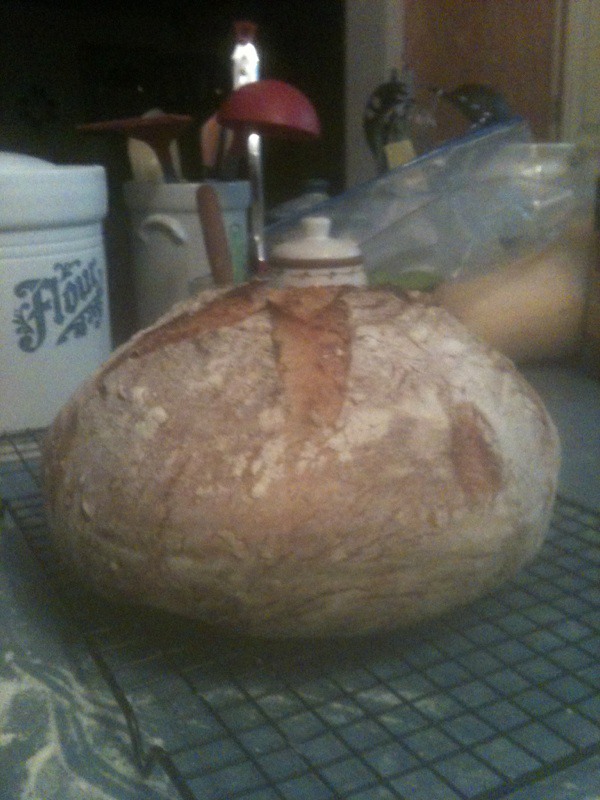 Barb started out by saying she was not "meeting the challenge" but since she made this great multigrain bread... I am thinking she DID meet it.
Here is her story as she went along.
Saturday I was inspired by all the breads with whole grains and multi grain FWSY bread, to try adding things to the basic country bread. Added in and or subbed in a little anise seed, whey powder, potato flour, coarse rye meal, semolina flour and 7 grain cereal. Had to add more flour, dough shaped up nicely after that. Mixed final dough at6:30 pm, Forkish says it should be about 2 1/2 times its original volume about 5 hours after mixing. This was at 4 hours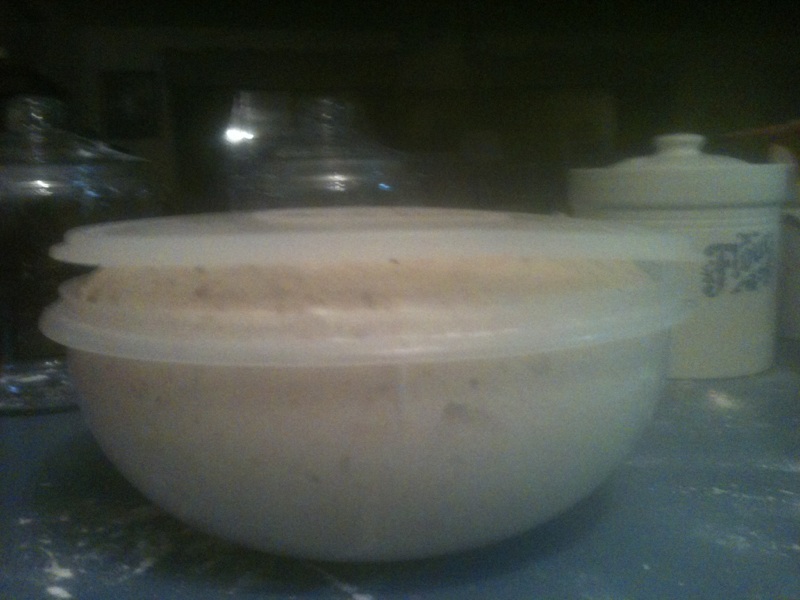 Divided, shaped, put into baskets, into refrigerator
Went to sleep, hoping that the expected 12-14 hours final proof might last until morning. Checked at a little more than three hours;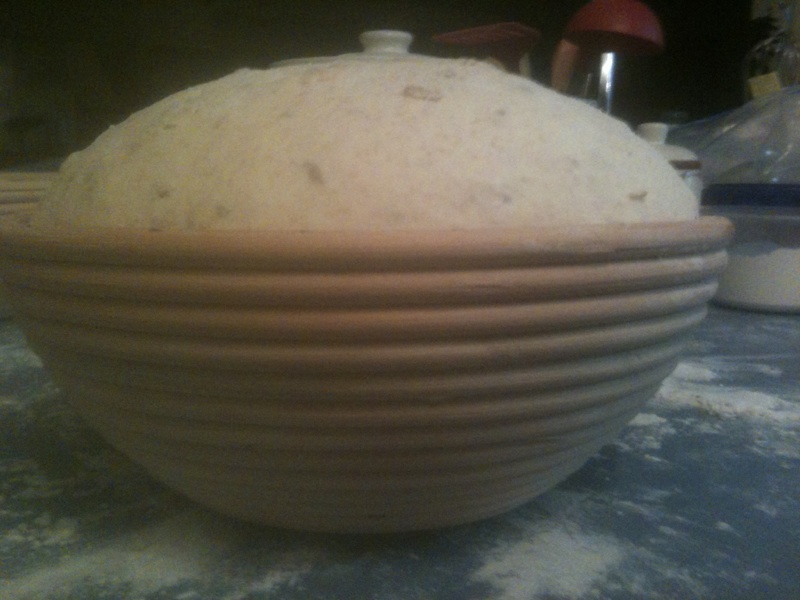 So who needs sleep when the dough looks like this? Baked cold DO in cold oven
Went back to sleep on a house perfumed with the smell of fresh baked bread
Great way to start the day!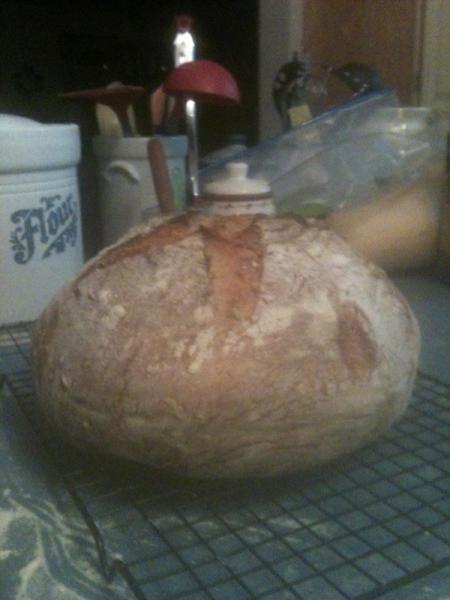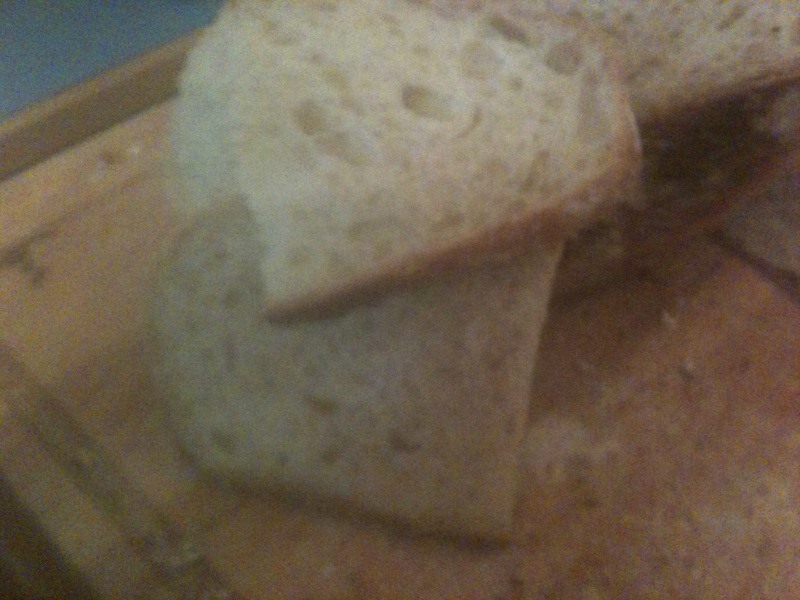 Helen and I made almost identical Sandwich thins... We each added some unusual goodies... Helen added some Salad topper... I added some sunflower seeds and toasted wheat germ...]
Here are Helen's pictures.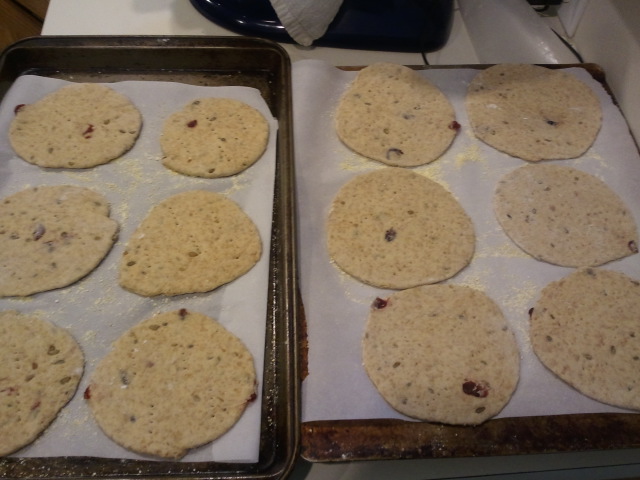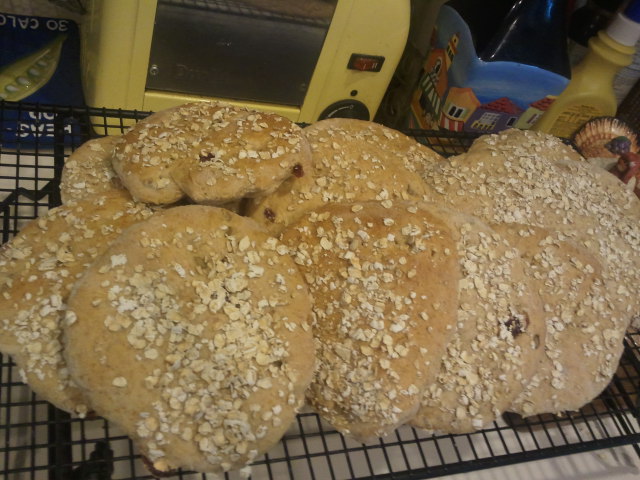 And now my pictures... you will see the similarities.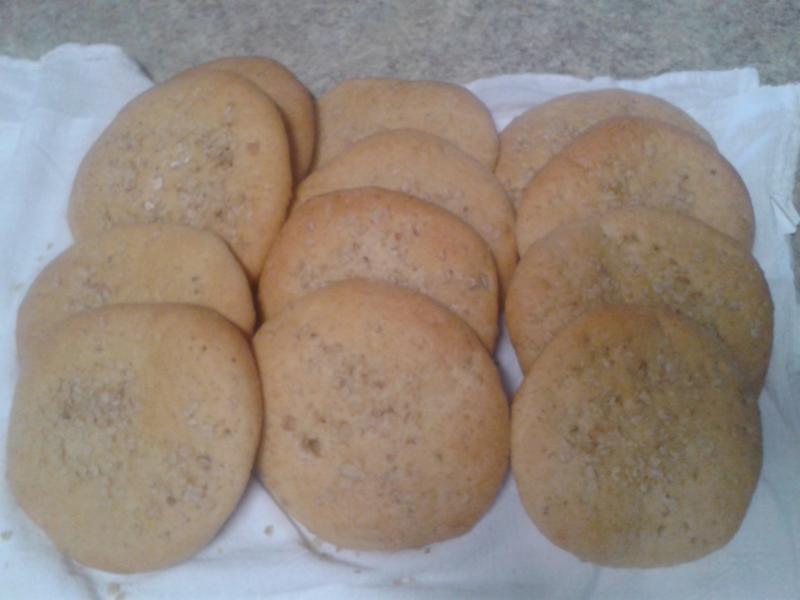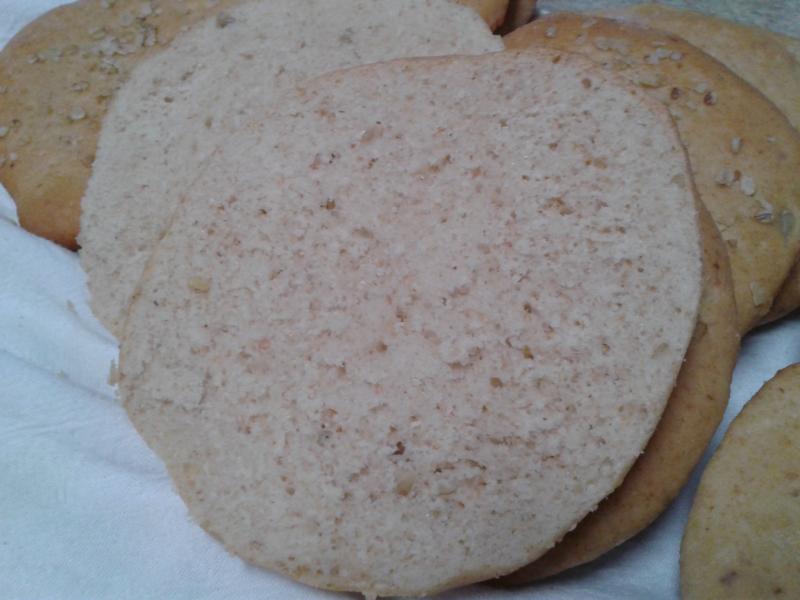 We had no crazy problems... just great smelling kitchens and great tasting breads... multigrains down... what is next???
 Great baking with my sisters... Barb baked earlier in the week, thank goodness, since she is down with a cold today!!! Well wishes! Helen and I caught up today. Great times sharing our baking across the "smiles". 
Happy Baking y'all
Diane