September 5, 2013 - 7:31am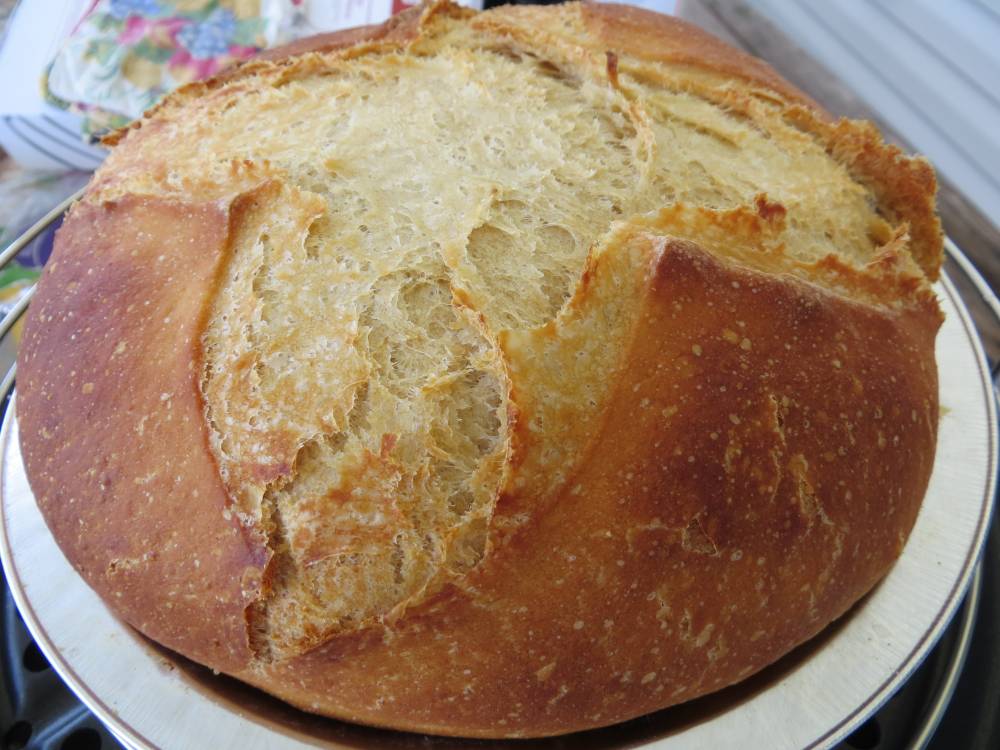 We are planning a short camping trip and I wanted to see if I would be able to bake a reasonable loaf of bread when we go.  I baked this is on a small Cobb charcoal grill.  I used coconut briquettes, which didn't impart any charcoal flavor to the bread.
I was very pleased with how it turned out, and will be trying some other bread recipes.  The crust had just the right amount of crispness and the crumb was just fine.
I used a recipe from the back of an old Better for Bread bad.  Rose's hearth bread. 
I tried to attach a photo of it sliced but I guess I only know how to do on photo at a time.  terry