Sourdough success, second time around!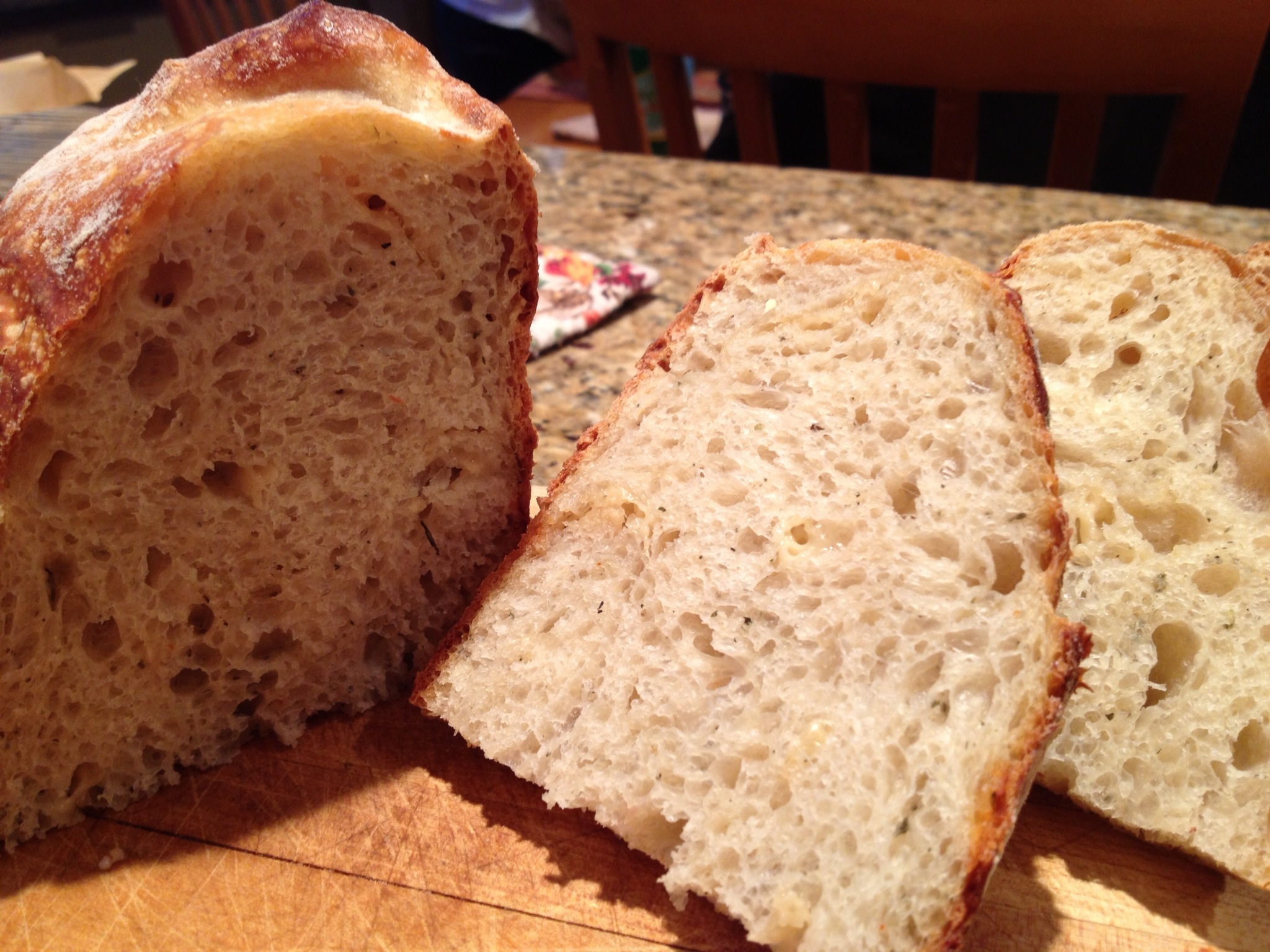 Hi all, 
Update:  Second rise, sourdough did NOTHING, control doubled as usual. Got a little bit of rise in the oven but not much. Control loaf ended up wider, taller than sourdough. Both tasted good, but I was disappointed in the overall loaf of sourdough.
So, made some changes...
Instead of letting my dough rise for 20 hours, I gave it only 8. Dough had at least doubled, if not a bit more, but had none of the bubbles I am used to seeing on the surface of the dough in my no knead recipe.  Let it rest, shaped it, and let it rise again under a towel for two hours. It nearly doubled in size. Baked it up, and it was amazing! Tallest loaf I have made so far, singing crust, excellent flavor...
I did add two things to this loaf, just for fun: shaved Parmesan and Italian seasonings. Filled the house with the smell of toasted cheese and herbs while it was baking! 
Think I am in danger of getting the hang of this...