Yeast Water and ADY Hot Dog Buns
Breakfast on bun day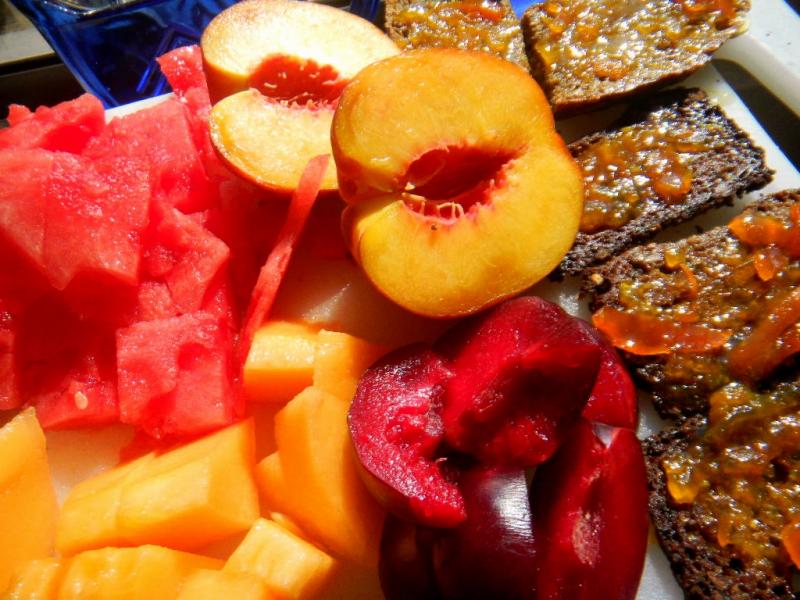 These were very good buns.  We didn't make a poolish or a YW levain since we didn't have time on our side.  It was already 11 AM and no time to grind flour or an autolyse it either.  We used 40 g of YW and a pinch of ADY for the leavens.  This was an all AP bake so not very healthy.  But brats, Italian sausage and Boudin aren't all that healthy either.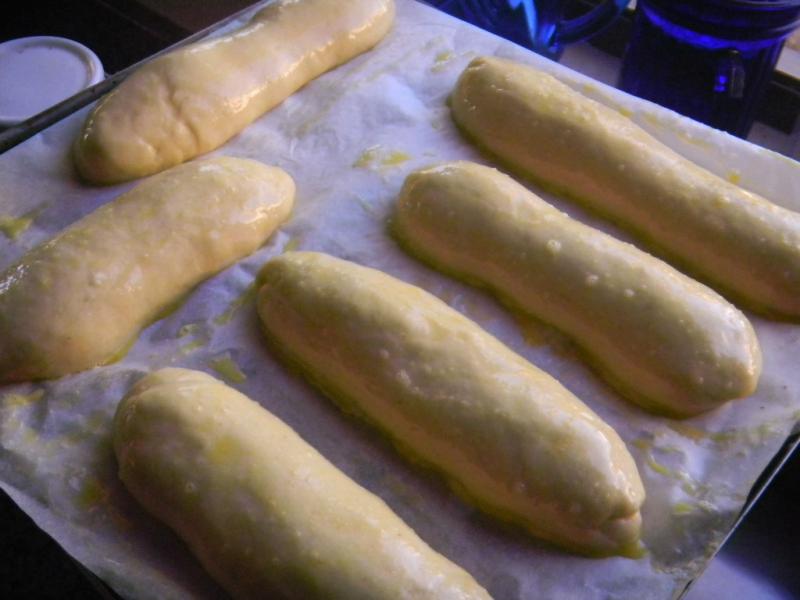 We just mixed everything together, did 10 minutes of slap and folds and 3 sets of S& Fs on 45 minute intervals and then let the dough rest for 1 hour.  We shaped the buns pulling them taut and let them proof for 3 hours on parchment paper, on the top portion of the mini's vented broiler pan, on the counter.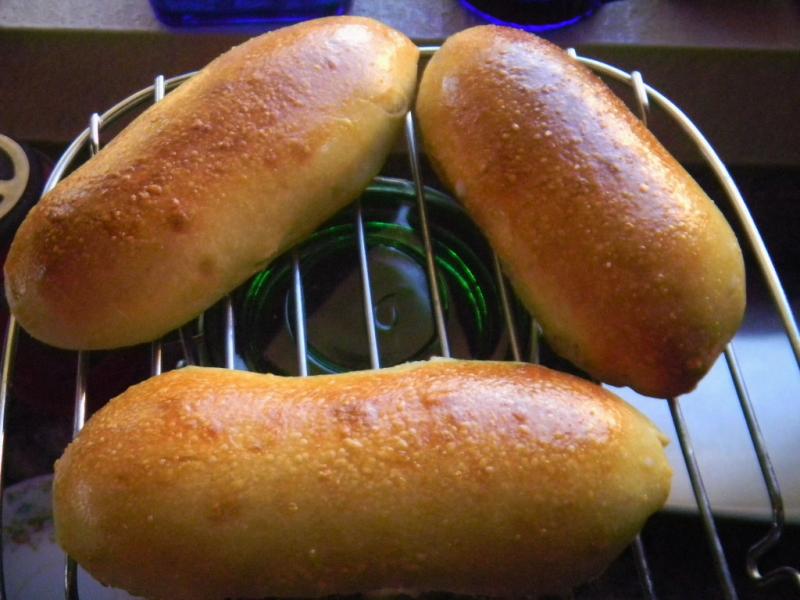 We fired the mini oven up to 400 F convection and egg washed the buns.  We baked them without steam for 4 minutes and turned the oven down to 375 F convection  and baked the rolls another 4 minutes before spinning the pan 180 degrees and turning the oven down to 350 F convection.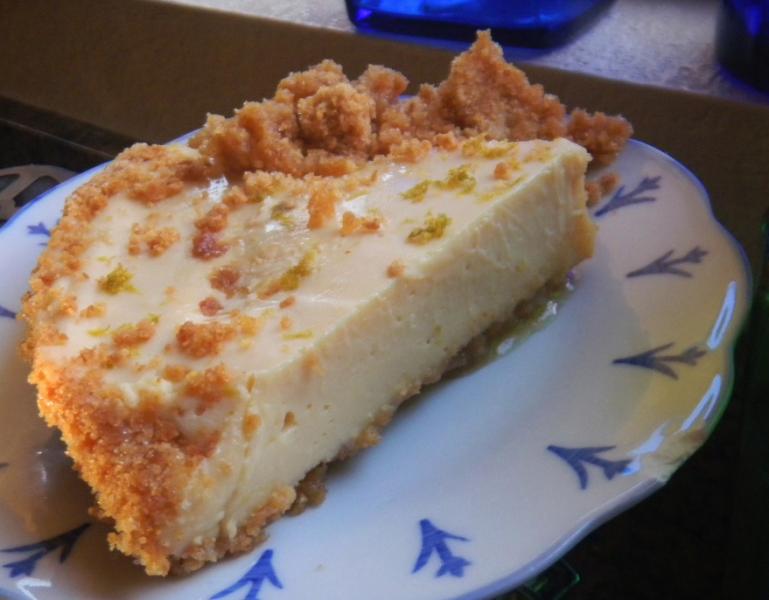 The Last of Sylvia's inspired Key Lime Pie
After 8 more minutes the buns were done and we moved them to the cooling rack and brushed then with milk while still oven hot to keep the skins soft. They came out brown and blistered.  So, blisters aren't from a cold retard or mega steam or a combination of both - since there rolls didn't have either.  They were soft, moist and open on the inside.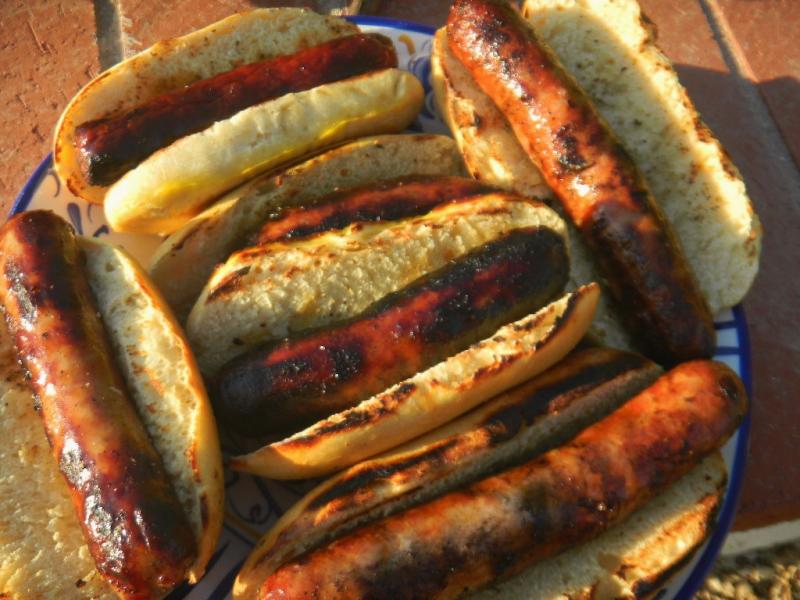 We are getting close to a fine enriched bun recipe with this batch.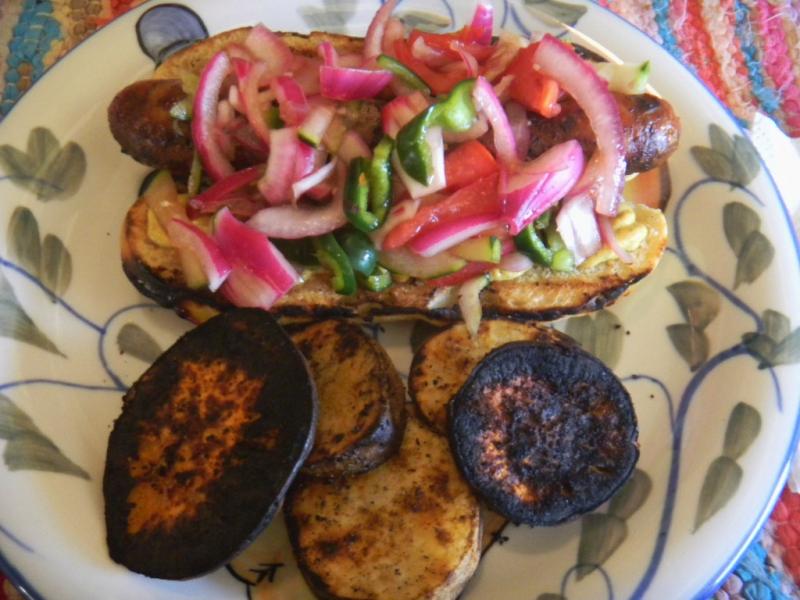 A magnificent sunset tonight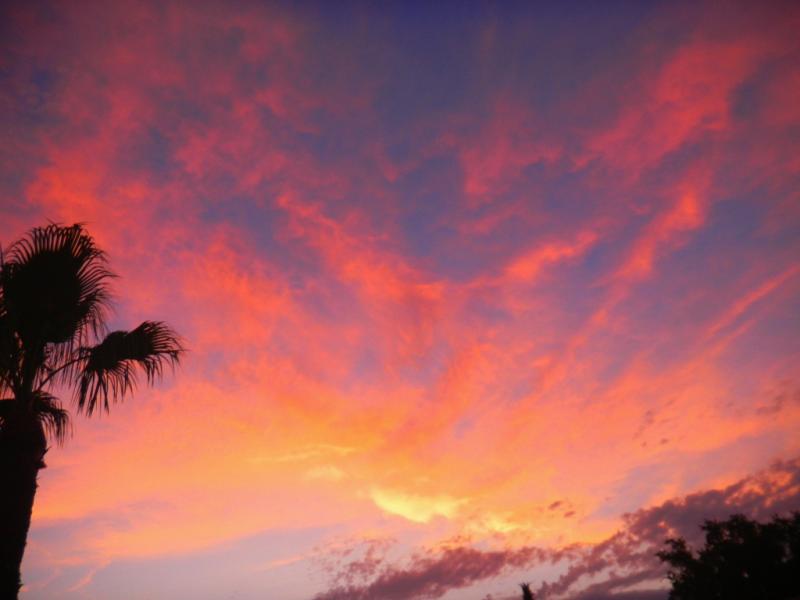 Formula
| | | |
| --- | --- | --- |
| Leaven | Build 1 | % |
| Pinch of ADY | 0 | 0.00% |
| Yeast Water | 40 | 11.94% |
| Total | 40 | 11.94% |
|   |   |   |
| YW % of Total | 6.16% |   |
|   |   |   |
| Dough Flour |   | % |
| Durum | 110 | 32.84% |
| AP | 225 | 67.16% |
| Dough Flour | 335 | 100.00% |
|   |   |   |
| Salt | 5 | 1.49% |
| Milk | 166 | 49.55% |
| Dough Hydration | 49.55% |   |
|   |   |   |
| Total Flour | 335 | 100.00% |
| Total Water and YW | 206 |   |
| T. Dough Hydration | 61.49% |   |
|   |   |   |
| Hydration w/ Adds | 77.18% |   |
| Total Weight | 653 |   |
|   |   |   |
| Add - Ins |   | % |
| Butter | 24 | 7.16% |
| Cream Cheese | 20 | 5.97% |
| Olive Oil | 5 | 1.49% |
| Egg | 53 | 15.82% |
| Sugar | 5 | 1.49% |
| Total | 107 | 31.94% |