Long time no post.
I wanted to try something different and a good friend said that she really like Marbled Rye (Hi, Grandma Phyllis) so that is the reason for this bake (like anyone here needs a reason to bake bread). So I pulled out Peter Reinhart's :The Bread Baker's Apprentice" (aka BBA).  This is the Marbled Rye Bread from there (page 183).  I followed the recipe pretty much exactly.  I scaled the recipe for a batch and a half, two loaves to give away and one to make sandwiches thru the week.
In this recipe you make tow doughs, which are identical except for the coloring that is added to one to make it darker.  I used Cocoa as the coloring agent.  One more change to the recipe, we were out of molasses so I used Karo corn syrup.
I was pretty pleased with the results.  However next time I will add a bit more water as the dough was very stiff.  Just like when I make a Cinnamon loaf I like to see lots of spirals (see http://www.thefreshloaf.com/node/20417/cinnamon-loaf).
Roll dough of each color out into a long rectangle.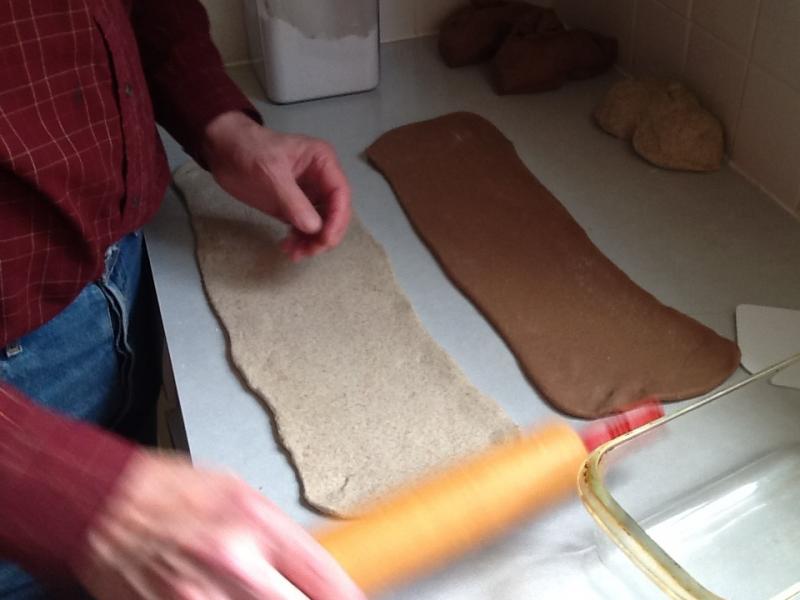 Straighten edges as needed.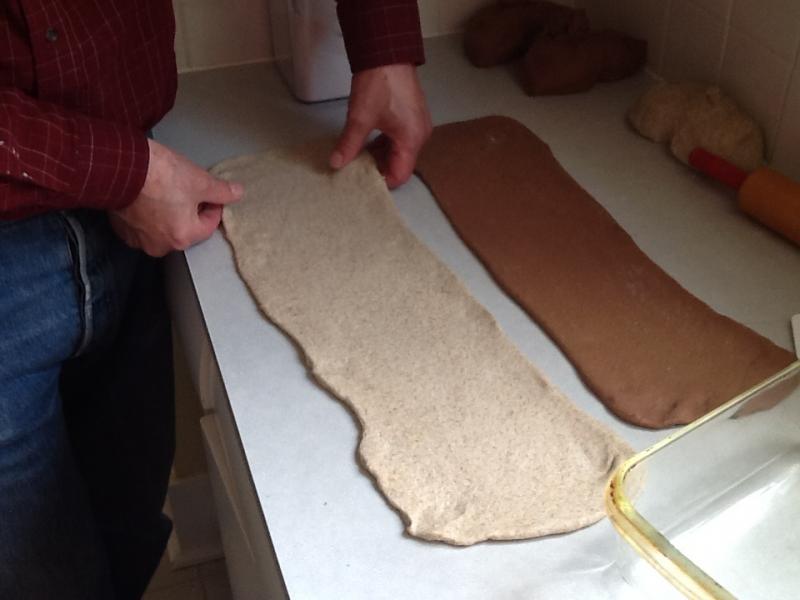 Place one dough on top of the other.  Next time I will have one loaf with the darker dough on the bottom (outside).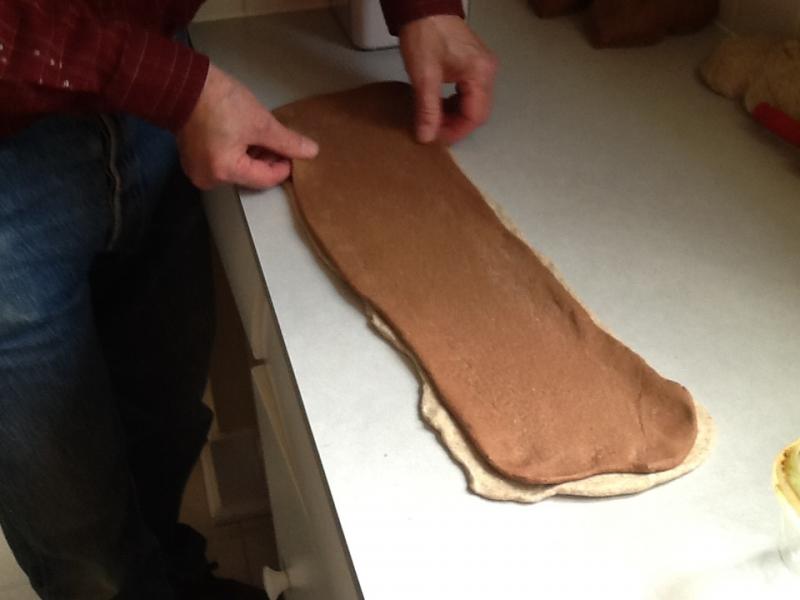 Begin to roll up the dough, keep it tight and eliminate any air pockets.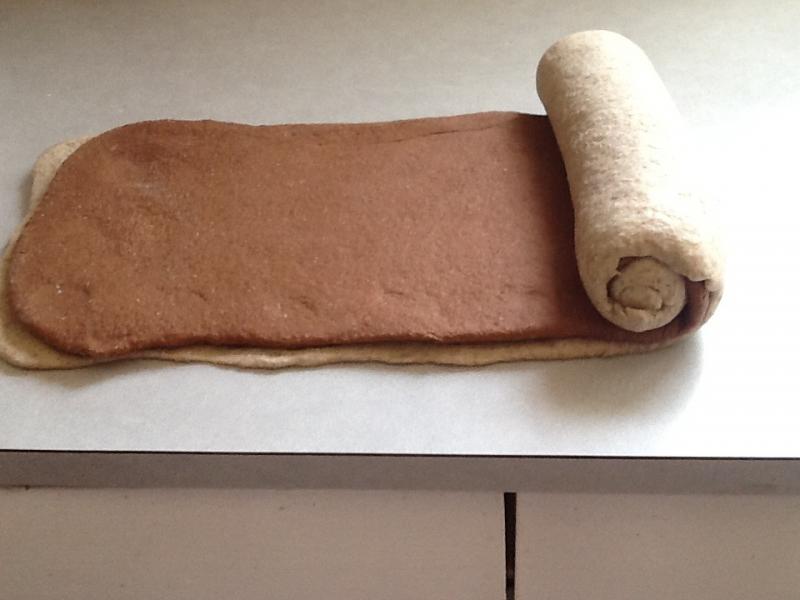 All rolled up.  Check to see how it will fit into the baking pan.  If needed elongate the loaf to fit nicely.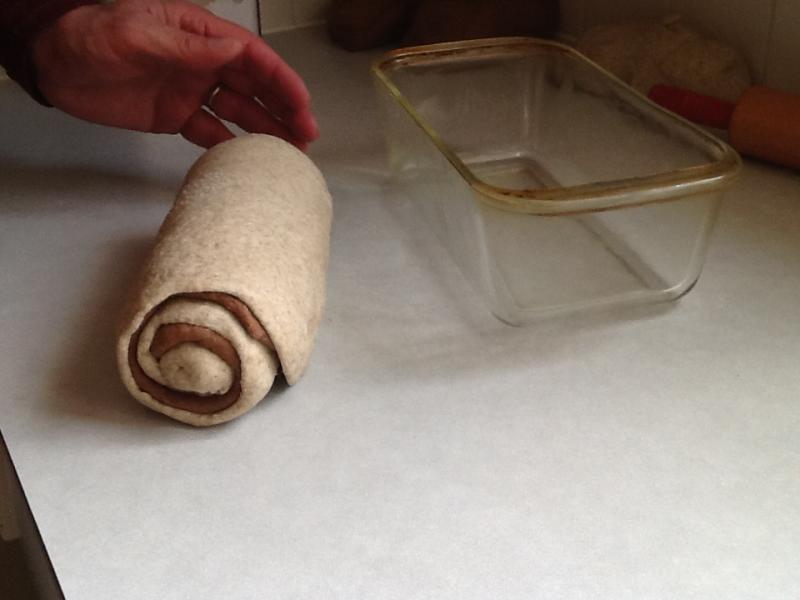 Elongated and ready for the pan.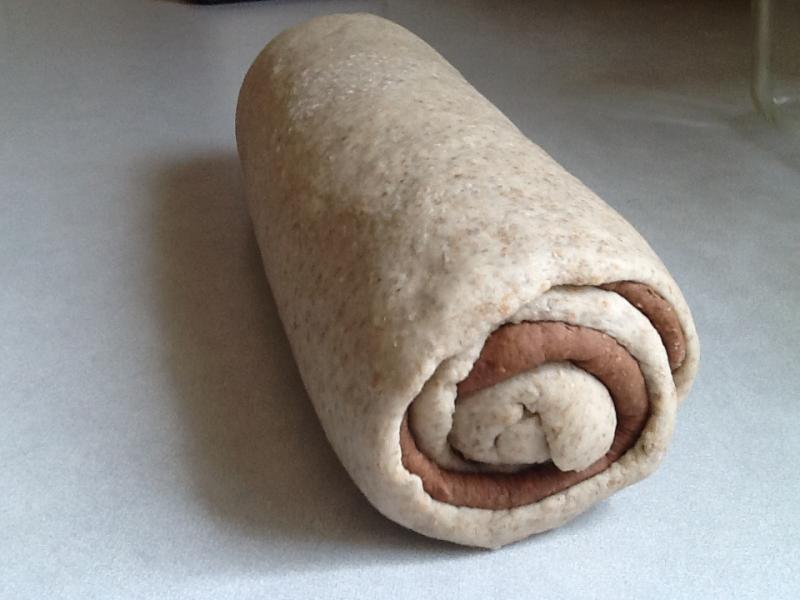 All ready for the final rise.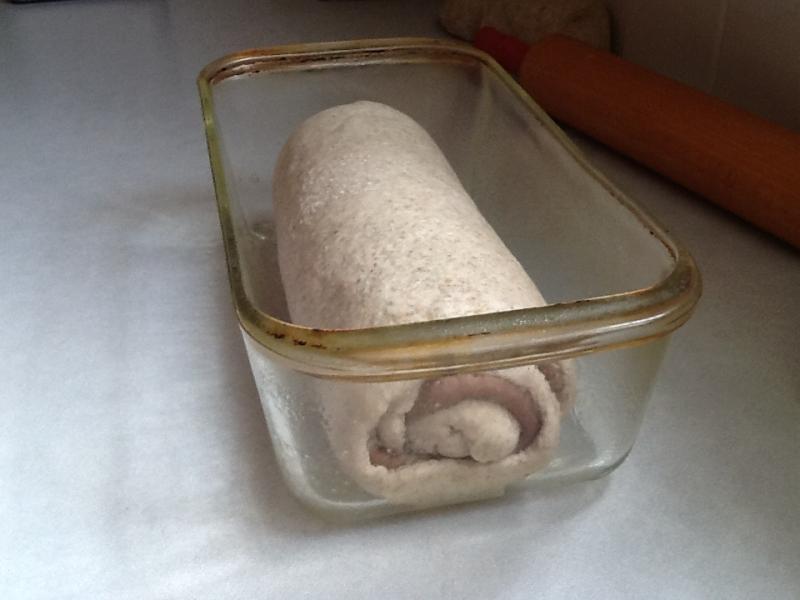 Fresh from the oven.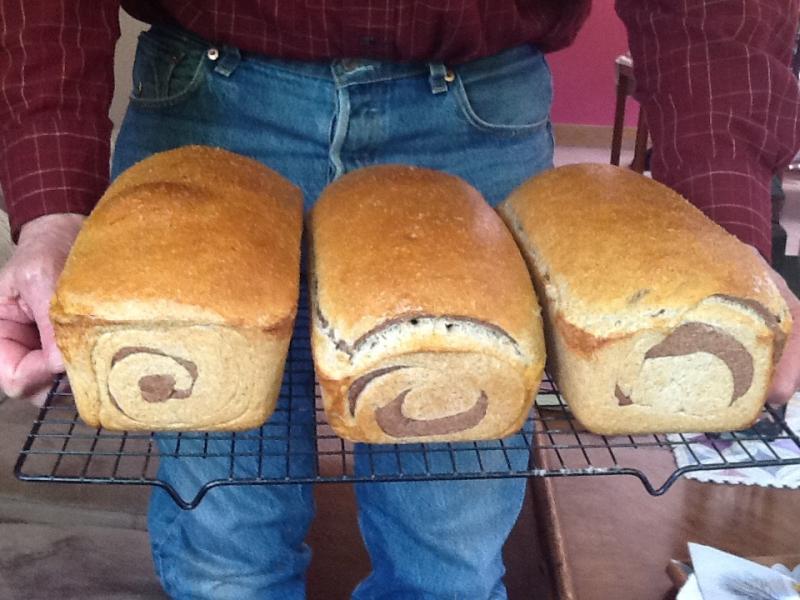 Buttered and ready to be sampled.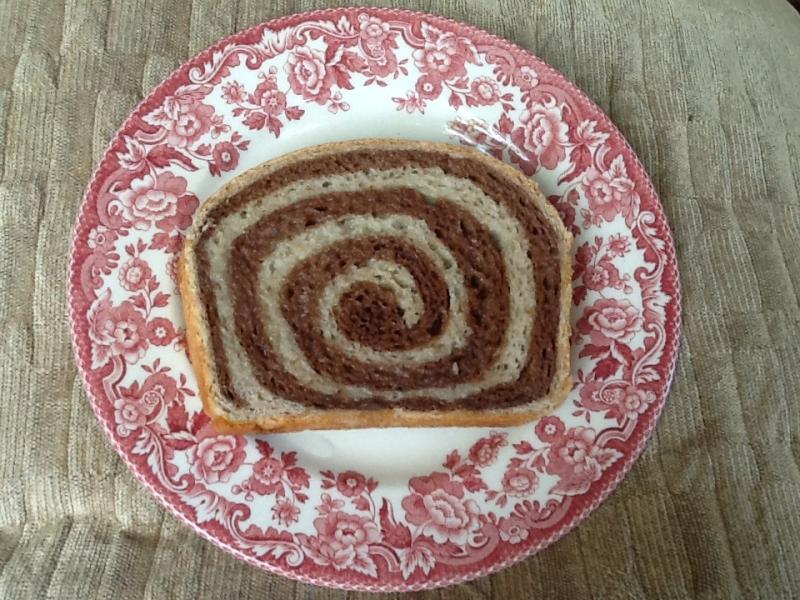 I will be making this again.
Happy Baking, Dwayne