November 3, 2010 - 5:24am
Off and on people have asked about cinnamon bread recipies so I thought that I would tell what I've been using.  I've been using the Soft Sandwich bread from Peter Reinhart's "Artisan Bread Every Day" with a few tweeks and it always turns our great.  I was one of his recipe testers for this book and this may be the bread that I've made most often from the book.  The tweeks are I'll some times trow in an extra egg and I have not been letting it set overnight in the refrigerator.  I'll either make a full batch which makes 50 oz or I've written in the book the weights for each ingredient to make only 40 oz which is what the Pullman loaf pan takes.
I like lots of turns and lots of cinnamon.  Lately we been getting some from CostCo that is excellant: Kirkland - Ground Saigon Cinnamon.  I need a longer counter top.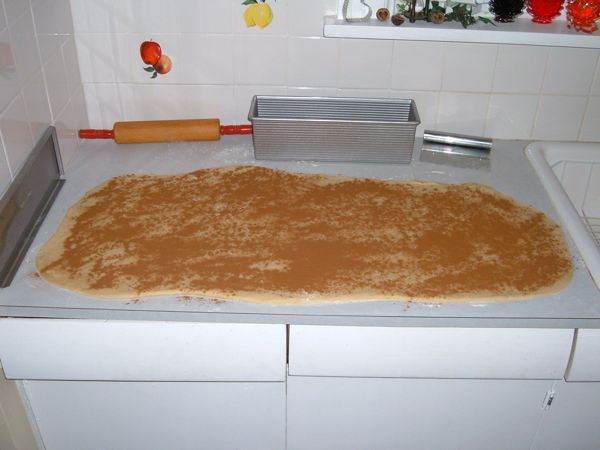 My son got me a Pullman loaf pan and I really like the way loafs turn out.  Sometimes when you do a loaf like this you can get air pockets but I'm thinking that this pan helps to do away with the air pockets.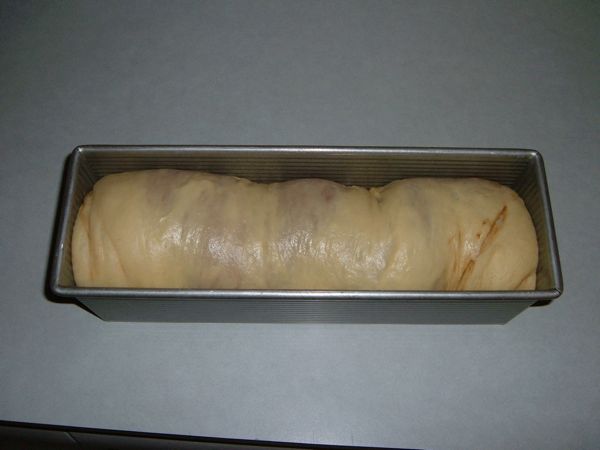 Bake time are 25 minutes with the lid on and 20 minutes with the lid off.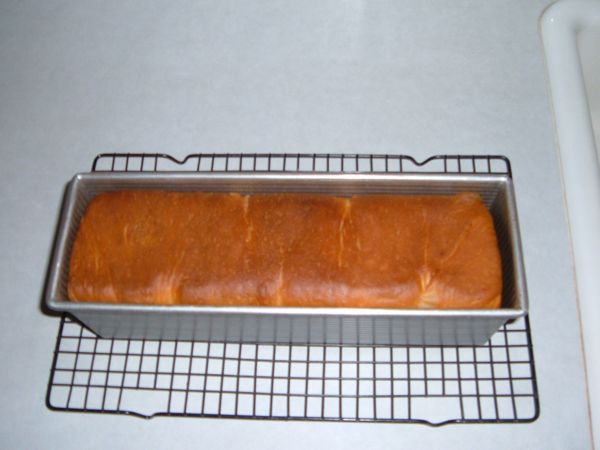 This makes great toast or french toast.  I've counted 7 or 8 rings of cinnamon in some slices.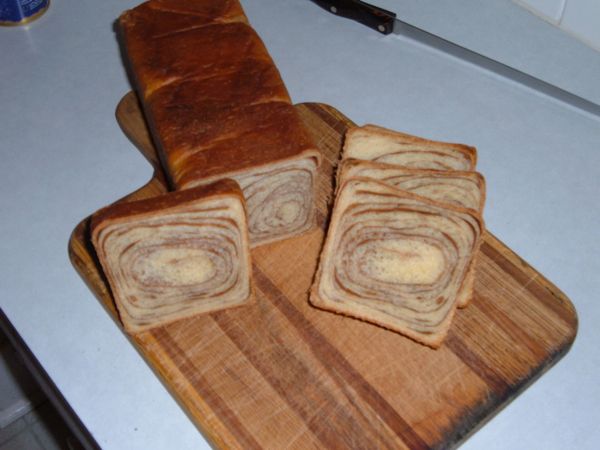 So, I would highly recommend Peter's book and Pullman Loaf Pans.
Happy Baking, Dwayne