crust with multiple personality disorder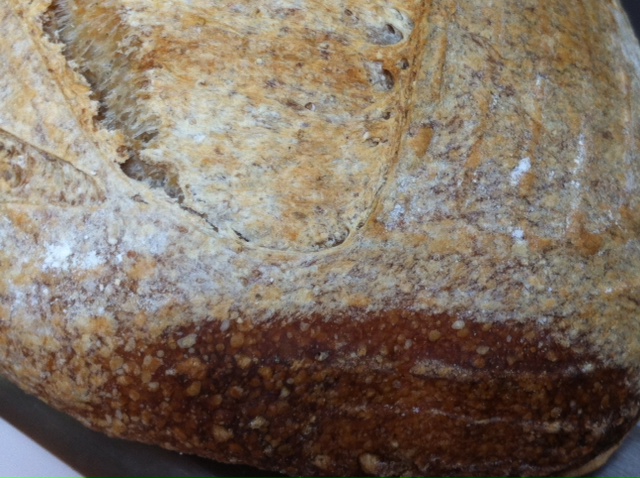 Well this is interesting.  I have struggled with my crusts ever since getting a gas oven.  It has been a long saga of trying various steaming, venting, covering interventions.   It's no issue if I bake in cast iron pan but I don't like baking boules much.  Sadly, I've lost some of my enthusiasm for baking because of this frustration.
Today, I baked some sd wheat bread on my stone with a foil roasting pan over the top for the first 13 minutes. Sadly, it has an awful icky color (and what's with the color in the grigne?) BUT one end of the loaf must have been letft outside of the foil cover and it browned beautifully!   So I guess the next obvious step is not to use a cover at all (of course I tried that variation early on w/o success).  Anyway, I thought I'd post this because it really is a pretty stark contrast. Your insights, commisserations, welcome!