I haven't baked with my starter in a couple of weeks, so Wednesday evening I fed my starter some rye flour and water.  Thursday mid-day I made my dough (1kg bread flour, 20g salt, 730g water, "a bunch" of starter).  It has turned cool again in Vancouver though and my dough was moving slowly, so I bulk retarded it overnight until Friday morning.
Our fridge is really cold so there was very little action overnight.  I removed the dough from the fridge Friday morning and stretched and folded every couple of hours so the dough would warm evenly.  By late-afternoon the bulk dough was starting to move and getting close to double in size, so I shaped the dough into boules.  I was hoping to bake it later that evening, but it was moving slow enough that I decided to cover it and refrigerate it overnight again.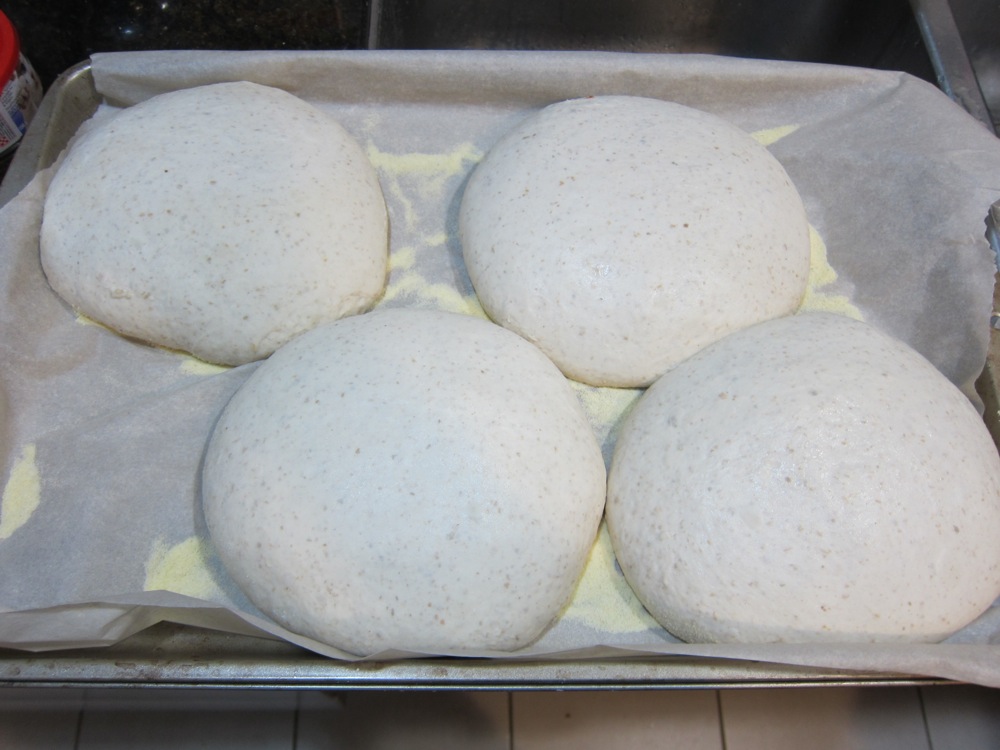 Saturday morning I removed the loaves from the fridge around 7am.  Again, very little action overnight and even a bit of ice on the outside of one of the loaves.  By 11 or so they looked ready to bake, so I tossed them in the oven, covering them with an inverted aluminum pan for the first 10 minutes or so.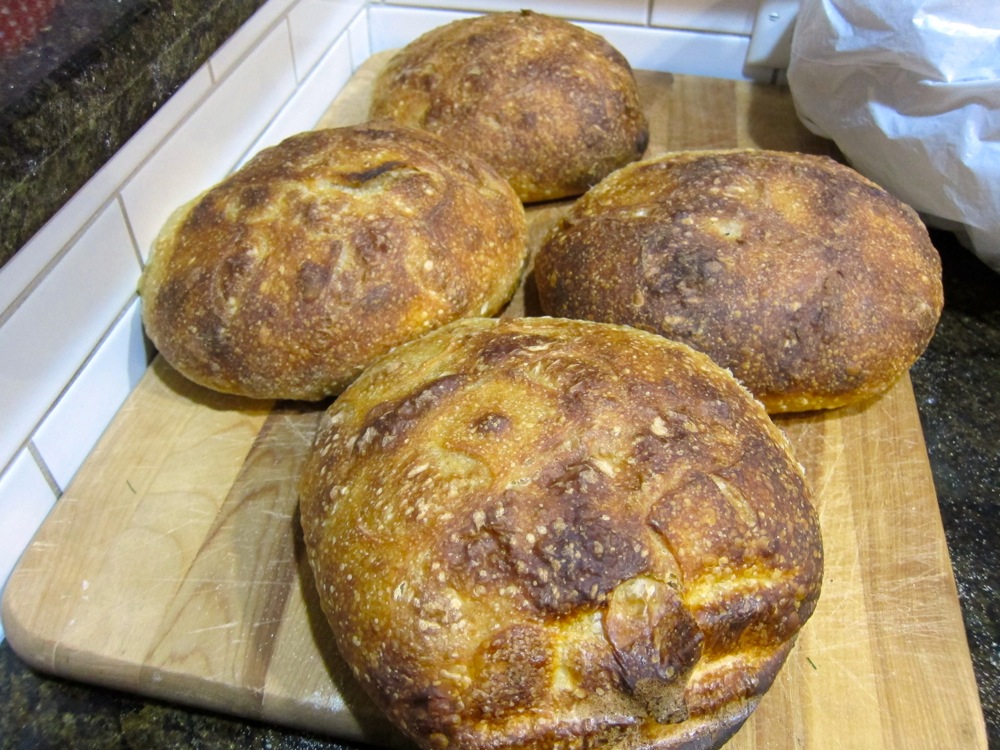 As you can see, I accidentally squished the edge of one of the loaves with the aluminum pan, but the breads came our really good, really sour, as one would expect from such long, slow fermentation.  Lots of blisters, too, which I like.  They went really well with cheese, wine, and pasta e fagioli.