Hawaiian Sweet Bread with Tangzhong
I only recently discovered that one thing that doesn't appear to be available in Canada is Hawaiian Sweet Bread. At least on the West Coast in the US, King's Hawaiian bread is easy to find at most any grocery store. It's something I grew up with and that I associate with being a kid and snacking on in the car. We certainly fed it to our kids a number of times on road trips.
I've tried making Hawaiian sweet bread a couple of times in the past. While the flavour was right, I've never been able to get close on texture.
The other day it dawned on me that the Hokkaido Milk Bread with Tangzhong was quite similar to Hawaiian Sweet Bread, both in flavour and texture. With a few tweaks to that recipe, I got as close to Hawaiian Sweet Bread as I've ever come in the past.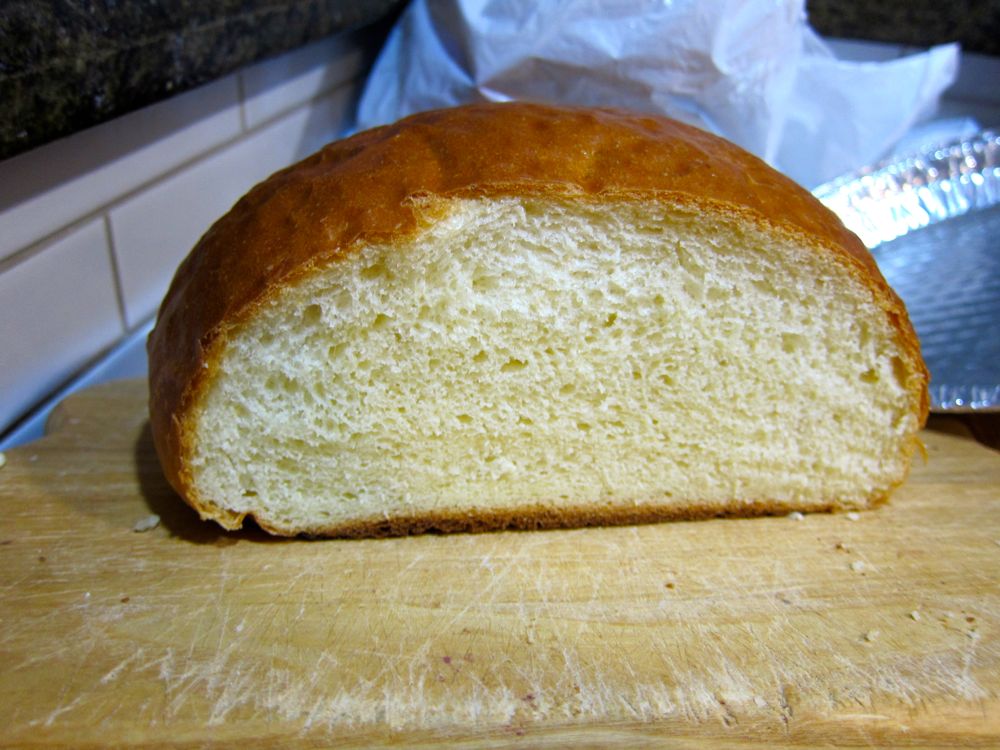 Hawaiian Sweet Bread
makes 3 loaves
Tangzhong
2/3 cup pineapple juice
1/3 cup water
1/3 cup all purpose flour
Final dough
800g (around 5 C) all purpose flour
1/2 C sugar
50g (1/2 C) milk powder
1/2 C half and half
3/4 C milk
2 eggs
4 T butter
4 t instant yeast
1 t salt
1 t vanilla extract (optional)
1 t lemon extract or some lemon zest (optional)
1 t orange extract or some orange zest (optional)
all of the tangzhong
1 more egg, beaten, for the eggwash
The tangzhong I made the same as the previous time: 1 cup of liquid (milk or water or juice) to 1/3 cup flour, or a 5 to 1 liquid to solid ratio (so 250g liquid to 50g flour) and mix it together in a pan. Heat the pan while stirring constantly. Initially it will remain a liquid, but as you approach 65C it will undergo a change and thicken to an almost pudding like consistency. Here is a video I made of it undergoing that change.
Let the tangzhong cool for at least a half an hour, then combine it and the rest of the ingredients. Mix it very well, for 10-15 minutes with a standmixer. Cover and let rise until doubled in size, approximately an hour.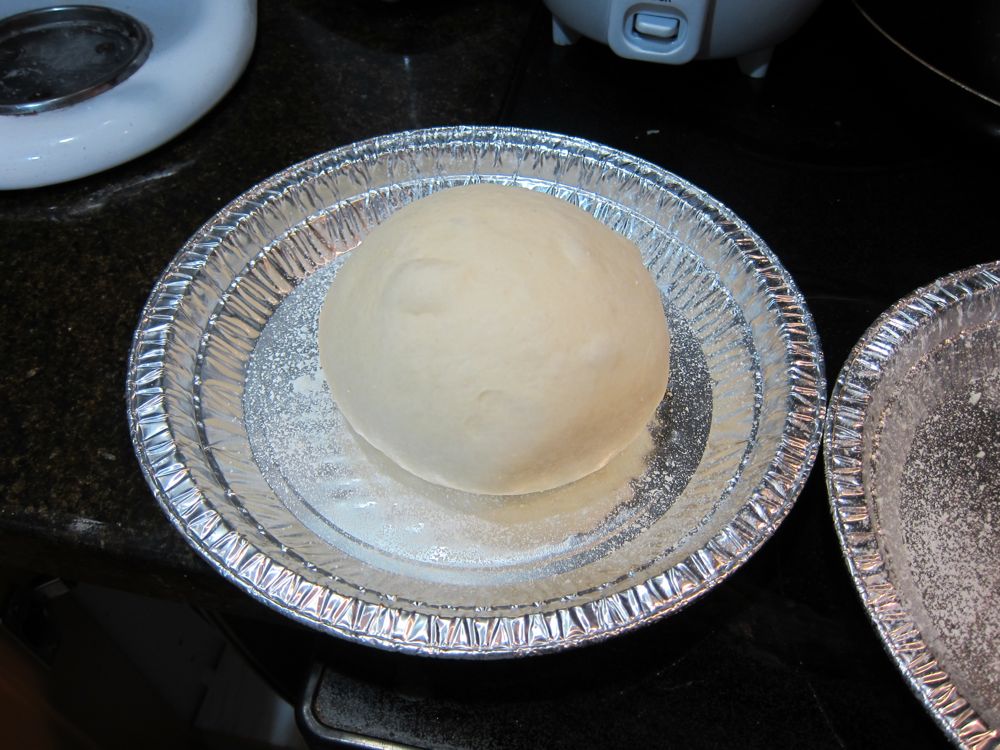 Divide the dough into three even pieces. Place them in greased pans, cover loosely, and let them rise for 45 minutes to an hour until they are approaching twice their original size. Glaze them with eggwash before putting them in the oven.
Bake at 350 for approximately 45 minutes. If you can, cover the loaves with a pan or foil for the first ten minutes to trap some of the steam in with the loaf and to keep them from browning too quickly. I acually used a large metal mixing bowl which I inverted over each loaf when placing them in the oven.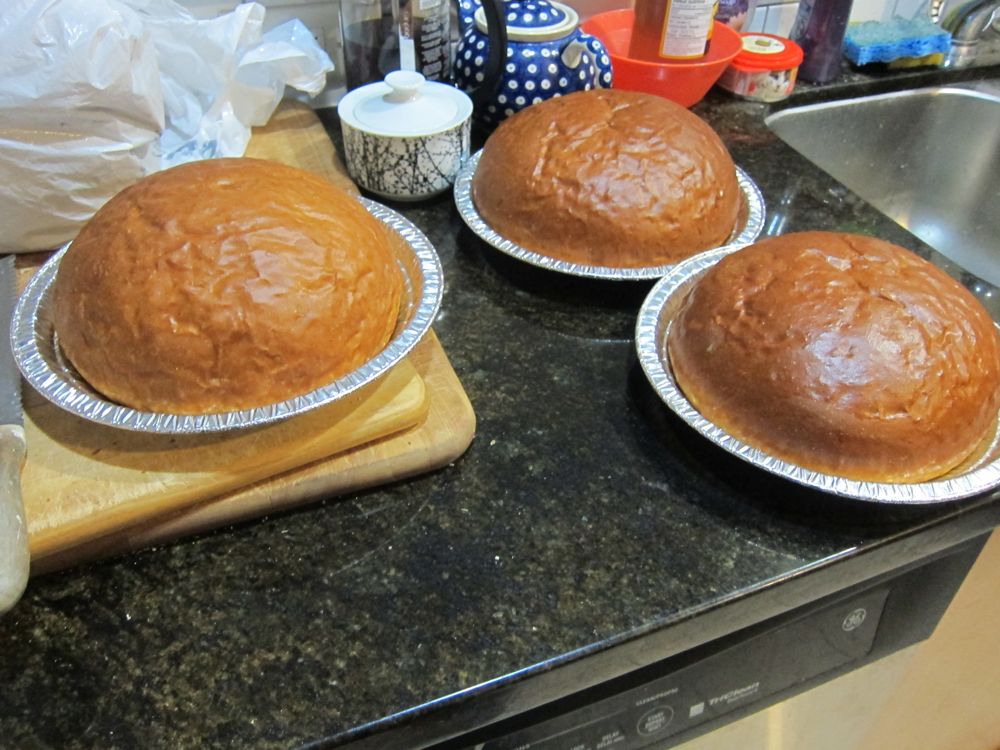 I like the way the loaves puckered as they cooled (compare this photo with the top most photo), just like King's Hawaiian Sweet Bread. This is definitely the closest I've gotten to making Hawaiian Sweet Bread at home.