Two Way 75% White Bread - DaPumperized with Scald and Seeds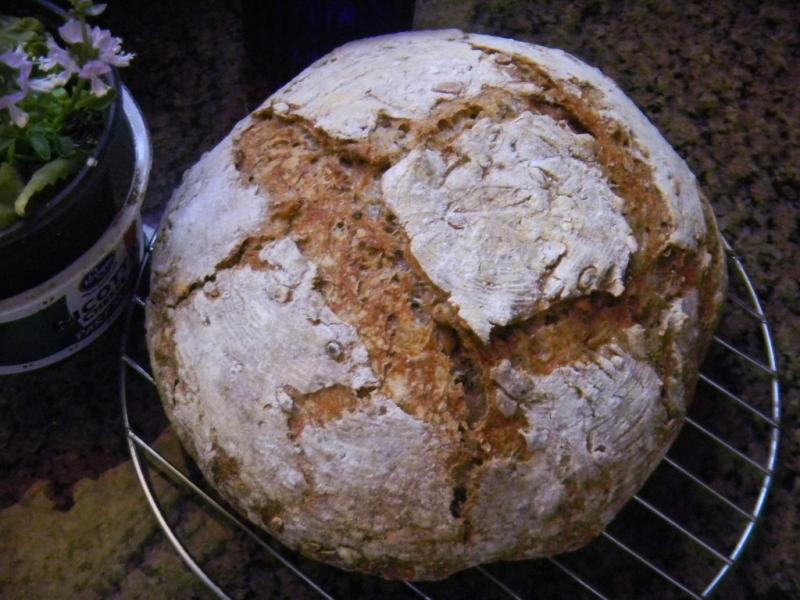 My apprentice says that sane German bakers don't usually try to do a pumpernickel style bake of; slowly reducing low temperatures over a long baking time, when baking white bread of any kind.  But, I figured that if professional bakers can call a bread with only 25% to 30% of rye flour in it a rye bread, then we should be able to DaPumperize a white bread too.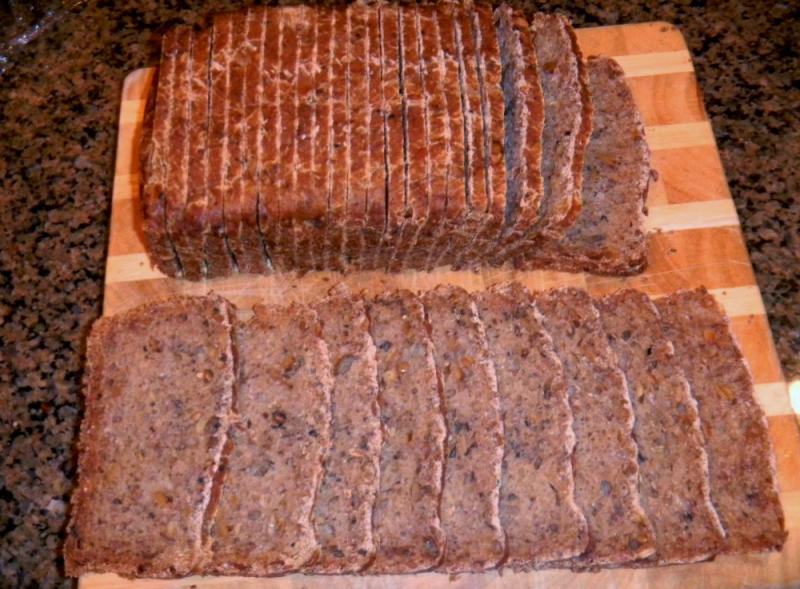 I have to admit this is about the whitest bread we would usually make, but thankfully, only my apprentice is a German baker and she doesn't count when it comes to new and exciting things, bread wise, around here most always.  Now, if the bake goes horribly wrong, then it is all her fault - I mean she is only an apprentice.  She also looks ridiculous in that full body hair net when she bakes anyway.  So who could take what she says seriously looking like that?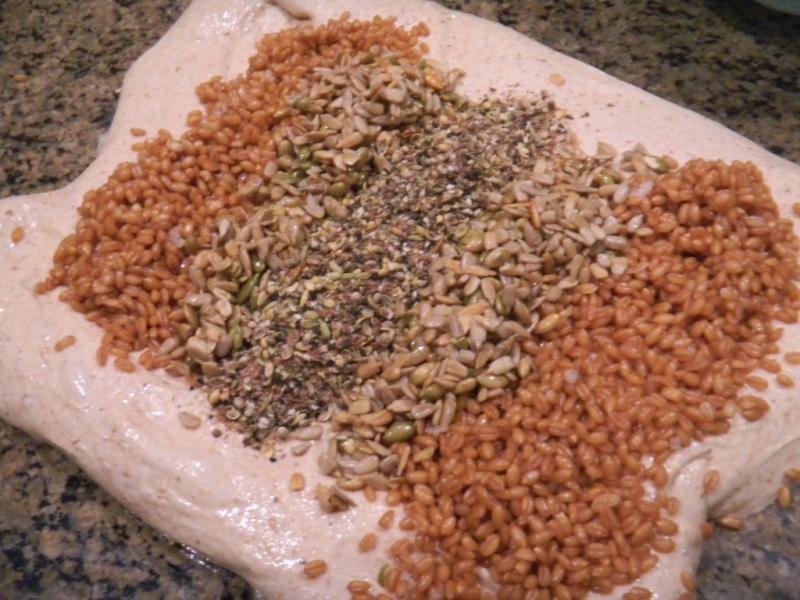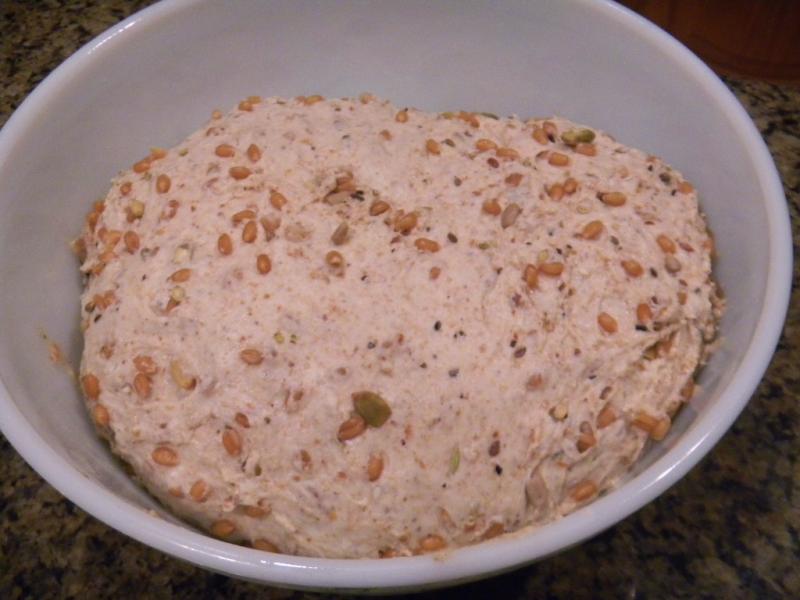 We had to break the recent trend of 100% whole grain bakes or risk falling into the dark abyss.  Even though the dark side breads are fantastic and tempting, being stuck there forever is a little much if you aren't a German bread baker,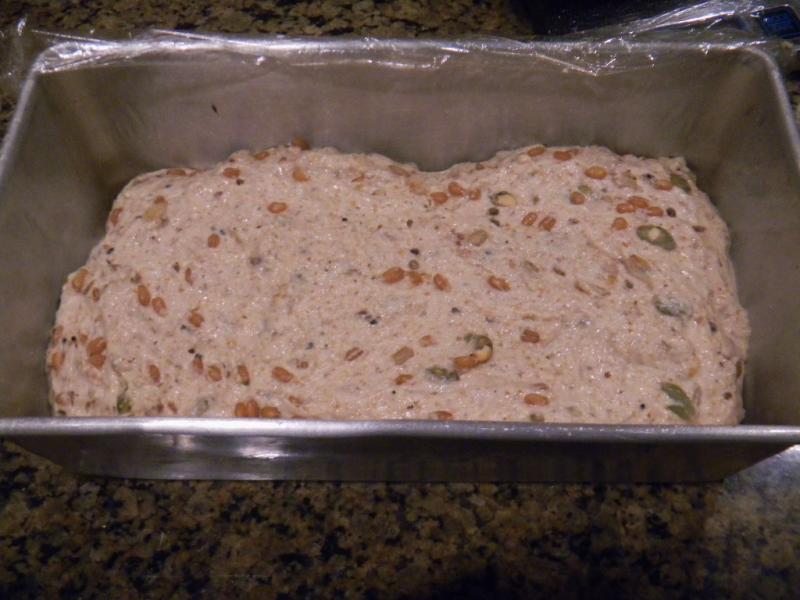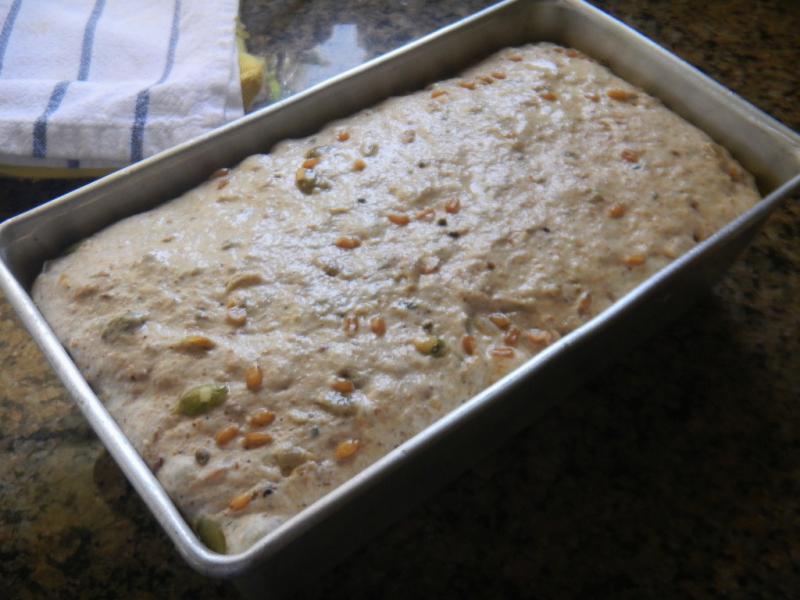 We do like breads in the 25% - 30% whole grain range and they make fine sandwich breads.  Sandwiches, as some might know, are right up there with home made amber lager beer, as far as, my apprentice's way of thinking goes - which admittedly isn't very far or even deep for that matter.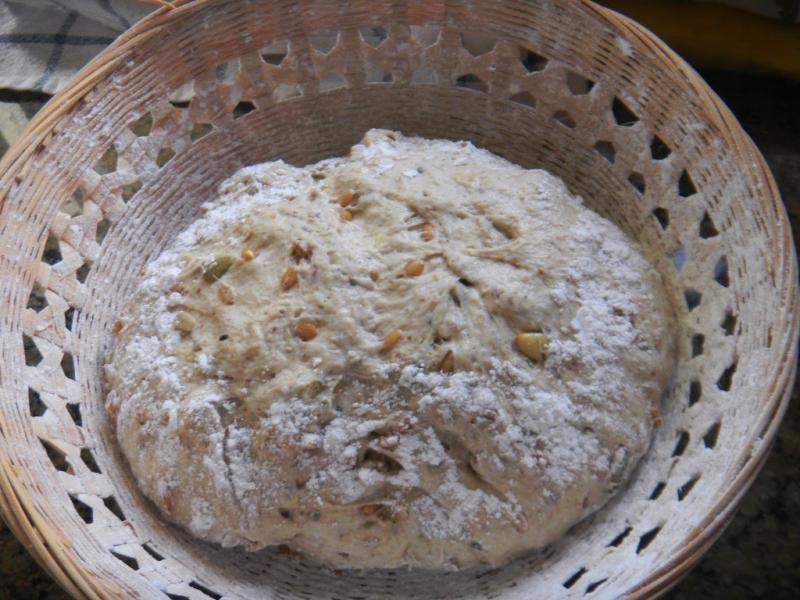 So, mainly out of boredom with a touch of insanity and a touch of spite, I decided to try to DaPuperize a white bread and see if the tremendous boost in flavor this technique usually provides would work with white bread too.  It was worth a shot even though a long one – otherwise you would think people would be doing it all the time as a matter of course – but they don't.  Maybe it's the 6 hour bake time that puts them off?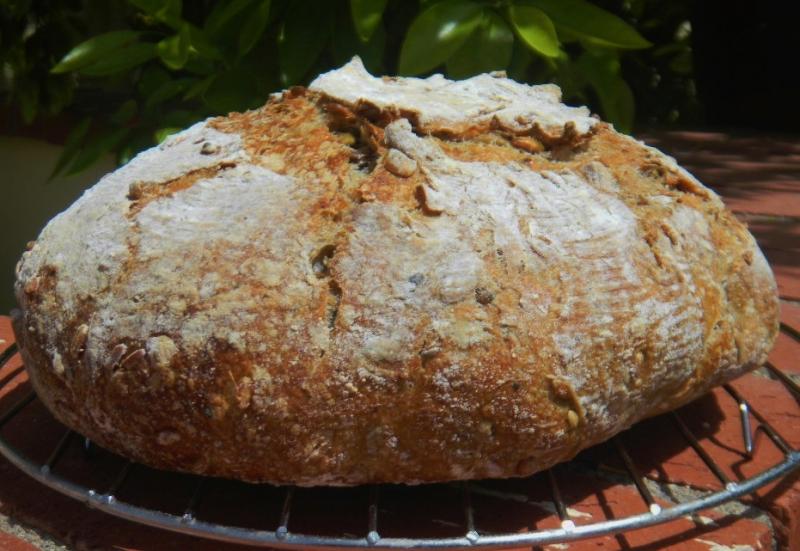 To give the bread a chance at being decent, we included bread spice seeds and the other usual other seeds we have recently been using, to give this bread a chance the bread at some depth and chew like our whole grain breads we DaPumperize.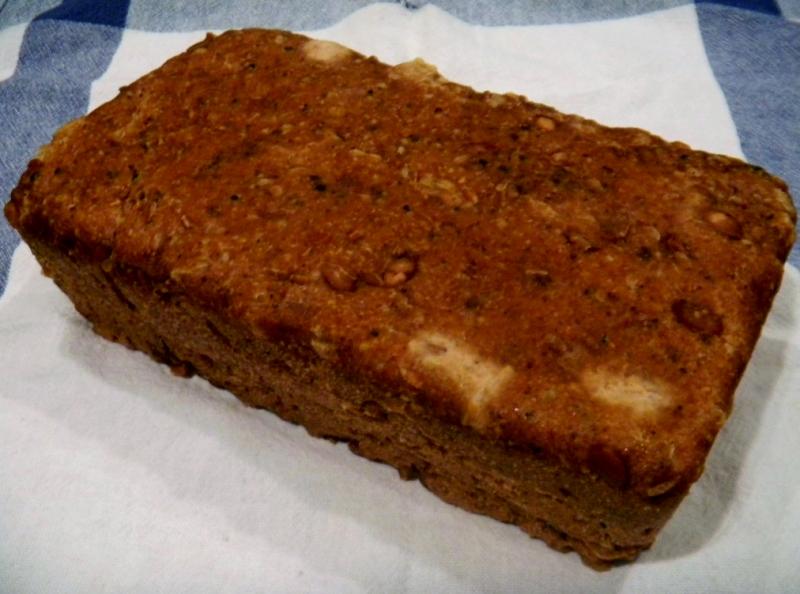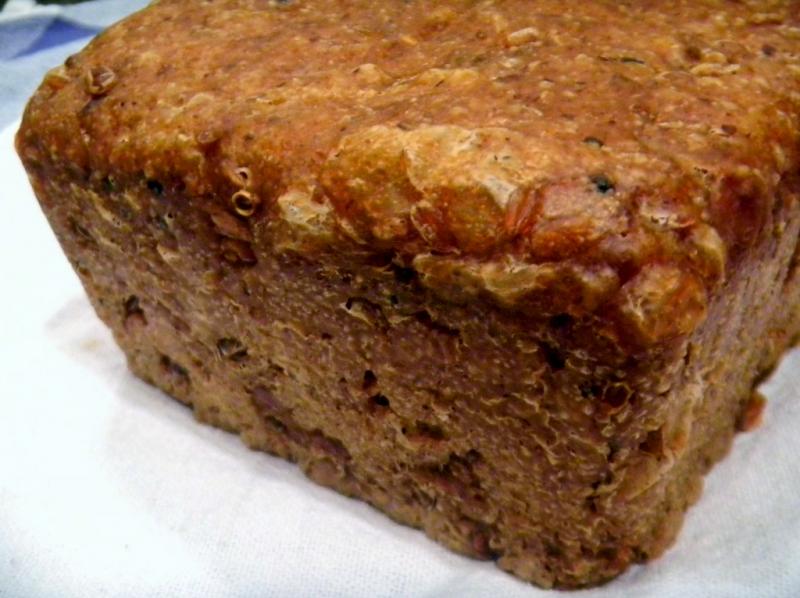 Since this bake was planned to be 80% wheat we decided to use our new Not Mini's Ancient WW starter ( a very powerful one)  to go along with a WW Yeast Water one and make separate levains.   All 25% of the whole grains are in the levains and are made up of a mix of WW, rye and spelt.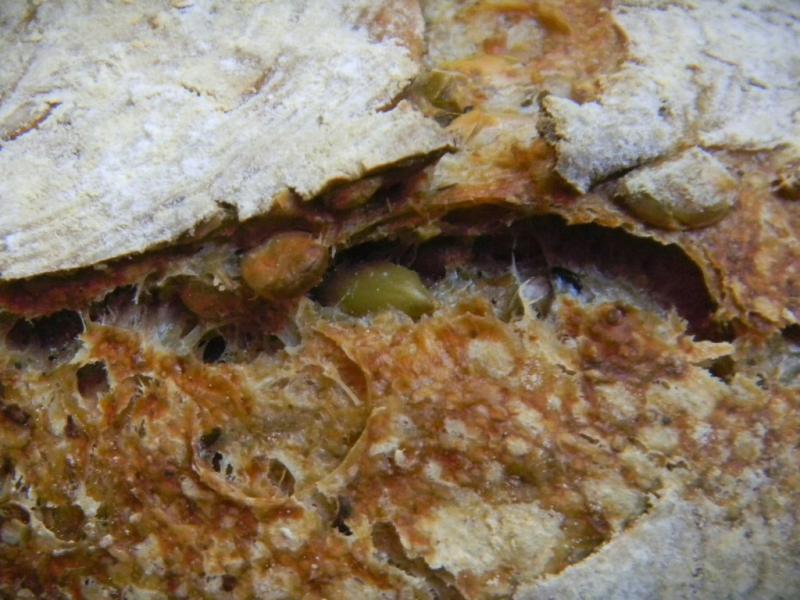 We upped the whole grains some using 100 g of wheat berries for the scald along with the Toadies and home made red and white malts.  We dropped the molasses and barley malt syrup for this bake. For much of the dough water we used the excess scald water. Aromatic seeds were the usual coriander, fennel, anise and bi-color caraway that we buzzed up a little after roasting this time.   The meaty seeds were also roasted and they included; black and white sesame seeds, cracked flax and 50 g each f pumpkin and sunflower seeds.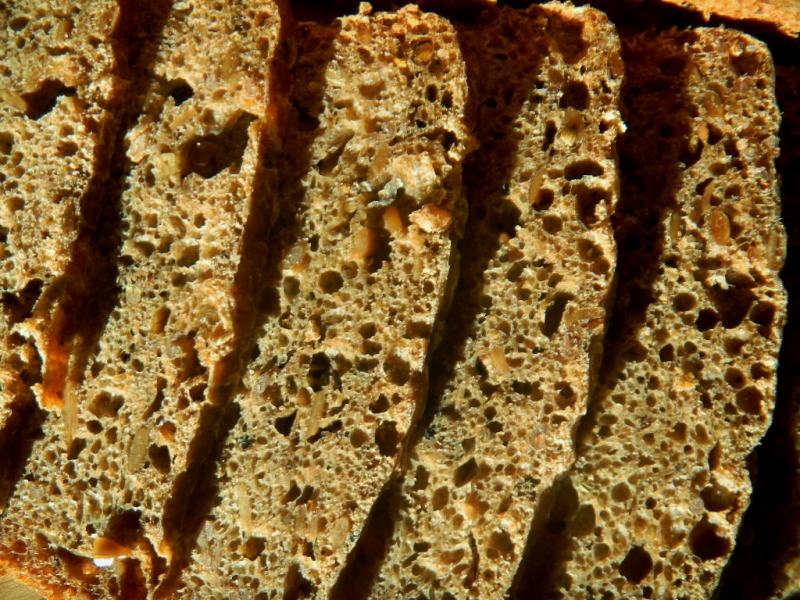 We followed usual routine of late by building the levains over 3 stages with the Not Mini's Ancient WW one doubling every 3 hours from the first build on while the YW one took 4 hours. For the last build – its best showing.  We autolysed the dough flours, salt, malts and Toadies  for 3 hours before adding in the levains.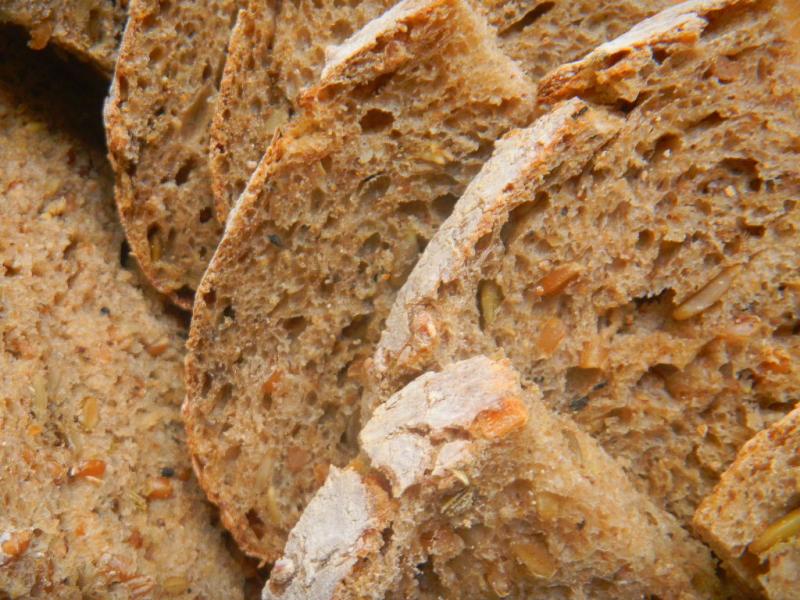 10 minutes of Slap and folds followed when the slack dough really came around on the gluten development side.  After a 20 minute rest we stretched out the dough to do an envelope fold and dropped all the seeds and scald onto it and folded it up with a few S&F's.   We did 2 more S&F's on 20 minute intervals to further develop the gluten and to distribute the add in seeds thoroughly.
After a 30 minute rest we took half the dough and shaped it into a loaf and placed it into a large loaf tin, filling it less than half full and covering it with plastic.  The other half of the dough was left in the oiled and plastic covered bowl. Both were then refrigerated for 8 hours overnight.  They didn't expand much in the fridge.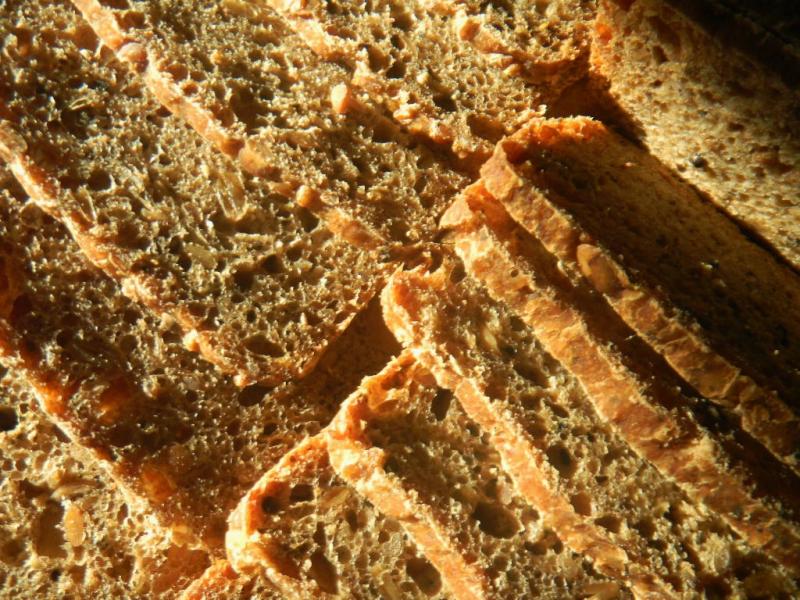 In the morning, both were placed on a heating pad, covered with a cloth and allowed to warm up for 1 1/2 hours.  The bulk retarded dough was them shaped and placed into a basket for final proof on the heating pad with the tinned loaf.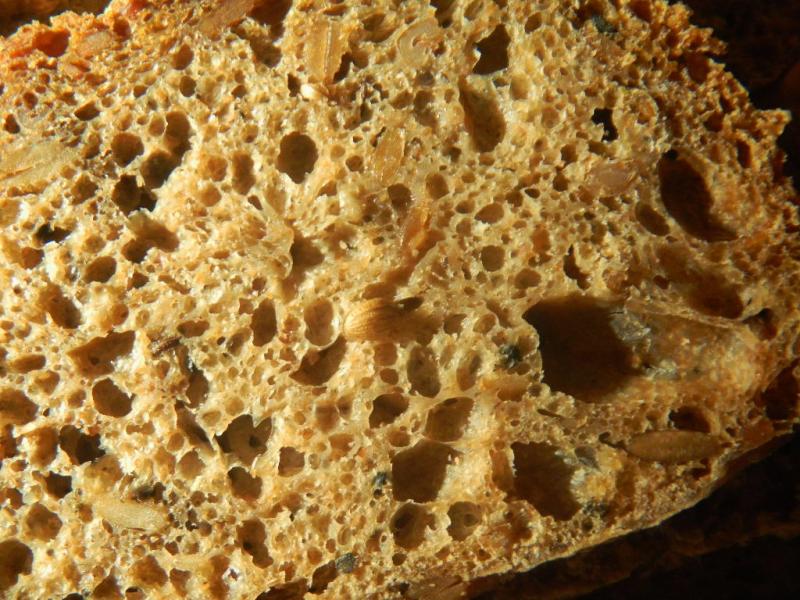 After another 2 hours the tinned loaf was 1/2" under the rim.  We covered it with aluminum foil and placed it into the preheated 375 F mini oven for its 6 hour baking schedule where the bottom of the broiler pan was full of water to provide extra steam.    We didn't put any oat bran or poppy seeds on the top of the loaf because we wanted to see how dark a white DaPumpernickel could get in 6 hours.  The baking schedule follows:
375 F - 30 minutes
350 F - 30 minutes
325 F - 1 hour
300 F - 1 hour
275 F - 1 hour
250 F - 1 hour
225 F - 1 hour
For some extra thrill for my apprentice and a comparison baseline for me, we decided to bake the other half; the boule, as one would expect a loaf like this to be baked - just in case the DaPumpernickeled half was a total failure.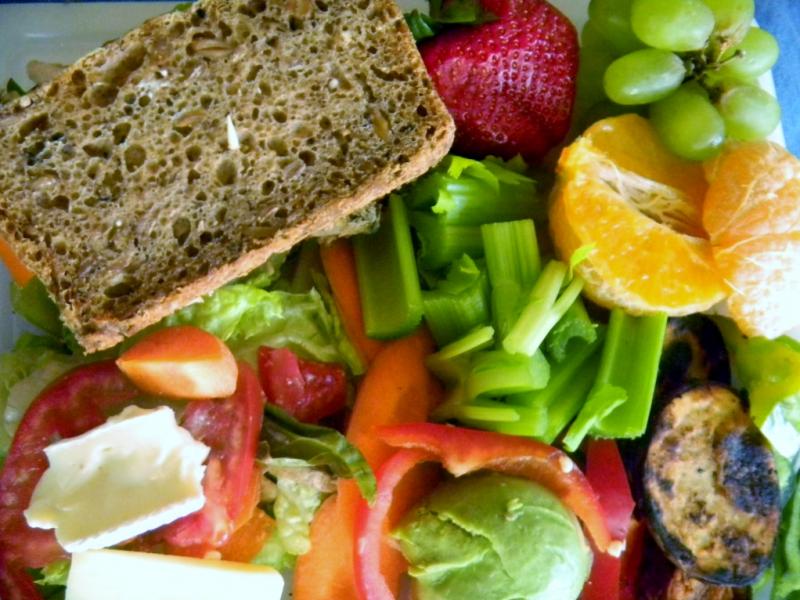 We decided to bake it in a hot DO but it took another hour and a half before we thought that it was ready for the oven.  After a poor slash job and lowering into the DO with a parchment sling, this boule was baked at 450 F for 20 minutes with the lid on and another 5 minutes with the lid off at 425 F convection before removing it from the DO and placing it on the lower stone to finish baking - another 10 minutes – 35 minutes total baking time.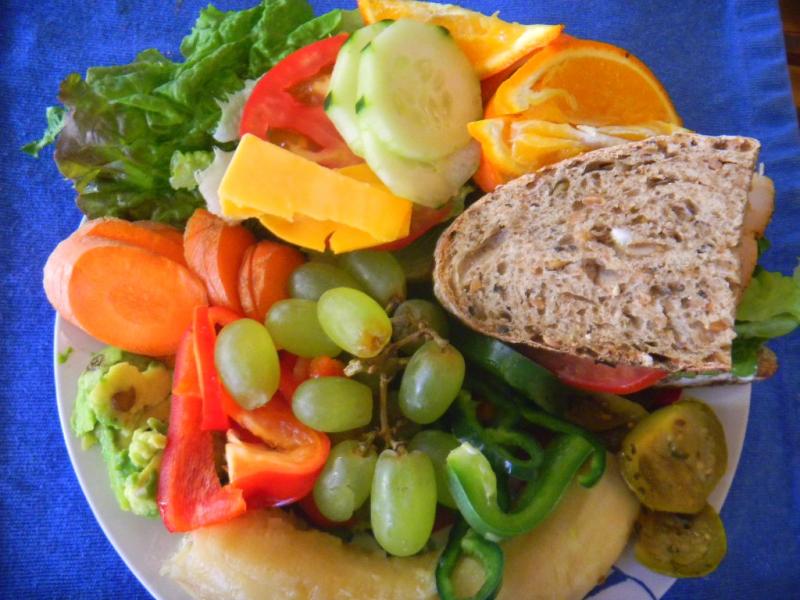 We then turned the oven off and left the bread on the stone with the oven door ajar for 5 minutes to help crisp the crust.  The boule baked up nice and brown, blistered and the crust was crispy before went chewy as it cooled.  It smells terrific.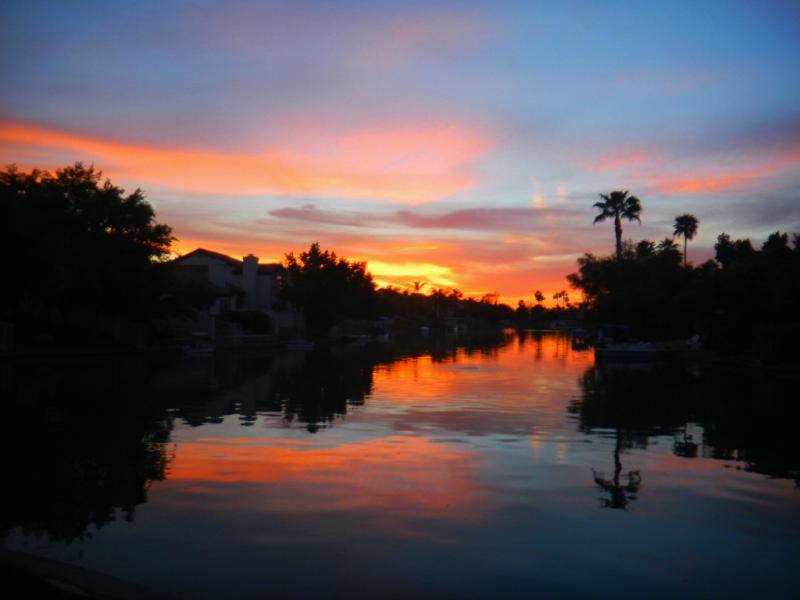 The loaf is now through with its slow and low bake and hit exactly 210 F at the end of 6 hours in the mini oven.  We will slice into this loaf after it has rested for 40 hours. Luckily we have tasted the boule and it is a fantastic loaf of bread.  The crumb is so soft and shreddable, glossy and open like it had butter, eggs and and cream in it - just delicious!   This bread cannot be sliced thin and 1/2" thick, or maybe a little more is its sweet spot. This is another bread could eat every day.  Already ate a quarter of the boule!.Can't wait for the loaf to be ready to slice thin.  It will have to go a long way to be better than the boule.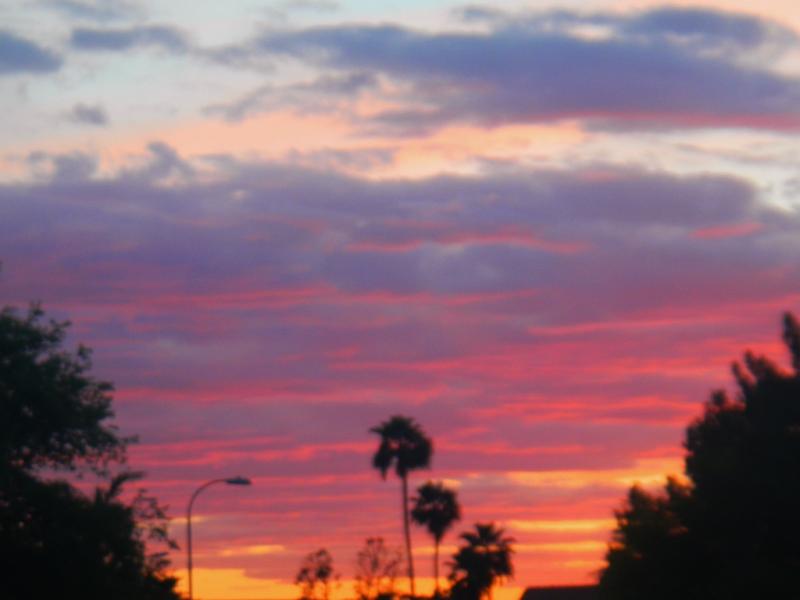 We got 33 slices oiut of the 83/4" DaPumpernickel loaf.  It wasn't as dark as a black pumpernickel about a couple of shades darker than the other part of this two way bake.  The flavor wasn't as deep or rich as a 100% whole grain pumpernickel but it tastes totally different than the regular baked boule.  This tastes like half a pumpernickel and is much more powerful a taste than the boule.  We like this bread a lot too!  For those that don't like pumpernickel but want something stronger than a rye then this loaf  might be the one for you!
Formula
| | | | | | |
| --- | --- | --- | --- | --- | --- |
| YW and Rye Sour Levain | Build 1 | Build 2 |  Build 3 | Total | % |
| WW SD Starter | 20 | 0 | 0 | 20 | 2.47% |
| Dark Rye | 0 | 25 | 0 | 25 | 5.00% |
| WW | 0 | 0 | 50 | 50 | 10.00% |
| AP | 50 | 0 | 0 | 50 | 10.00% |
| Water | 50 | 50 | 10 | 110 | 22.00% |
| Spelt | 0 | 25 | 0 | 25 | 5.00% |
| Total | 120 | 100 | 60 | 280 | 56.00% |
|   |   |   |   |   |   |
| Levain Totals |   | % |   |   |   |
| Flour | 310 | 62.00% |   |   |   |
| Water | 230 | 46.00% |   |   |   |
| Hydration | 74.19% |   |   |   |   |
|   |   |   |   |   |   |
| Levain % of Total | 31.69% |   |   |   |   |
|   |   |   |   |   |   |
| Dough Flour |   | % |   |   |   |
| AP | 500 | 100.00% |   |   |   |
| Dough Flour | 500 | 100.00% |   |   |   |
|   |   |   |   |   |   |
| Salt | 13 | 1.60% |   |   |   |
| Water | 400 | 80.00% |   |   |   |
| Dough Hydration | 80.00% |   |   |   |   |
|   |   |   |   |   |   |
| Total Flour | 810 |   |   |   |   |
| Soaker Water 300 & Water | 630 |   |   |   |   |
| T. Dough Hydration | 77.78% |   |   |   |   |
| Whole Grain % | 26.67% |   |   |   |   |
|   |   |   |   |   |   |
| Hydration w/ Adds | 75.99% |   |   |   |   |
| Total Weight | 1,704 |   |   |   |   |
|   |   |   | 0.40669 |   |   |
| Add - Ins |   | % |   |   |   |
| White Rye Malt | 3 | 0.60% |   |   |   |
| Red Rye Malt | 3 | 0.60% |   |   |   |
| Toadies | 20 | 4.00% |   |   |   |
| Bicolor; Sesame, Cracked Flax | 13 | 2.60% |   |   |   |
| Pumpkin and Sunflower Seeds | 100 | 20.00% |   |   |   |
| W&B Caraway, Anise, Coriander, Fennel | 12 | 2.40% |   |   |   |
| Total | 151 | 30.20% |   |   |   |
|   |   |   |   |   |   |
| Scald |   | % |   |   |   |
| WW Berries | 100 | 20.00% |   |   |   |
| Total Scald | 100 | 20.00% |   |   |   |
|   |   |   |   |   |   |
| Weight of scald is pre scald weight |   |   |   |   |   |