Miche Made with High-extraction Flour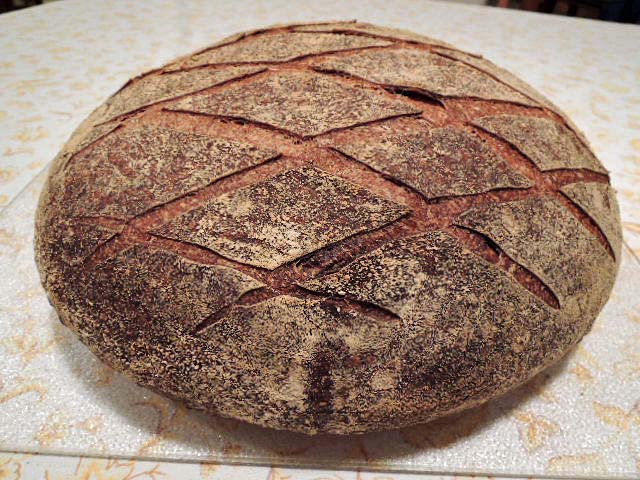 Miche made with High-extraction Flour
March 20, 2013
I have been meaning to bake another miche for some weeks. Yesterday, I made one. It is quite similar to the one on which I blogged in This miche is a hit!  All the flour in both the levain and the final dough was Central Milling T85 flour. The differences were: I did the initial mix in my Bosch Universal Plus, rather than by hand. I scaled it to 2 kg, and I omitted the toasted wheat germ.
The miche was baked with steam at 450ºF for 15 minutes, then at 425ºF convection for another 45 minutes. I left it in the turned off oven with the door ajar for another 30 minutes. After cooling on a rack for 3 hours, I wrapped it in baker's linen and let it rest for 24 hours before slicing it.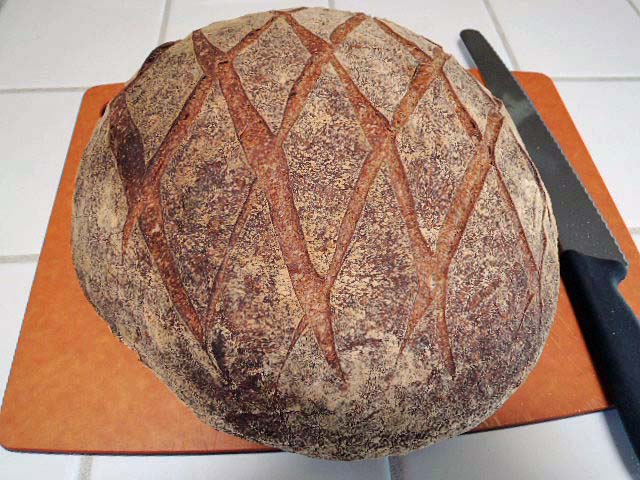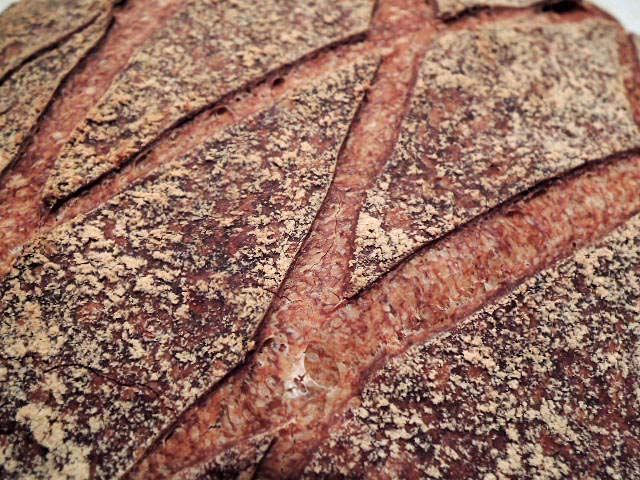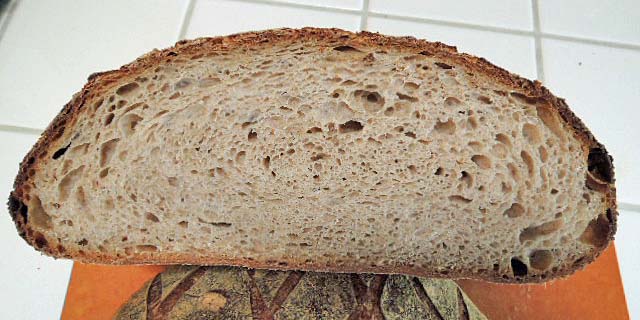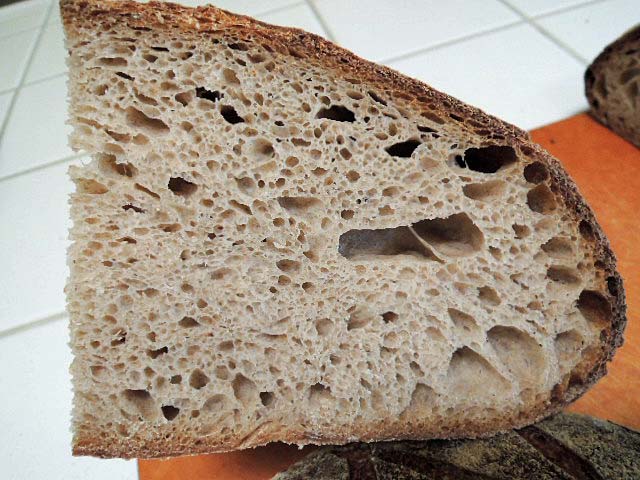 The crust was crunchy and the crumb was tender. The flavor was wheaty and sweet with a moderate sourdough tang. Very tasty. Highly recommended.
David