February 3, 2013 - 4:33am
Tasmanian purple carrot in sourdough bread
bought some beautiful organic purple carrot. thought i mixed it into the toasted golden flaxseeds sourdough bread.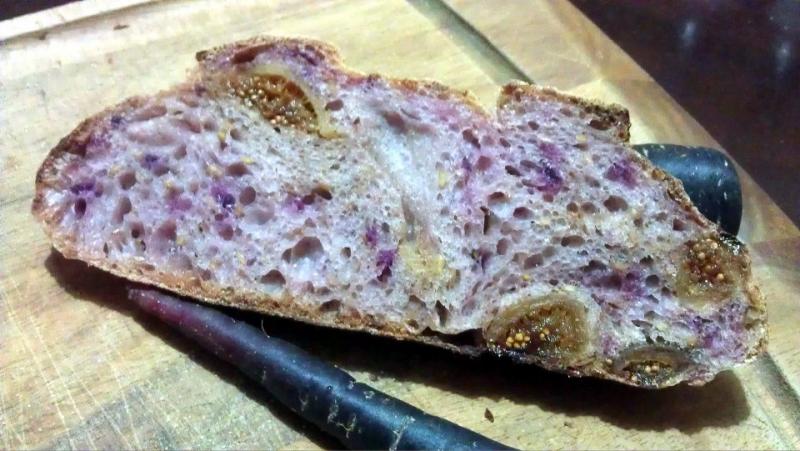 this is the same flaxseeds sourdough formula i used before.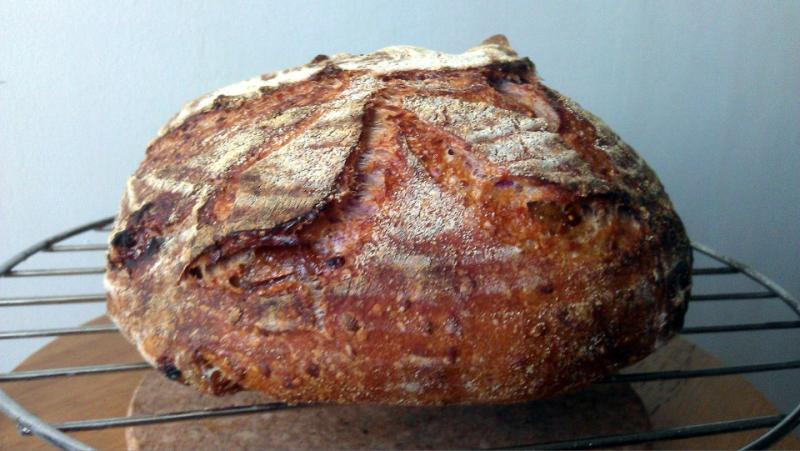 praticing my scoring as well.. try to score a butterfly!!!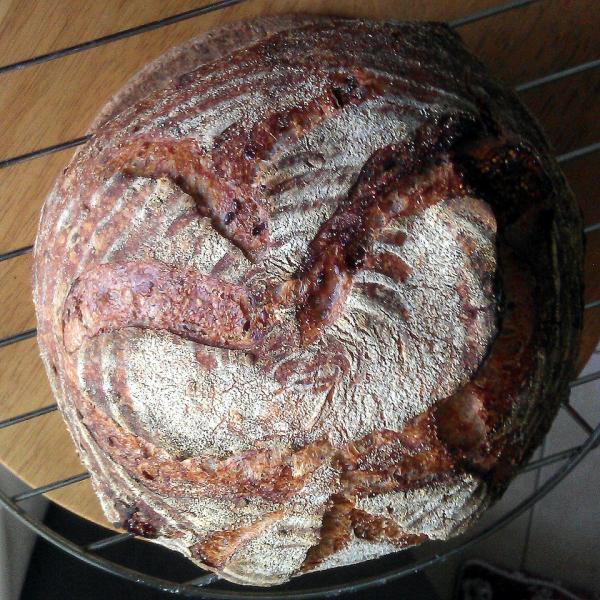 hehe.. does it look like a butterfly??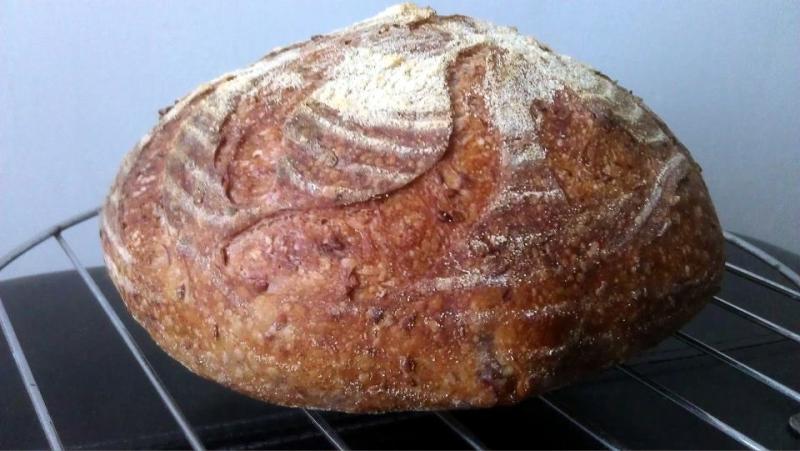 this is a second boule i baked. i had to bake one at a time. i retardthis in the fridge while i bake the first one.
top view... :) 
evonlim