December 3, 2012 - 1:17pm
ITJB FR Week 11 - Bowties pg. 237
We 3 sisters baked Bowties this morning... what a fast and delicious dough this is... takes a group of eggs, so if you are needing to use some up this is your bake.  These cookies are light and tasty and amazingly addictive.  I can guarantee you that we are going to make these again, and again.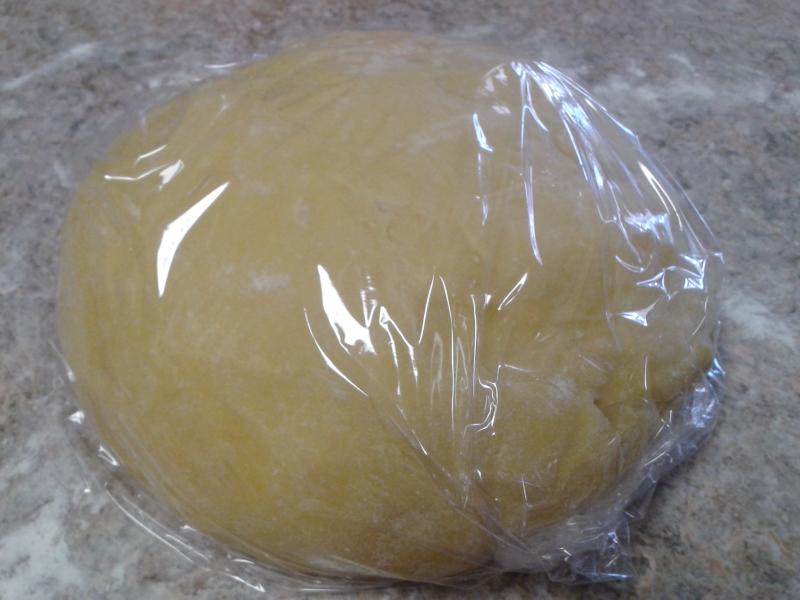 This is what the first stage of resting looks like. The dough was surprizingly "not sticky", had a good soft, kind of stretchy feel to it.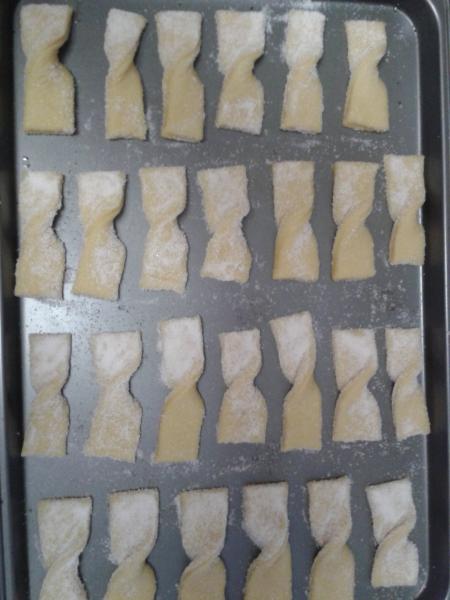 Here they are ready to pop into the oven until golden brown.
Barb's bowties, in the beautiful light and shadow of her kitchen in Washington. She says the darker ones taste the best!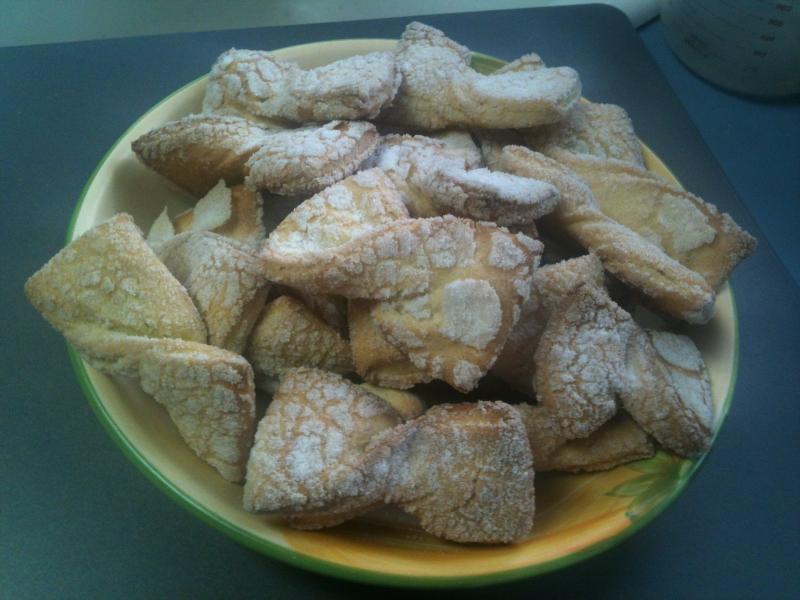 Then Helen filled a whole mixing bowl with her creation near Ft. Worth, Texas!!! She said she thinks they taste very "European" and would make a fine tea or coffee biscuit.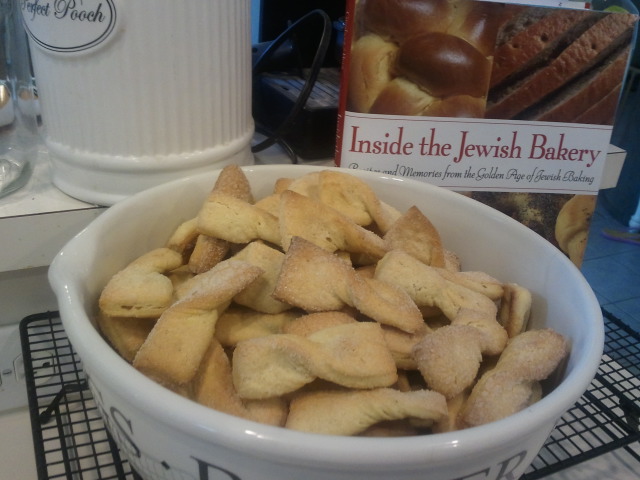 and ending with mine...
in Granbury, Texas... the bake was easy and the results are awesomely tasty.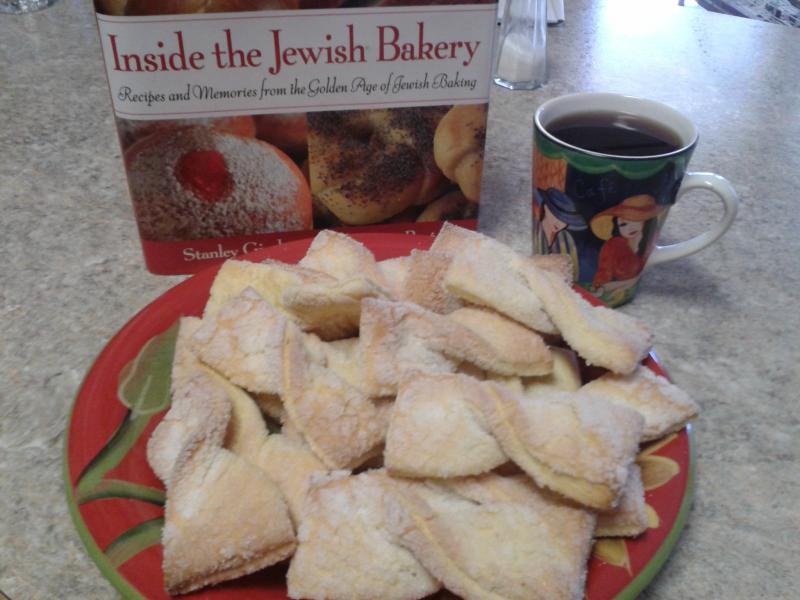 I added to that plate after the picture taking. Looks like a mountain of sweetness.
All in all, a great bake.  Barb says there is a "Stella D'Oro" Italian cookie that tastes just like these... therefore it must be good.
We had our usual good time together and are joining ya'll next week for Yeast Raised Donuts in honor of Chanukah tradition... page 168-70... looking foward to getting together  over coffee with my sisters...  and anyone who wants to drop in.
Happy Baking,
Diane, Helen and Barbra
(the 3 gmas)