November 20, 2012 - 12:17pm
Thanks goes out to John01473bwho found the errors the formula spreadsheet and the one for Poolish Stuffing Bread too.  Nice catching John!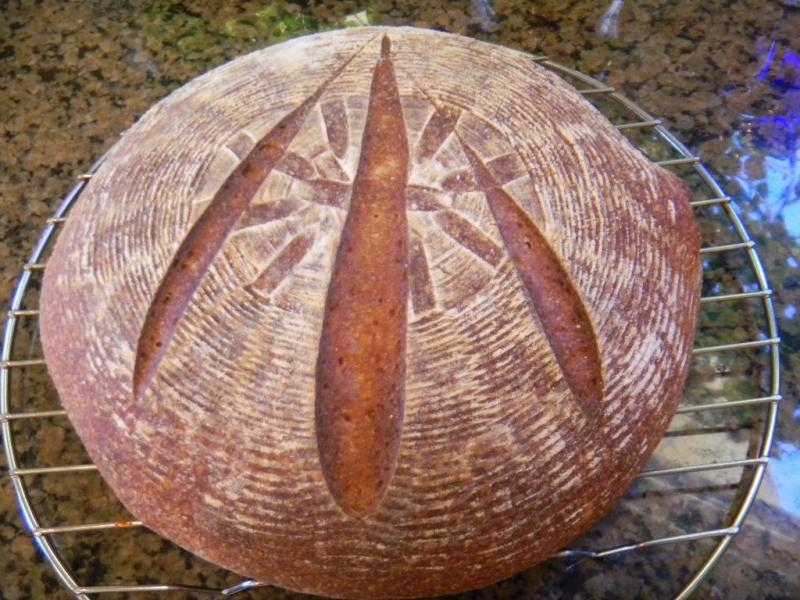 Originally we were going to make some soup bowls for the squash soup our daughter requested when she comes home today from college.  But, we just wouldn't eat that much bread at one time and it would go to waste once it got soggy.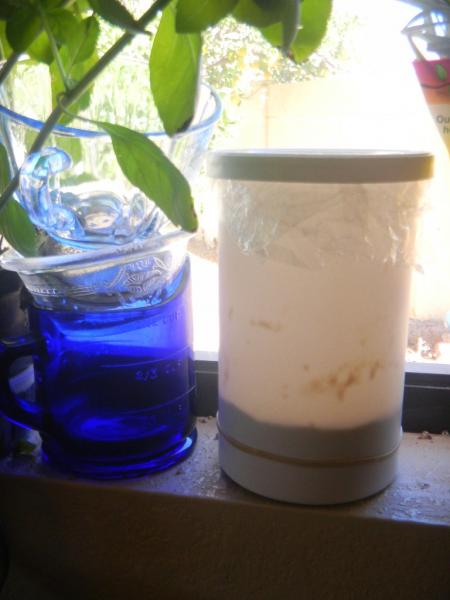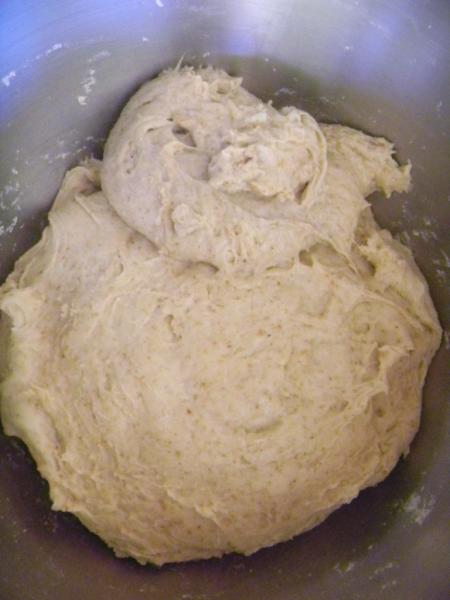 So we decided to make some whitish SD bread that we can use to make Thanksgiving stuffing for the really big chicken we plan to have for dinner on Thursday.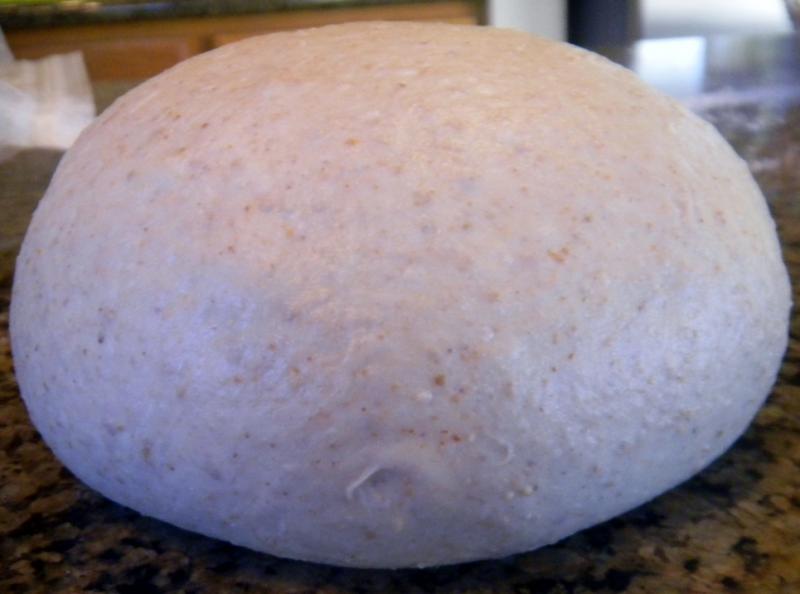 The whole grains were rye, spelt and whole wheat and the toasted bits, which we like very much, were inspired by Toady Tom's.  These were a combination of the extraction from some white whole wheat we sifted out in a moment of insanity, some wheat germ and some oat bran.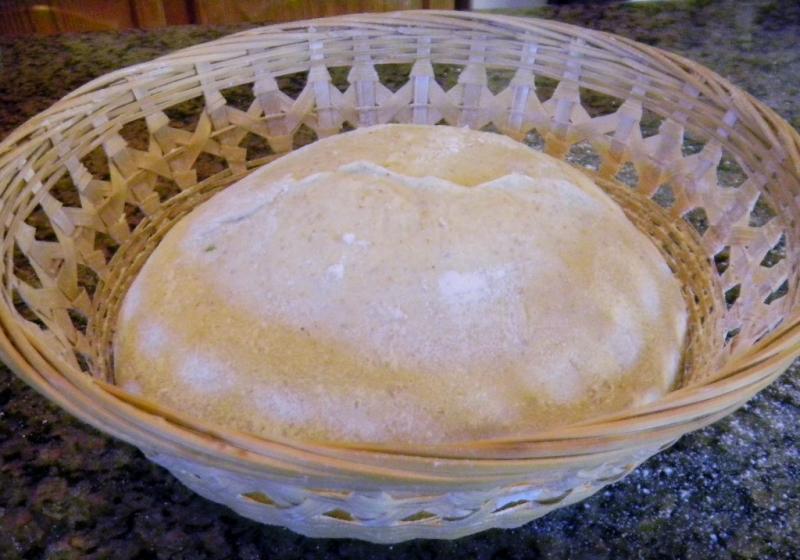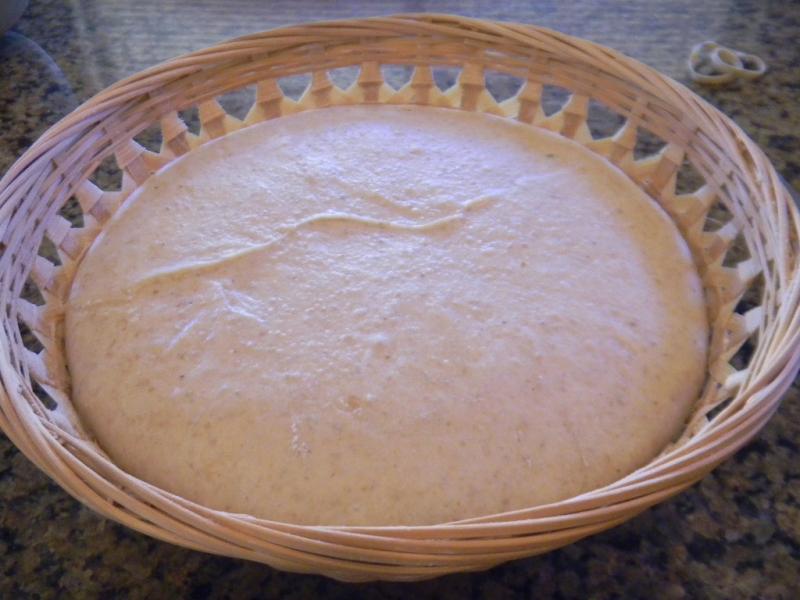 The levain was built from 1 g of rye sour and Desem starter that was allowed to double over 12 hours.  The only weird thing we did for this bake was to use toasted coconut juice for the liquid in the dough.  It has 14 g of sugar in it according to the label but we ate the toasted coconut part and just used the juice.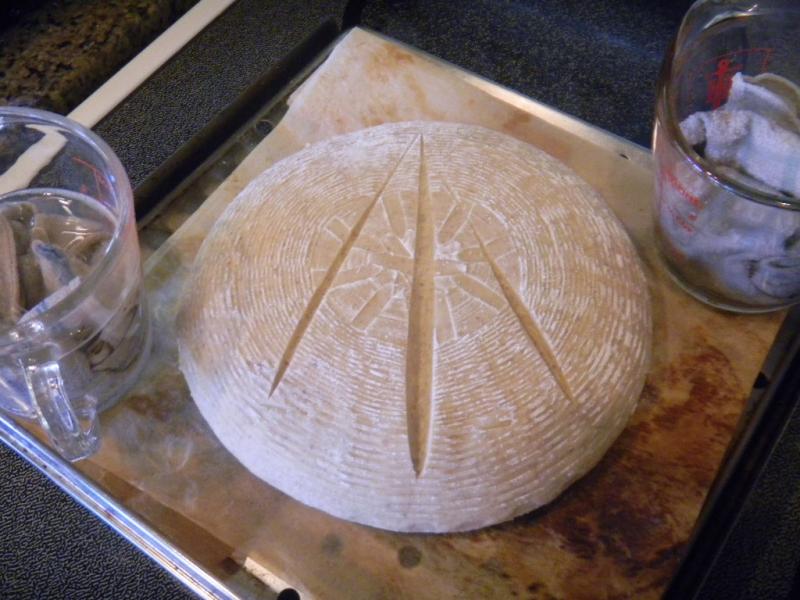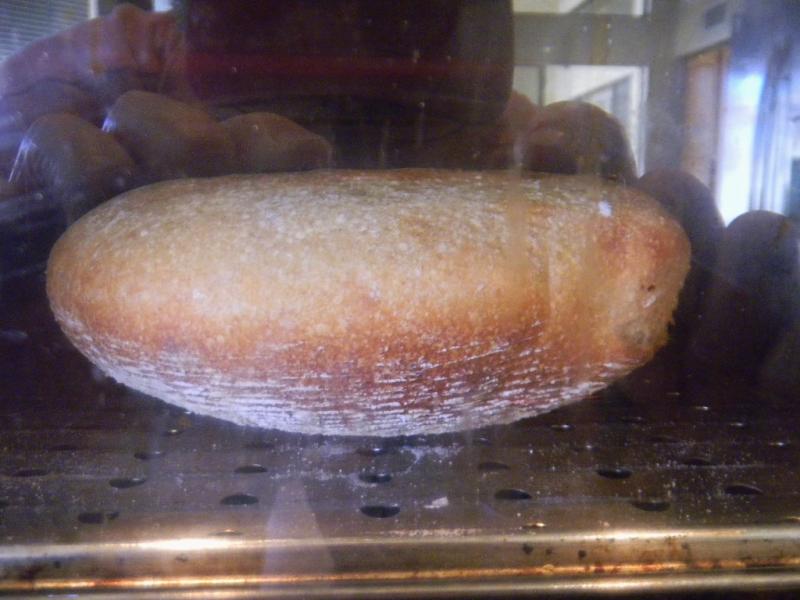 Since our standard dressing has everything in it but the kitchen sink, a surprise to many of you I'm sure and goes against our Spartan outlook, we though a sweet coconut bread would go well with the dried fruits in the stuffing mix.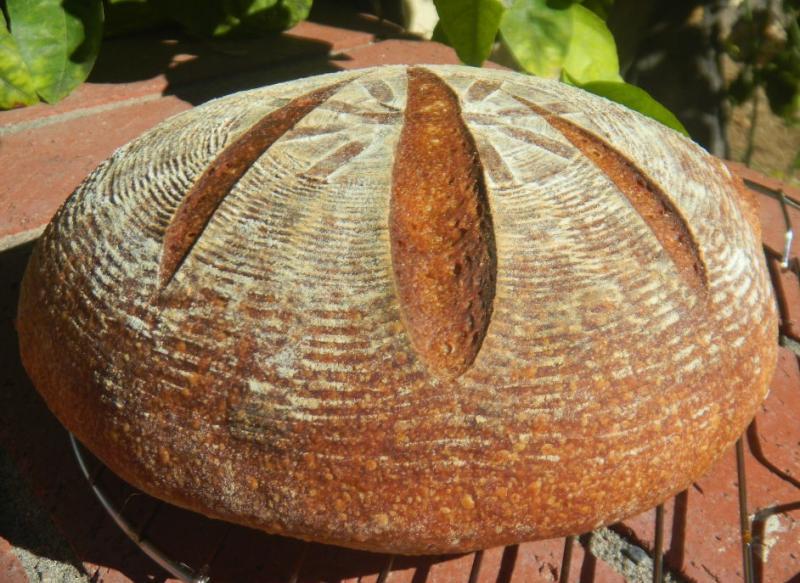 This bread has followed our recent trend of long slow levain build at room temperature using 1 g of starter.  A 2 hour autolyse the with the dough flours, liquid and salt is included before a quick mix of autolyse and levain with a spoon, 10 minutes of French slap and folds followed by 3 sets of S&F's on 30 minute intervals.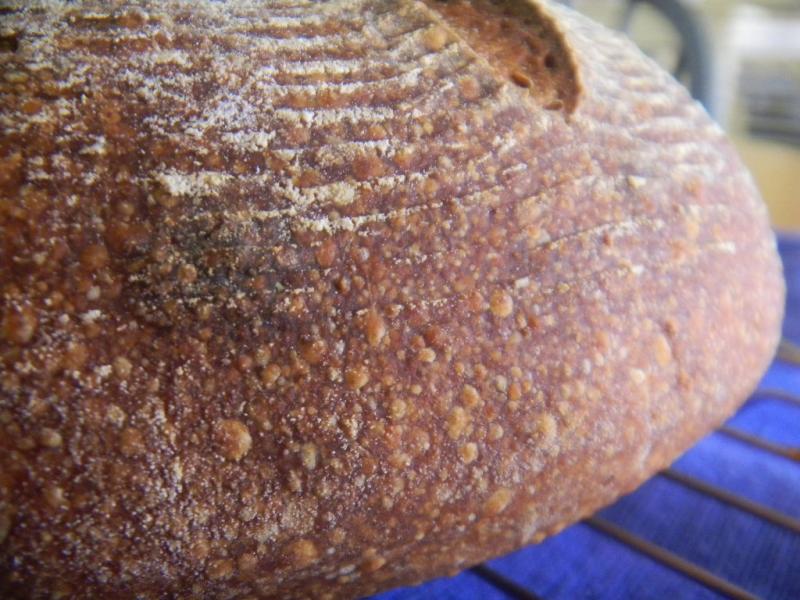 We then shaped the dough into a boule and rice flour basketed the dough for a 90 minute of proofing / ferment at room temperature in a nearly new trash can liner before 12 hours of cold ferment in the 36 F fridge.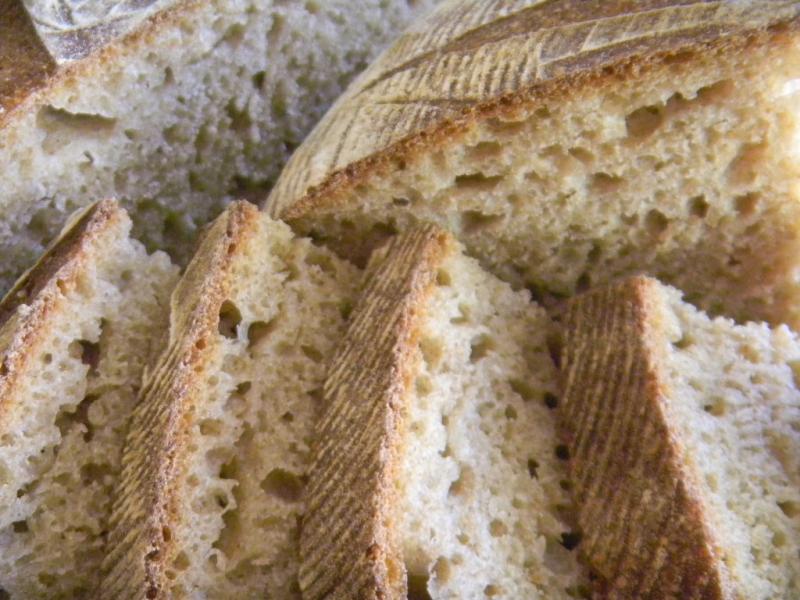 Out of the fridge it came to be allowed to ferment some more at room temperature for 3 hours before being un-molded, slashed with Ian's signature T-Tex moniker and into the 500 F mini oven it went with 2 of Sylvia's steaming Pyrex cups heated in the microwave.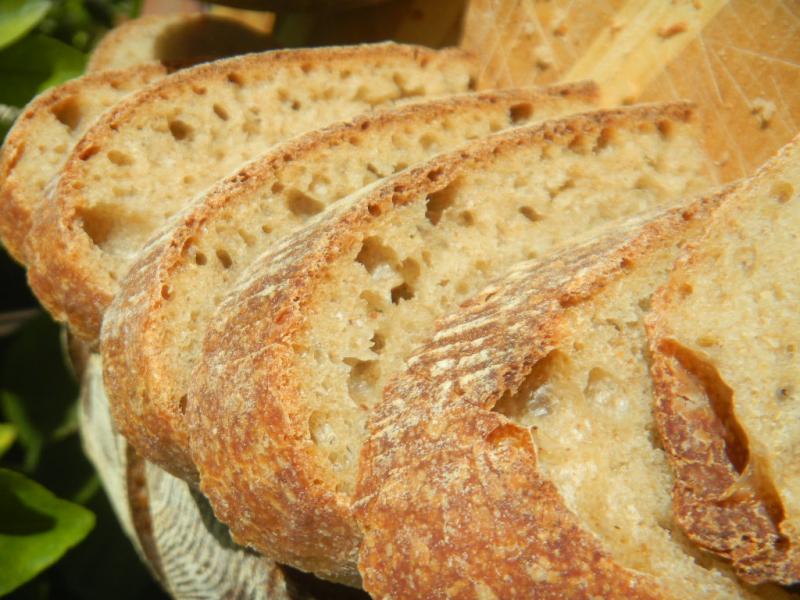 After 2minutes we turned the temperature down to 450 F and continued to steam for 12 minutes total.  The boule sprang and blistered nicely as the mini + steam is prone to put on bread.  We then removed the steaming cups and  baked at 425 F, convection this time, for 15 minutes turning the boule 120 degrees every 5minutes.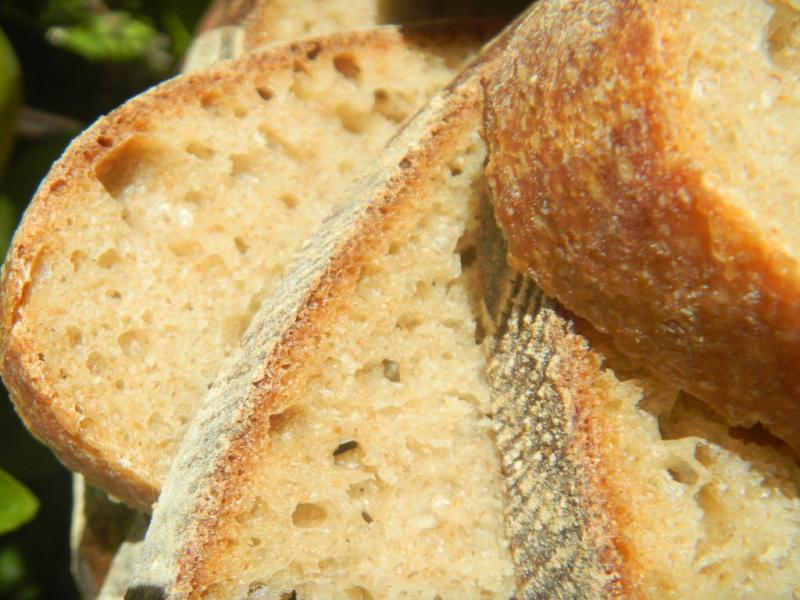 5 minutes after the steam came out, we turned the boule over on its top for 5 minutes to make sure the bottom got nicely browned too.  At a total baking time of 27 minutes, the internal temperature hit 205 F.  We shut down the heat, left the door ajar and the boule in the mini to crisp the crust a little further.  After 10 minutes we took the bread out to cool on a cooling rack.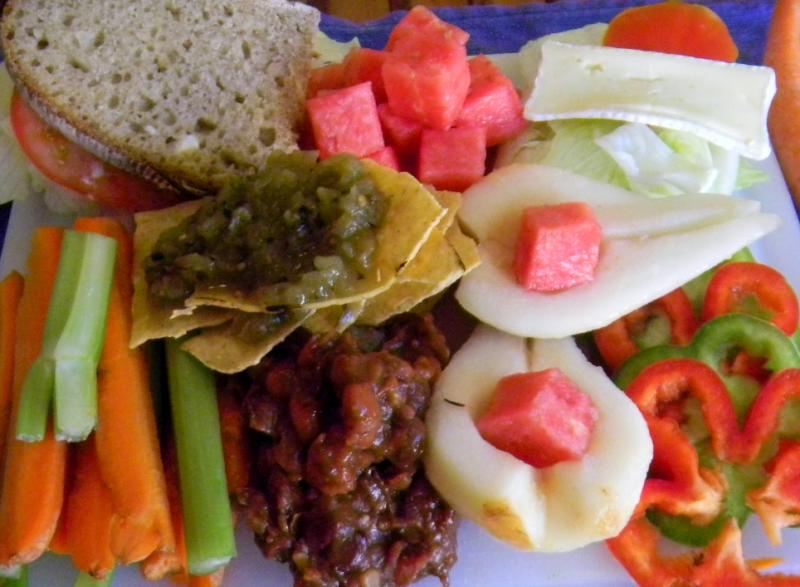 It sure smells good but we will let it rest before cutting it open and see what it looks like.  Its cu now and we have the nice open crumb we get with this process.  Nice and glossy crumb that is moist and flecked with toasted bits.  It tastes delicious too.  A very nice bread that when combined with some poolish white and somce SD dark should make for a nice stuffing with variety and color - just like the lunches we like..
Formula
| | | |
| --- | --- | --- |
| SD Starter | Build 1 | % |
| SD Desem & Rye Sour | 1 | 0.20% |
| Dark Rye | 10 | 2.51% |
| AP | 50 | 12.56% |
| Toated Bits | 10 | 2.51% |
| Spelt | 10 | 2.51% |
| Whole Wheat | 10 | 2.51% |
| Water | 70 | 17.59% |
| Total Starter | 161 | 40.45% |
|   |   |   |
| Starter Totals |   |   |
| Hydration | 77.70% |   |
| Levain % of Total | 19.26% |   |
|   |   |   |
| Dough Flour |   | % |
| Bread Flour | 170 | 42.71% |
| Whole Spelt | 16 | 4.02% |
| Dark Rye | 16 | 4.02% |
| White Whole Wheat | 16 | 4.02% |
| Toasted Bits | 10 | 2.51% |
| AP | 170 | 42.71% |
| Dough Flour | 398 | 100.00% |
|  Salt |  8 | 2.01%  |
| T. Coconut Juice & Water 70 | 268 | 67.34% |
| Dough Hydration | 67.34% |   |
|   |   |   |
| Total Flour | 488.6 |   |
| T. Coconut Juice & Water 70 | 338.4 |   |
| T. Dough Hydration | 69.26 |   |
| Whole Grain % | 20.57% |   |
|   |   |   |
| Hydration w/ Adds | 68.98% |   |
| Total Weight | 837 |   |
|   |   |   |
| Add - Ins |   | % |
| Red Multi-grain Malt | 1 | 0.25% |
| White Multi-grain Malt | 1 | 0.25% |
| Total | 2 | 0.50% |