November 14, 2012 - 4:07pm
This So Not Stollen is based on a modification to a real Dresden Christmas Stollen recipe that was posted by nellapower here: Refer to it for most of the method with a few exceptions below.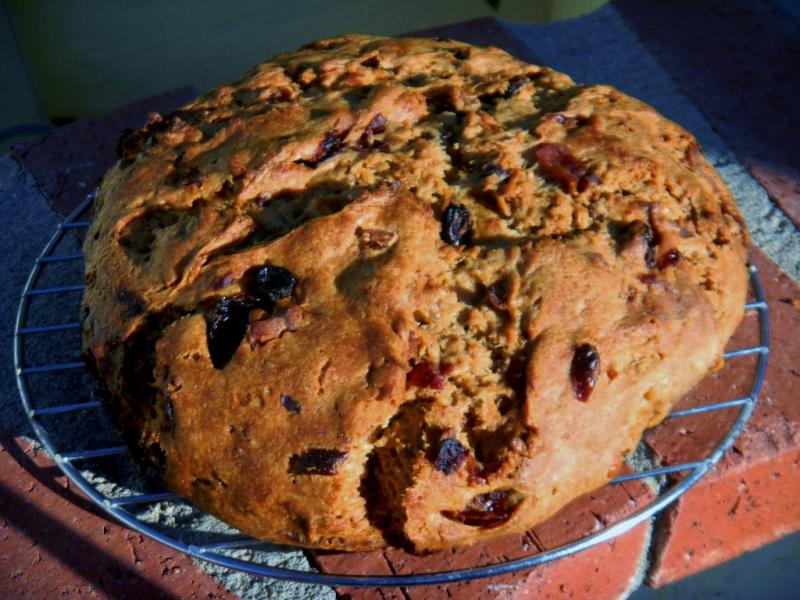 http://www.thefreshloaf.com/node/25407/dresden-christmas-stollen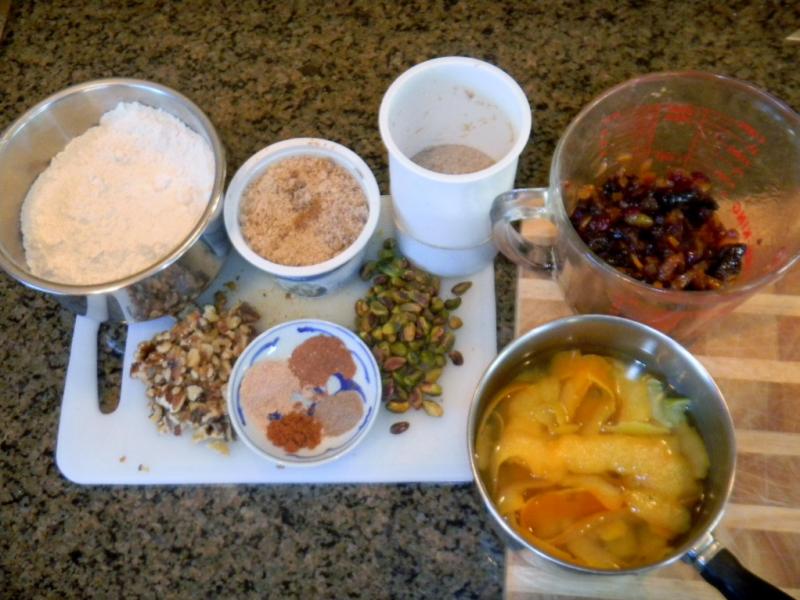 I just figured that if you replaced the commercial yeast with SD it would be SD Stollen and if you replaced some of the white flour with other grains..... it would be SD Multi-grain Stollen? But others might not think so.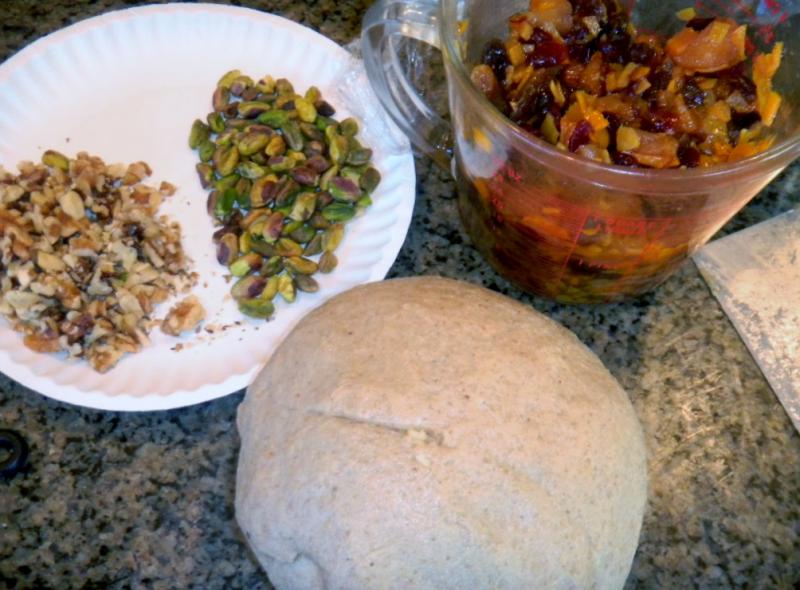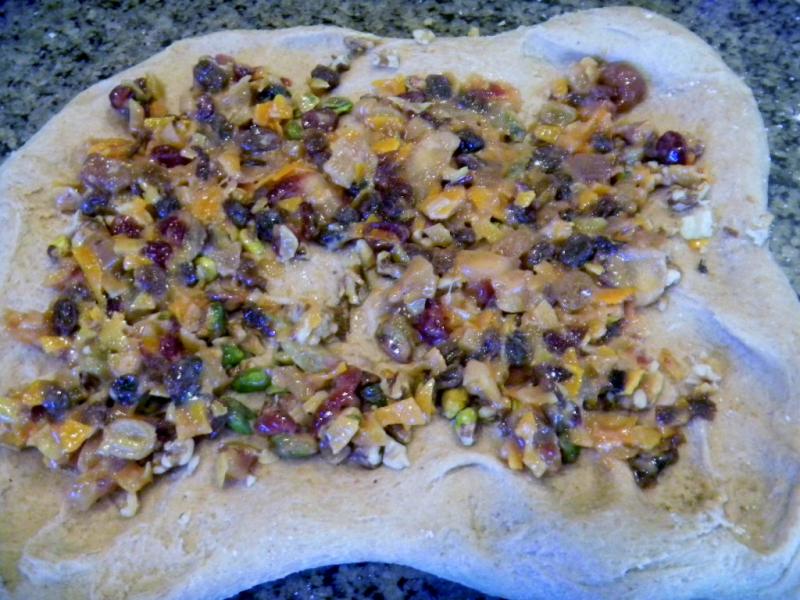 I'd be surprised there isn't a SD multi-grain stollen out there somewhere since just about everything in the bread world has already been done by some baker like nellapower already. But it might be called something else like Sourdough Multi-grain Dried Fruit Bread.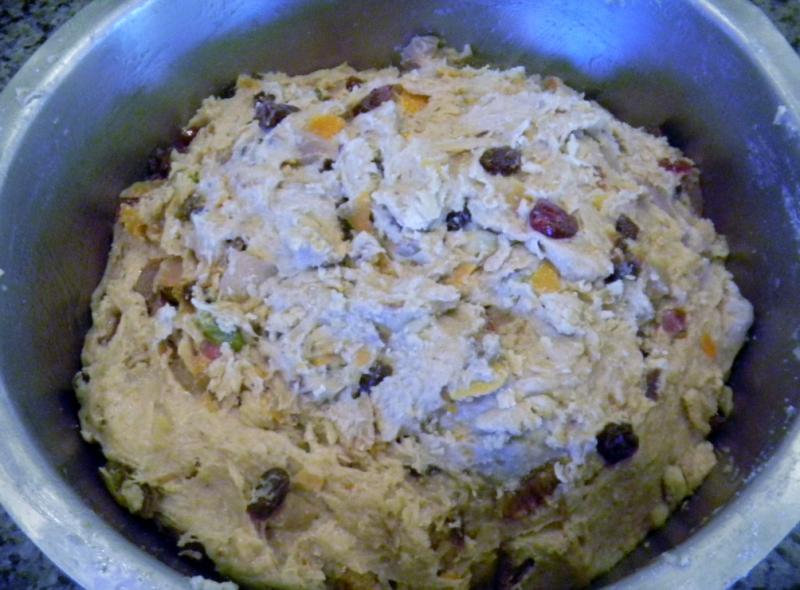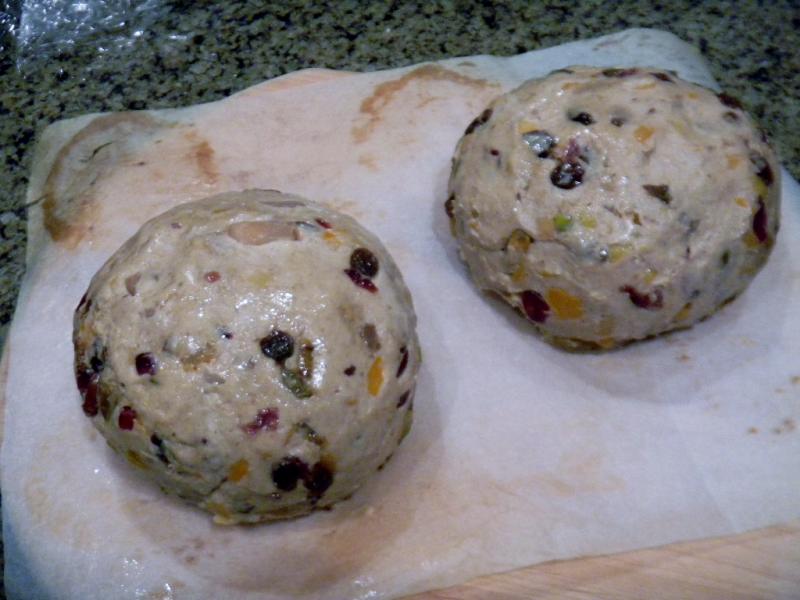 Of course that is not all my apprentice did to this recipe either. She is diabolical with her changes and modifications – and can't be stopped when she gets rolling along. She wasn't sure SD alone could lift this lump of multi-grain properly so...... instead of the commercial yeast in the recipe we threw in some YW into the SD levain to give it an uplifting boost.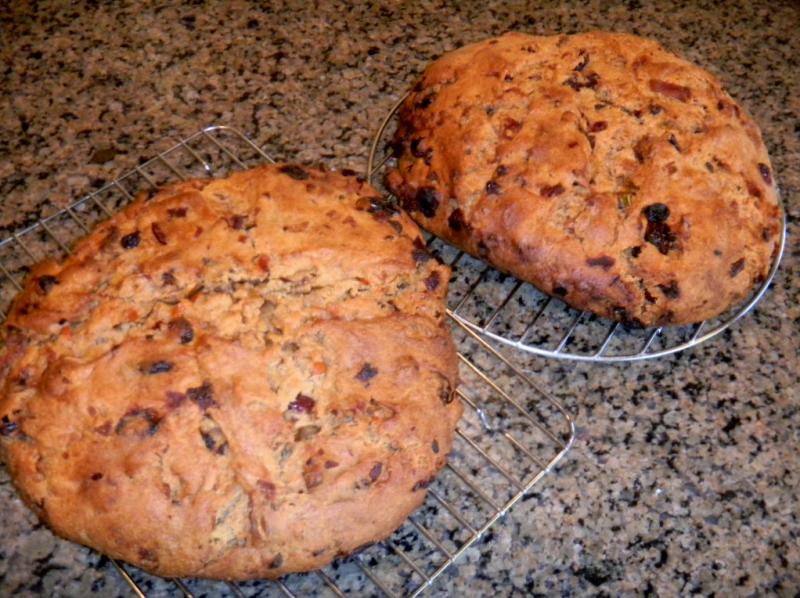 We used a 24 hour 1% starter counter top levian build with all of the whole grains (30%) in the levain. I think long slow levain builds with whole grains enhance the flavor and sour of the bread. We used home ground spelt, rye, kamut and some farina for fun. We made our own citrus peels by taking off the skin only with a XOX veggie peeler and boiled them 3 times before drying them and coating them in home made vanilla sugar.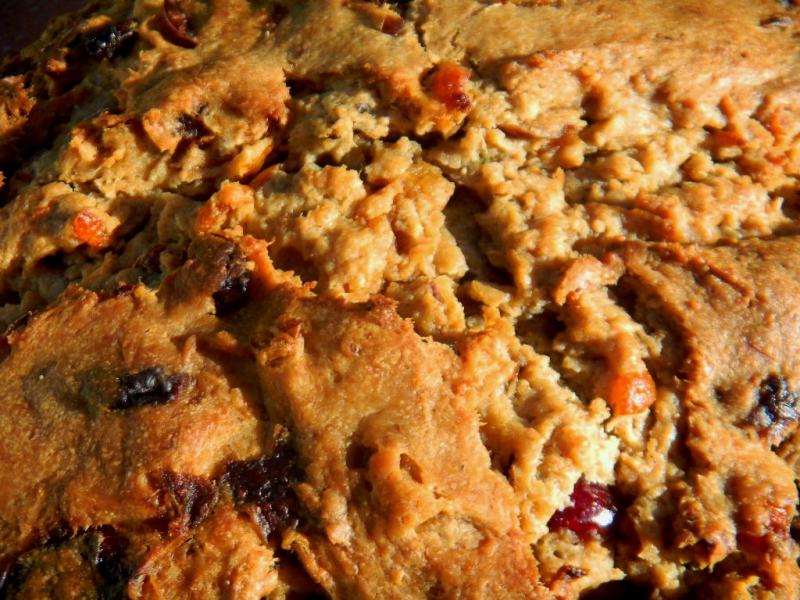 We upped the alcohol some by adding some home made limoncello and arancello to enhance the orange and lemon peel and also used the traditional dark rum and amaretto too - in total about 50% more proportionally so...... no water was required in the fruit soak. The fruit soaked up all the hooch but it was still wet.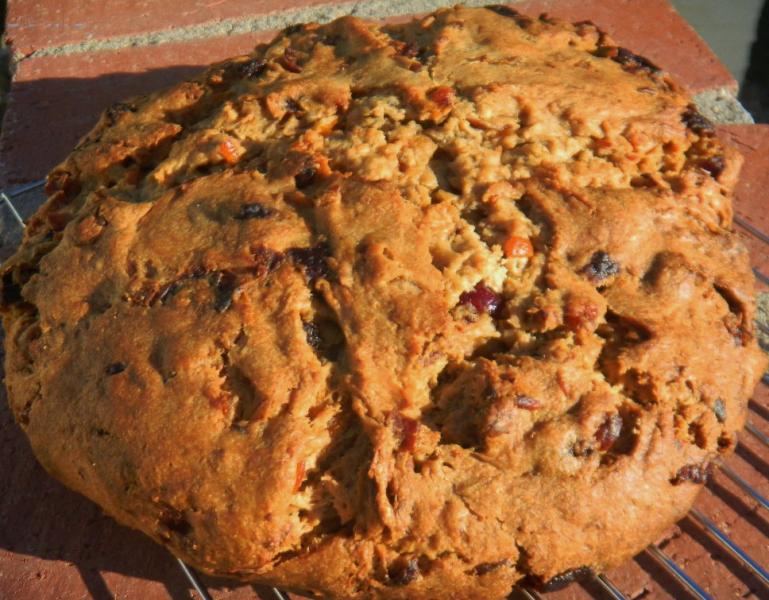 She decided to cut back some of the dried fruits a little and added walnuts and pistachios in their place for a little crunch. She also added a large amount of YW marinated apple and cherry pieces used to feed the YW (that we had frozen previously) to get closer to the original recipe fruit amounts. We found them hanging out in the freezer door doing nothing but talking up precious Holiday freezer space – so in they went..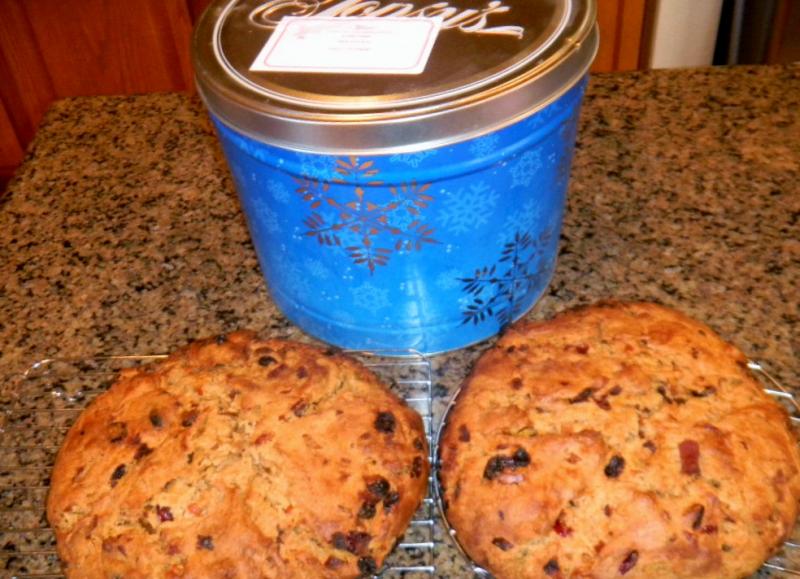 To cut some of the fat, not that it reduces it much with all the butter and lard in this recipe, we replaced some of the cream with Mexican Media Creama. We really like the flavor of it in flans and thought it would work well here too. She decided to replace some of the white sugar with dark brown sugar hoping it would pair better with the dark rum which is still made from molasses if you buy the good stuff - but this dark rum wasn't good enough for that.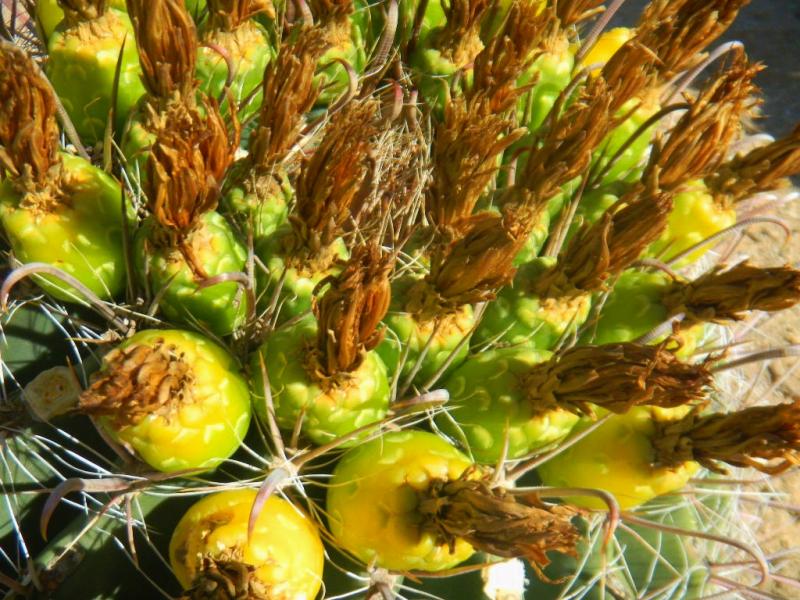 We added some nutmeg to the spice list too thinking a little more spice would go well with the extra liquors. We forgot to add the ground almonds to the fruit to sop of some of its wetness and put it into the dough flour by mistake. So, we added 125 g or bench flour when we added the fruits to keep the overall hydration closer to the original. We ended up using 50 g more hooch than we should have according to the recipe.
We were basically cutting this recipe in half and the kneading would have been easier with half a lump but, also we changed the methods slightly by cutting in all the fat into the flours before adding the 2 creams. The creams were supposed to be part of the levains but, with theYW in the levain, we used water there instead.
This made the kneading easy since we could do 15 minutes of slap and folds before adding in the fruits and nuts and the 125 g of bench flour. The dough tightened itself back up as we folded the add ins into the dough. This method is much closer to short crust pasty and stollen is much closer to short crust pasty than it is to bread if you ask me.
We retarded the bulk dough in the fridge overnight after allowing it to proof on the counter for 2 hours. We shaped the dough right after coming out of the fridge and allowed it to proof for 8 more hours on the counter before baking.
We made the dough into 2 boules because they needed to fit in the round tin my apprentice found in the garage. My apprentice thinks she is related no only to Emperess Ying but also to Rin Tin Tin. So finding one was easier for her than it would have been for me.
These Not So Stollen will be wrapped in cotton cloth and placed for 6 weeks in a beautiful blue holiday tin with silver snowflakes. It held last year's Holiday Topsy's Pop Corn from KCMO and Lucy saved it for a reason like this.. The outside temperatures at night have finally gone into the 40's and the daytime temps are in the mid 70's so we hope that will do for the stollen siesta.
We baked it for 1 ½ hours at 350 F and turned off the oven when the stolen hot 203 F. We didn't know what temperature it was supposed to be in the inside and we had to cover the Not So Stollen at the 50 minute mark so it wouldn't get too brown. They spread rather than sprang but they will still fit in the tin, yea!! This Not SO Stollen looks and smells terrific and not being able to eat it for 6 weeks…… should be illegal !!
Once again, we are getting pretty far away from the nellapower's original recipe for this Modified Dresden Christmas Stollen even though they are still quite similar in concept except for these minor changes :-) I do plan on storing it for 6 weeks wrapped in cotton like a stollen, even though thsi probably isnlt one. The Not So Stollen is the perfect name for this different, if not unusual attempt to make a stollen of some 3rd kind.
Thanks to nellapower for posting her original recipe and her help in our making something close to it conceptually.
Formula
Combo Starter

Build 1

%

SD Desem & Rye Sour

2

0.26%

Dark Rye

30

6.00%

AP

20

4.00%

Farina

30

6.00%

Spelt

30

6.00%

Whole Wheat

30

6.00%

Yeast Water

8

1.60%

Water

110

22.00%

Total Starter

260

50.40%

Starter Totals

Hydration

84.14%

Levain % of Total

10.85%

Dough Flour

%

Soft White Wheat

215

43.00%

AP

285

57.00%

Dough Flour

500

100.00%

Media Creama 225 & Cream

232

46.40%

Dough Hydration

46.40%

Total Flour

766.2

Total Water, Crema, Cream

350.8

T. Dough Hydration

45.78%

Whole Grain %

25.45%

Hydration w/ Adds

52.04%

Total Weight

2,396

Add - Ins

%

Lemon Peel

35

4.00%

Orange Peel

85

14.00%

Pistachios

50

10.00%

Walnuts

50

10.00%

Butter

250

50.00%

Ground Almonds

100

20.00%

Sugar 50, D. Brown Sugar 25

75

15.00%

Red Multi-grain Malt

2

0.40%

White Multi-grain Malt

2

0.40%

YW Apple and Cherries

150

30.00%

Prunes

50

10.00%

Cranberry

50

10.00%

Apricot

50

10.00%

Raisins & Sultanas

100

20.00%

Total

1019

203.80%

1/2 tsp Cinnamon

1/2 tsp Cardamon

1/2 tsp Nutmeg

1/2 tsp Mace

Dark Rum - 50g

Amaretto - 50 g

Limoncello - 25 g

Arancello - 25 g

Bench AP Flour -125 g

( B. Flour included in Total Flour and for Hydration Total)