ITJB Round 2 Week 12 - Salt Sticks and Poppy Horns, pg. 116
We 3 sisters baked together again on Saturday the 14th.. We had never made Salt Sticks or Poppy Horns... but are great fans of the Vienna bread doughs.  We all mixed it up baking together. Helen (gmabaking2), made the whole dough into nice large salt sticks and poppy horns as instructed in ITJB. I (gmagmabaking2) made one loaf of Vienna Bread and one dozen small horns and sticks. Barb (gmabaking), made the dough into hotdog buns, hamburger buns, and the sticks and horns.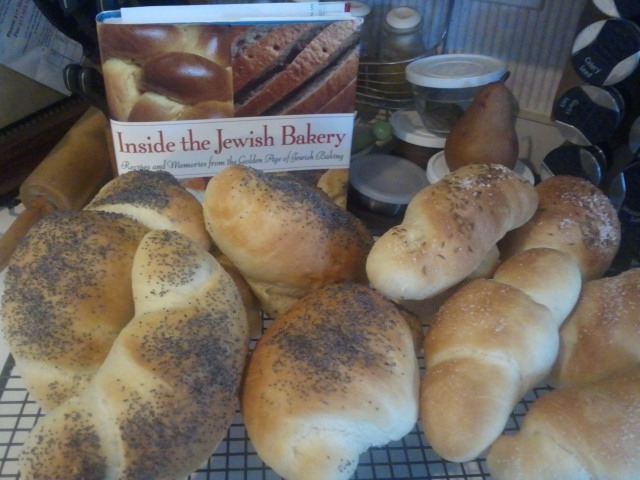 Don't those look lovely!  Helen said one was destined to be a tuna sandwich, saved one for later and divided the rest between two very happy daughters.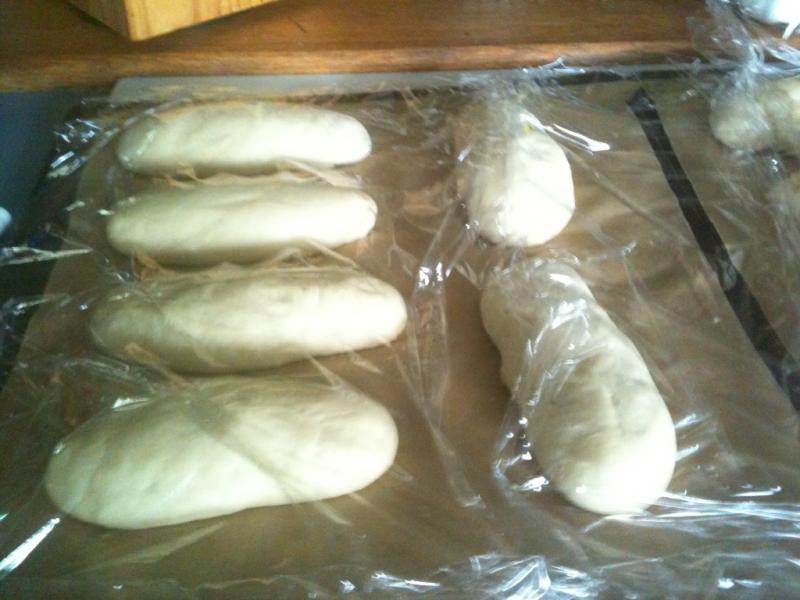 These are Barb's hot dog buns rising!
Here is the finished shot!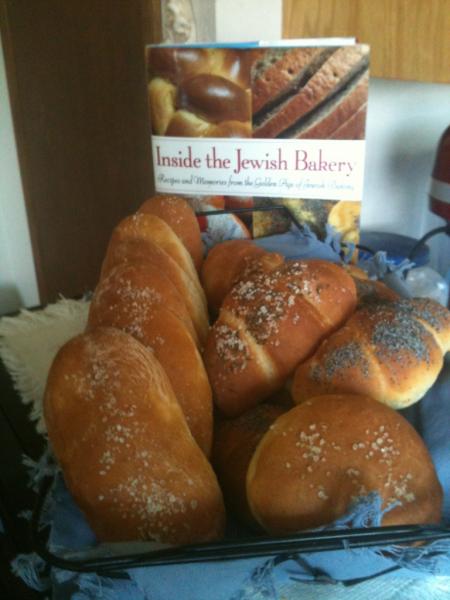 these next two finish up the baking shots for this bake... my combination of horns, sticks, and loaf! 
and that is all there is for this bake....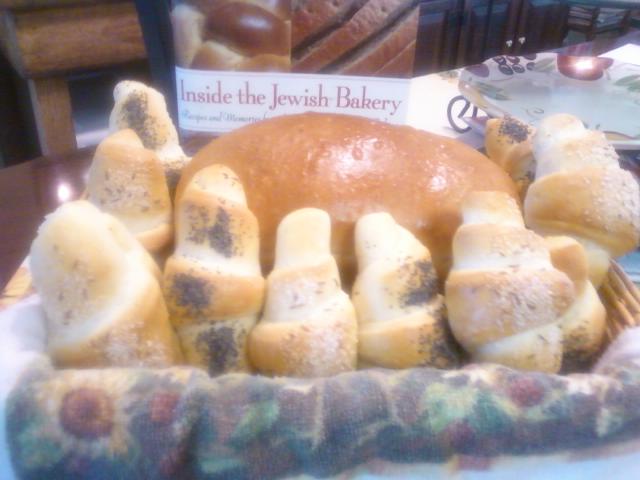 See you next week for Wonder Cake... we have been waiting all semester for Wonder Cake!!! Can't wait to see what selections ya'll come up with for the next round of this challenge!  We are having so much fun baking together, during the break between semesters we will be on our own - together -  and successes and failures  may be posted around TFL somewhere ;-)
Great baking to one and all.
Diane