Two weeks ago I was in Singapore in a PD trip with my Faculty. As a side trip 4 of us went to Malacca for the day. We ate the most delicious 5-star Malaysian Rijst tafel I have tasted in years. It was just amazing. While looking around the hotel lobby we found the Hotel Equatorial's 'Cafe etc...' with some very well presented ploaves of bread. One if the loaves was called 'Black Carbon Bread' and was silly enough not to buy it as I could never eat it and I hate to waste good food.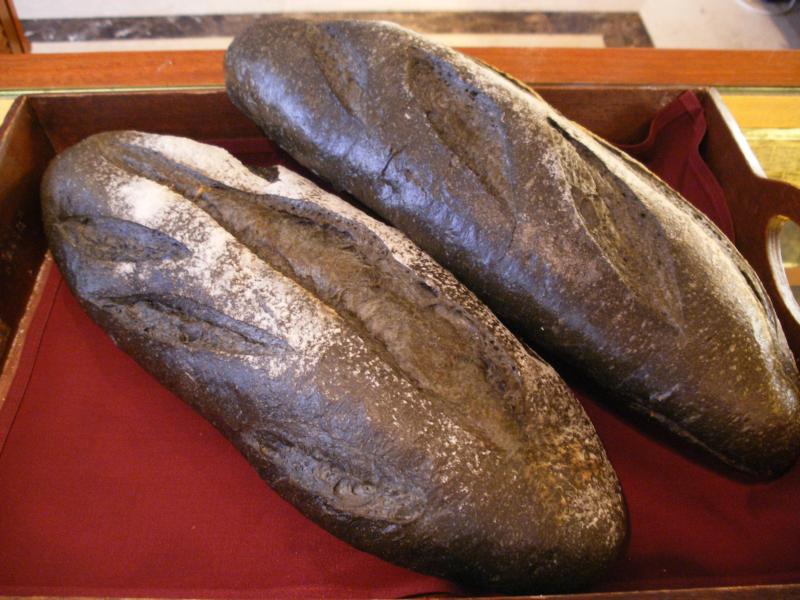 The photo does not quite reflect the black carbon look thwt the real thing actually has, that's how I am sure the loaf  is not burnt.
Can anybody give me some insight as to how this effect would be achieved? I am sure ist's not a Russian bread as the crust really looks like a wheat flour was used. I have seen carbonised bamboo from Hong Kong and suspect that may be the ongredient that would gove this carbonised effect on food.
I'd love to your opinions about this intersting bread.
Should have bought some :o)