Retarded Super-Grain Challah
The retarded loaf came out almost identical to the non retarded one.  It was perhaps a little more sour.  Tasting the non retarded one from yesterday, it is more sour today and about the same sour as the retarded one just out of the oven.  I would guess the retarded boule will be even more sour tomorrow too.  This bread is hard to make but worth it.  I never had a bread that tastes like it, the crust is dark and softens as it cools, the crumb is moist and open, for 40% whole grain bread.  It is one of the best breads I have ever had, much less baked.  it just looks great too with the dark crust and deep yellow crumb.  Here some pix's of the retarded version 5 of  Brachflachen Mehrere Vollkombrot.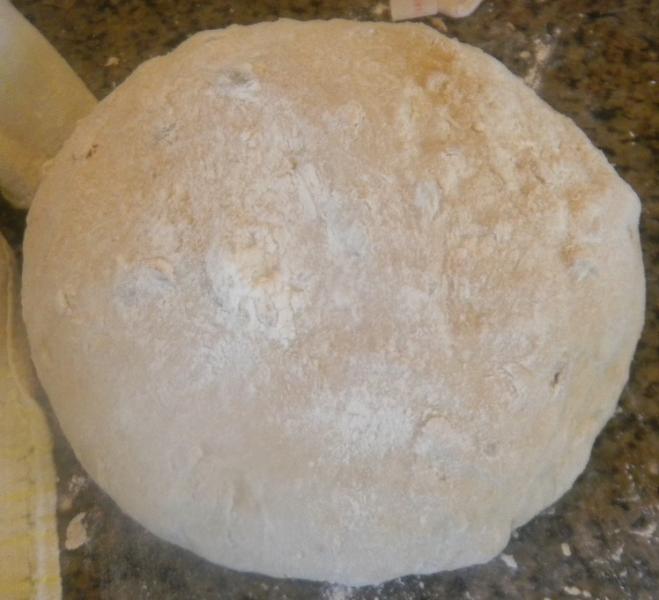 Pre-shaped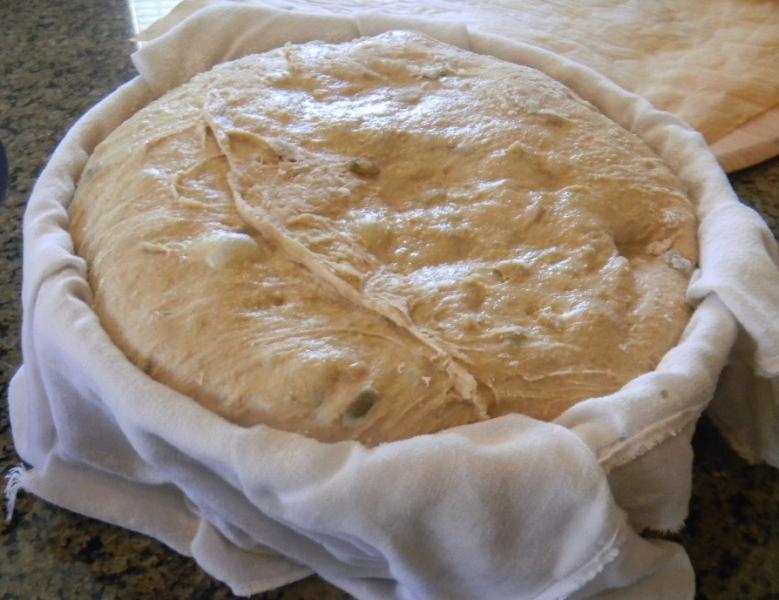 Passes poke test
Slashed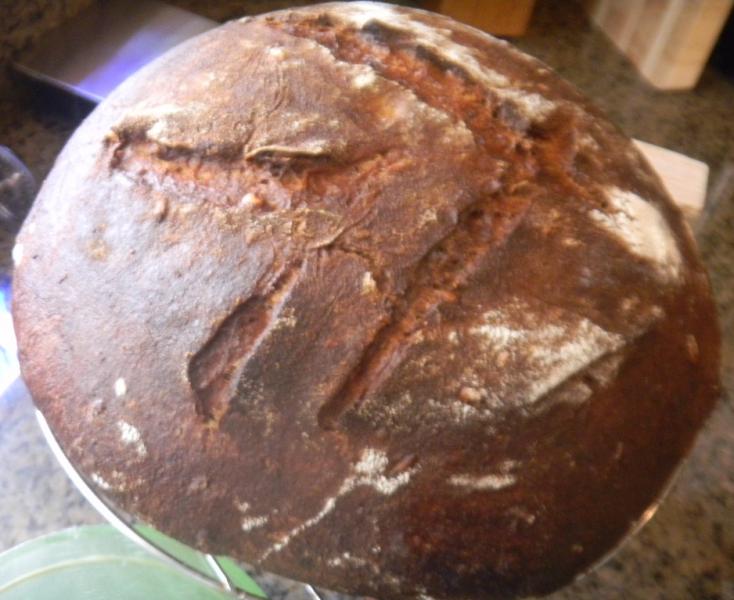 Just out of the oven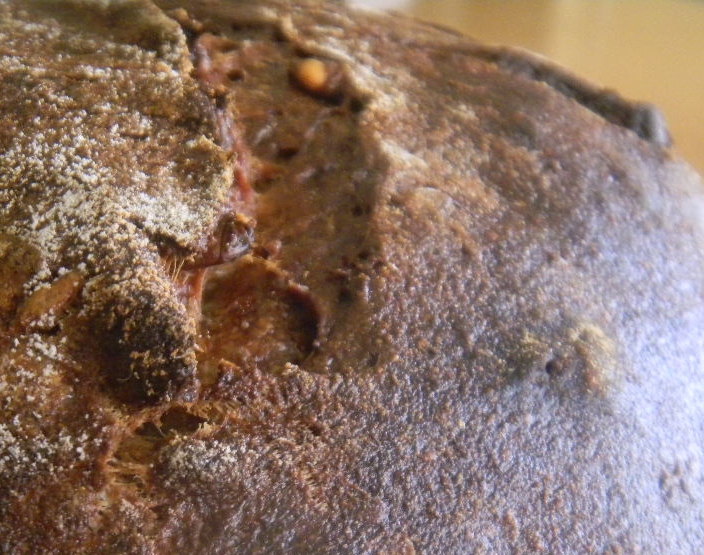 Can you find the hairs?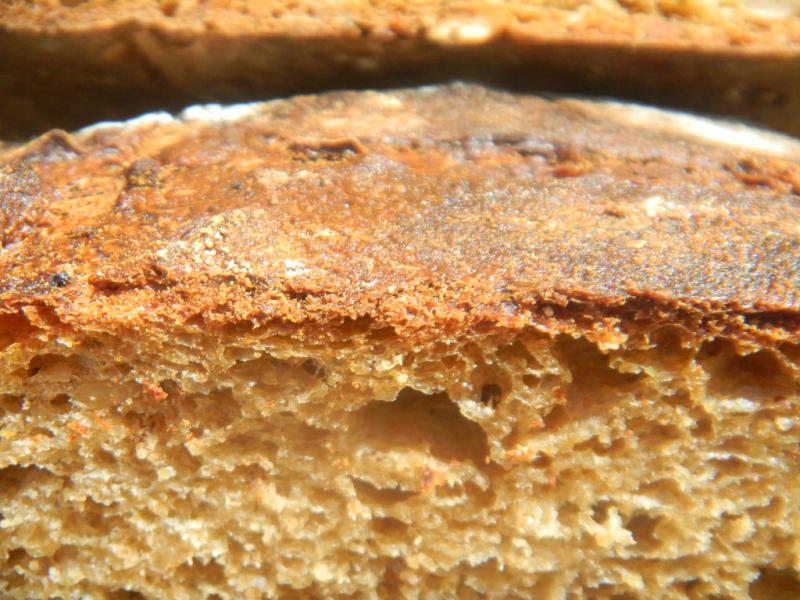 Crumb and crust close up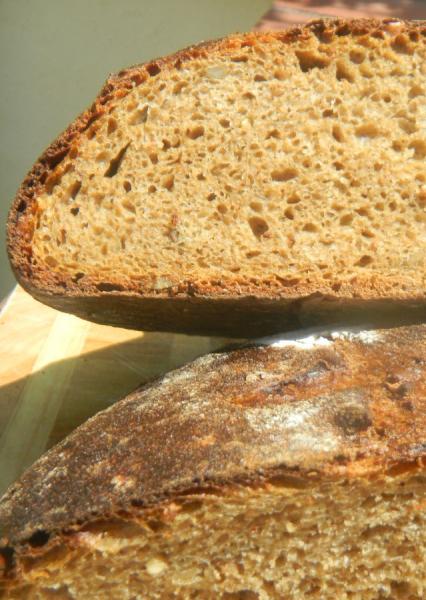 Preparing for a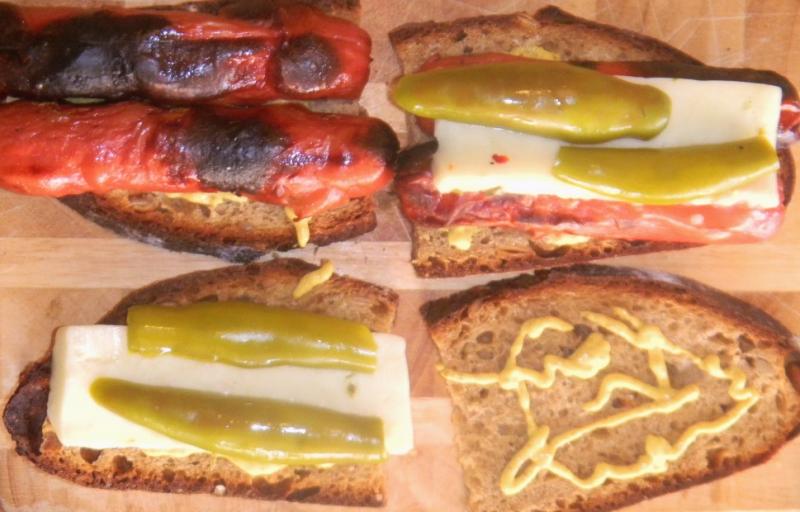 Nice lunch of grilled turkey franks on super-grain challah with cheese, pickled peppers and mustard, pickles, tomatoes,  apples and a home grown salad.