October 31, 2011 - 2:51am
What I've baked lately: baguettes, semolina bread, 80% rye with rye soaker and rye chops
It seems that days and weeks really flies lately and I don't have enough time to write about all the breads I bake. To get upto date, I'll make a resume with the most important breads I've baked in the last days/week:
1. I made semolina bread, in two different days (first it was a 60% semolina + 40% white flour with 67% hydration, next time it was a 70% semolina + 30% white flour and 71% hydration), inspiread by Hamelman's Semolina Bread and Giovanni's bread. I used a stiff levain and I had to add a lot of water to the dough, and I still think it was not enough. But semolina bread is one of my latest revelations, I love it's flavor so much... too bad I have only one bag of semolina left... :(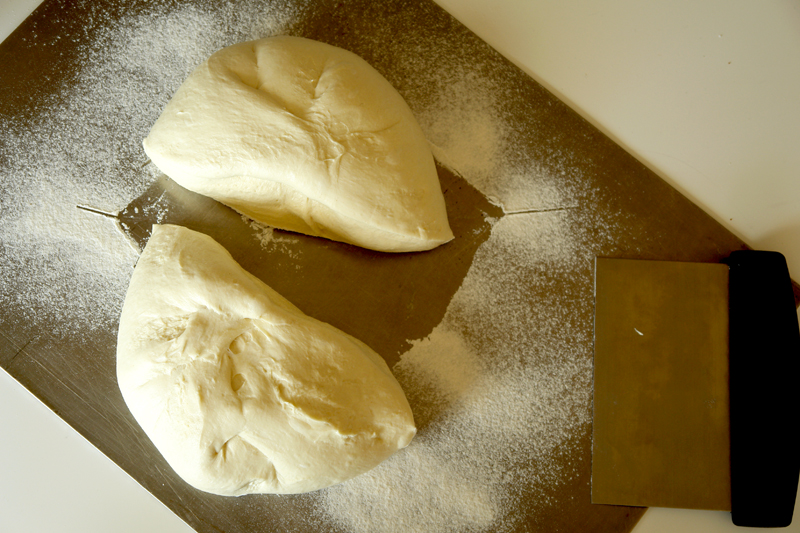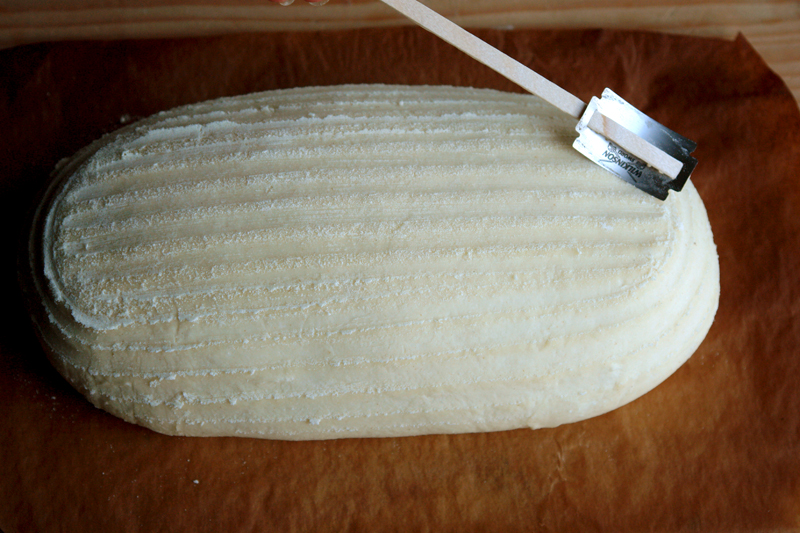 The crumb is yellow, but not as opened as it i in giovanni's bread, yet, it is a very tasty formula. It's elastic and chewy and it's wonderful sweet when toasted.
Here are pictures from the first bread: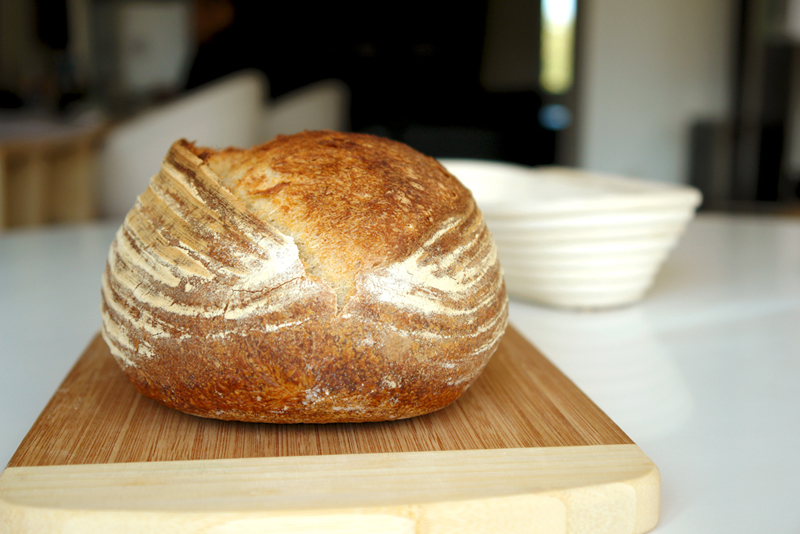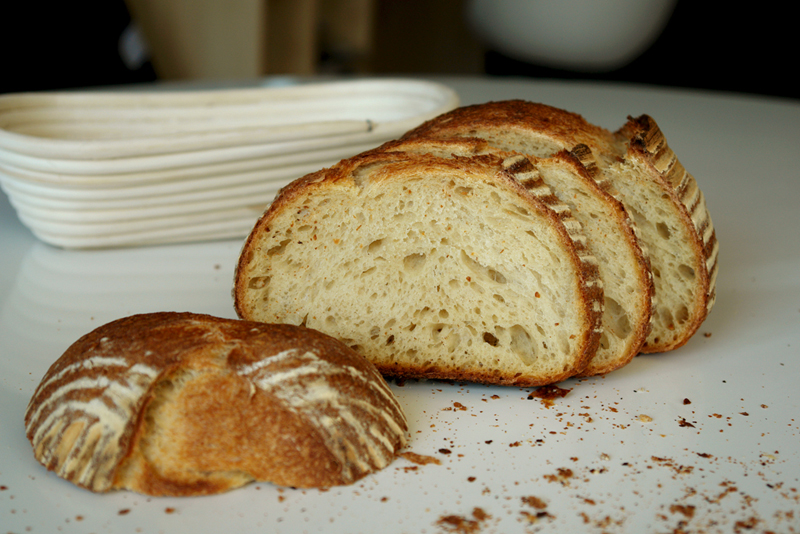 And from the second one: (I dind't realise before how much they resemble, till I put the pictures together)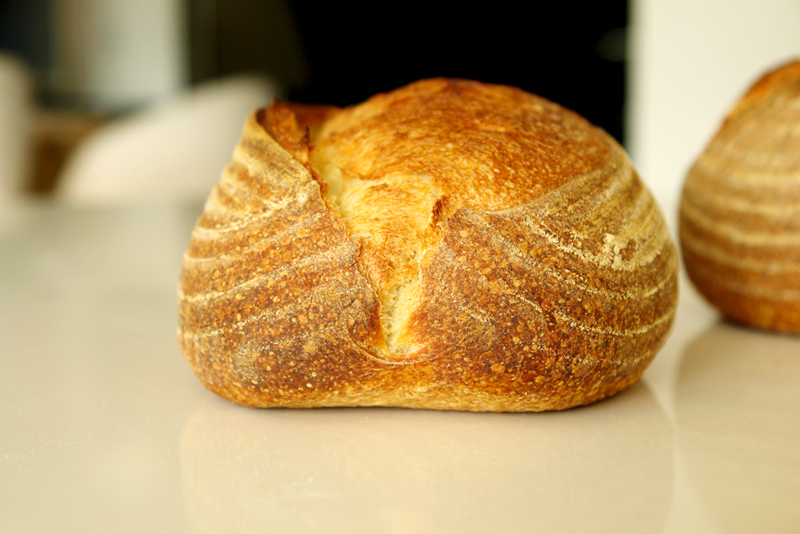 2. I make baguettes again, using the same formula as the last time, reducing the hydration to 71%. Better than the first time, but still a long way from perfection.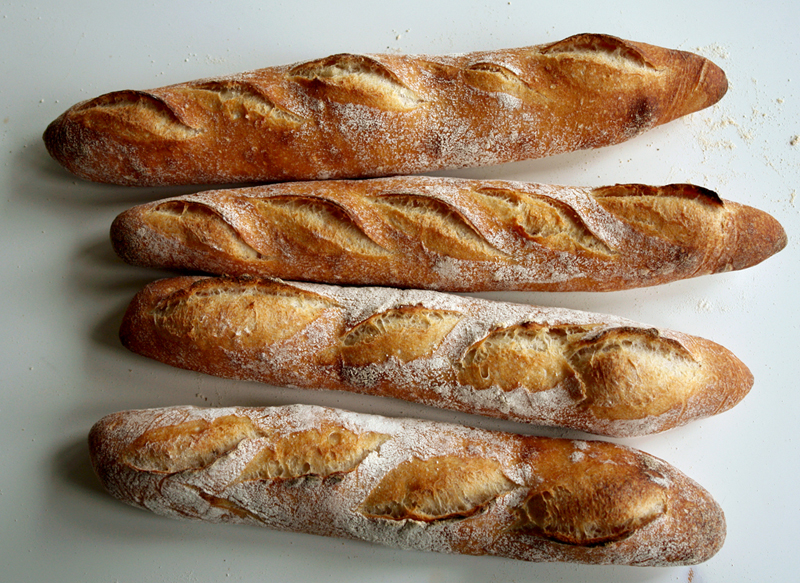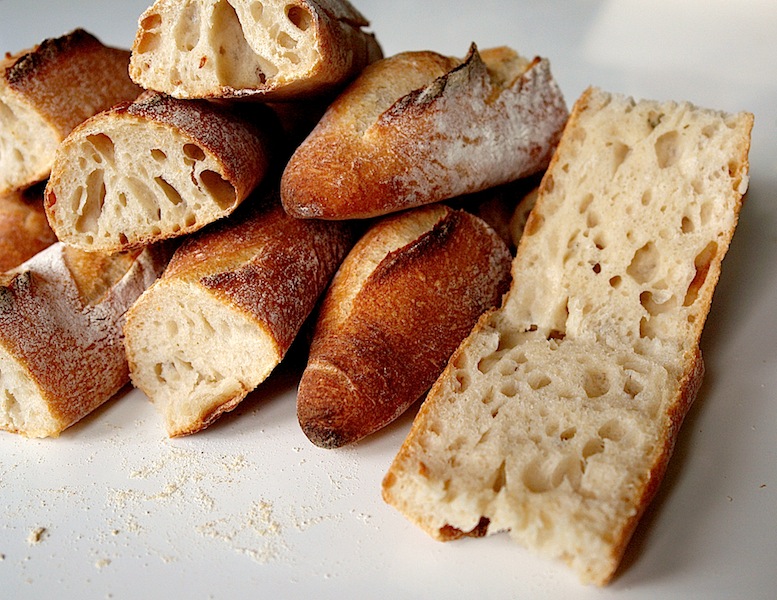 3. I made another rye bread, using a rye soaker and rye chops made from soaked berries, chopped and then soaked again. I started with 90g berries (140g after soaking and draining) and ended with 210g rye chops, soaked and drained.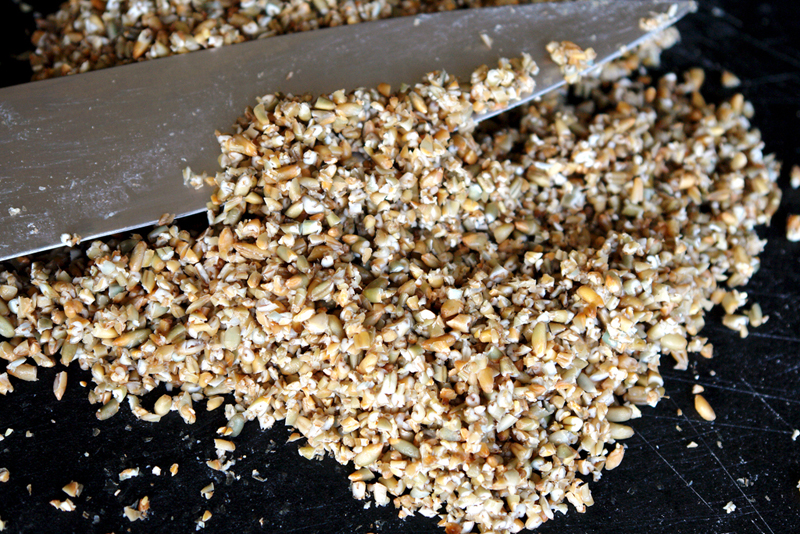 The bread has more volume than the last time, even if the dough got stucked in the banneton in a couple of places and it deflated a bit while I forced it to come out. (mini, I did not cheat while I sliced the bread, no funny angles while cutting it, and I have 8-9 cm max... well it's better than 6 cm from last time:)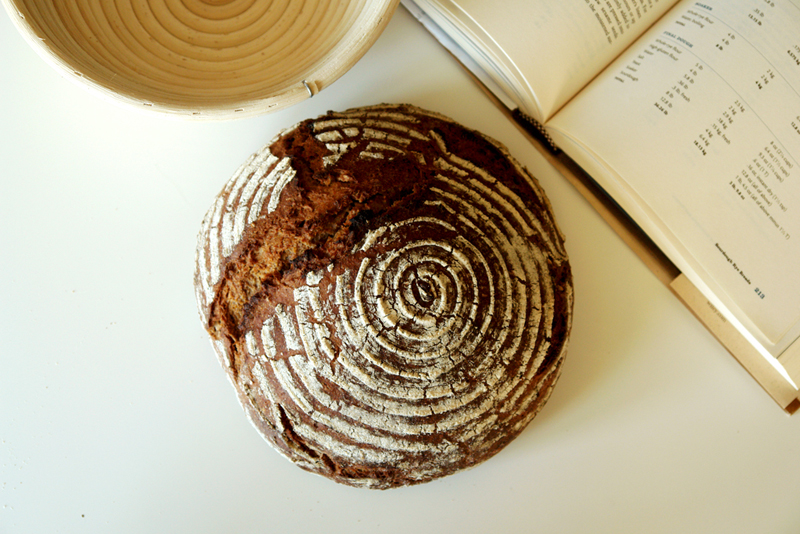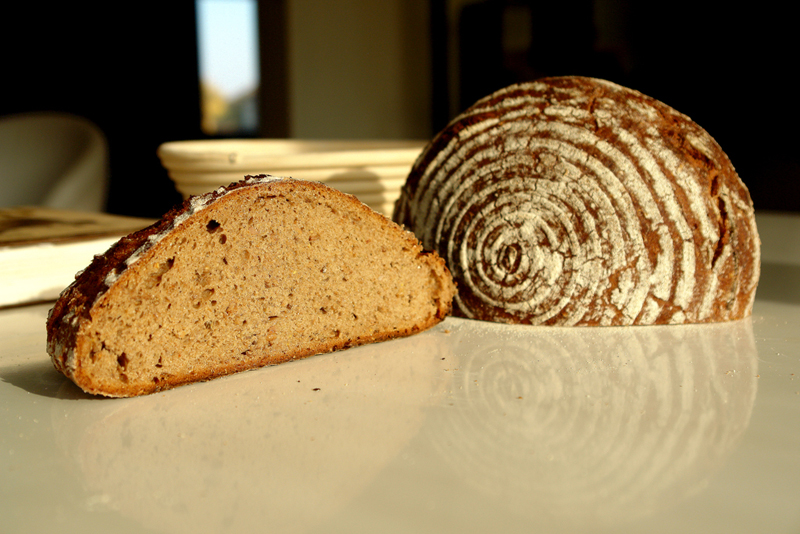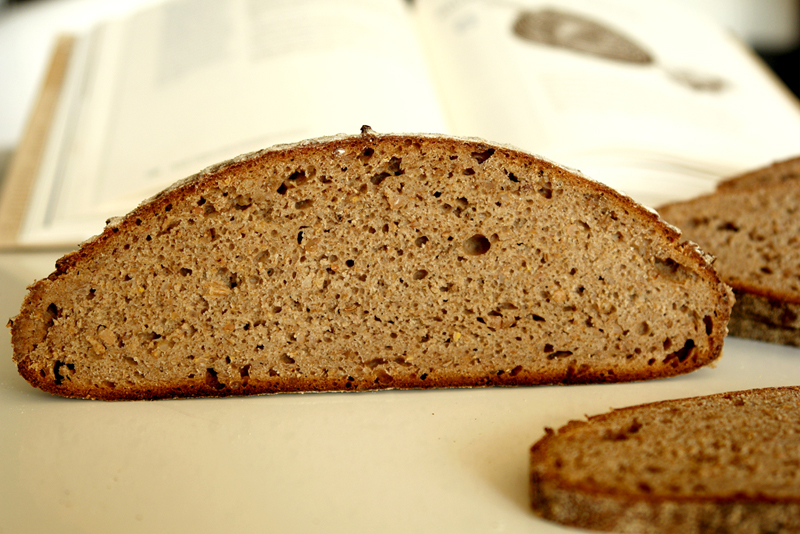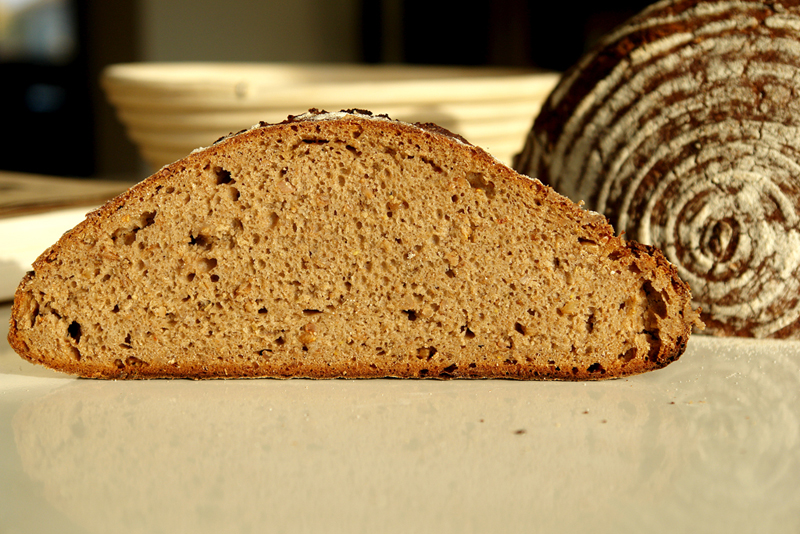 The bigger holes in the crumb are a sign of overproofing, or a sign of air or/and water incorporated in the dough while shaping?
Well, that's about it, for now. Not quite up-to-date, I still have some "san joaquin"s left that I want share with you, but this is already a too long post.
codruta