October 23, 2011 - 11:51pm
80% rye bread with rye soaker and rye chops
I didn't even finished my last rye bread (the one I wrote about here) and I was eager to do another one. This time with rye chops in it. Or...at least  I think they are rye chops... I took some rye berries, soaked them overnight in warm water, and next morning I chopped them with a sharp knife. I guess that makes them rye chops...doesn't it? As a difference from last time, I used british rye flour (last time it was austrian) from Doves Farm. I increased the hydration (from 83% last time), but I can't say for sure how much, I can't estimate precisely how much water was absorbed by the rye berries, but I think overall hydration was somewhere between 88%-89%.
20% strong white flour (doves farm), 80% rye flour, 20% rye chops, some caraway and fennel seeds, toasted and crushed. (sorry about the quality of the picture, it was taken very early in the morning, but I want to show you the "rye chops")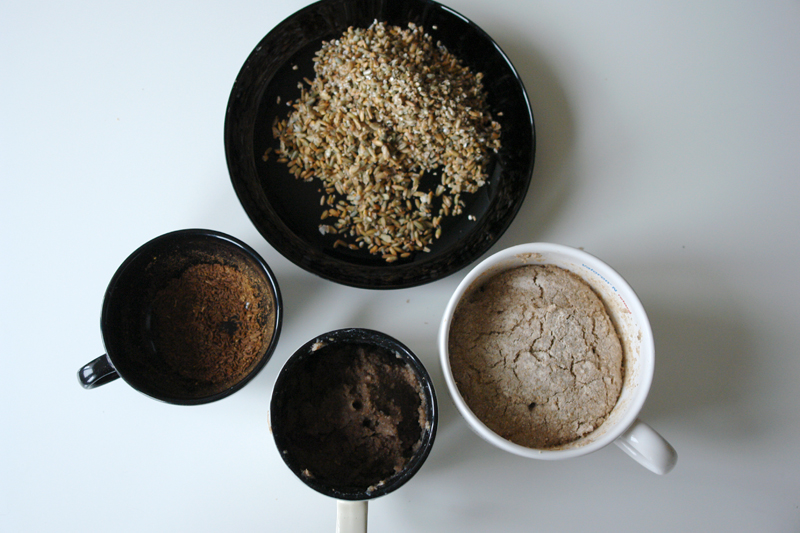 Everything seamed fine until I put it in the oven. How can this beauty: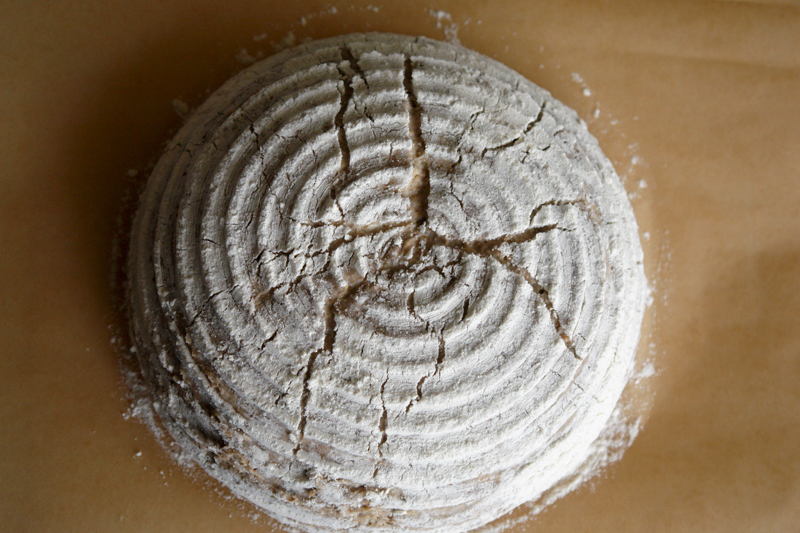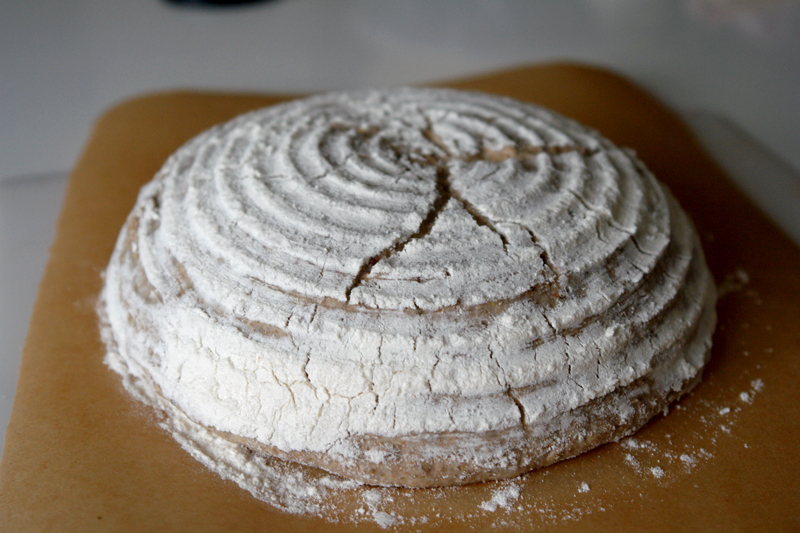 turn into this "beast":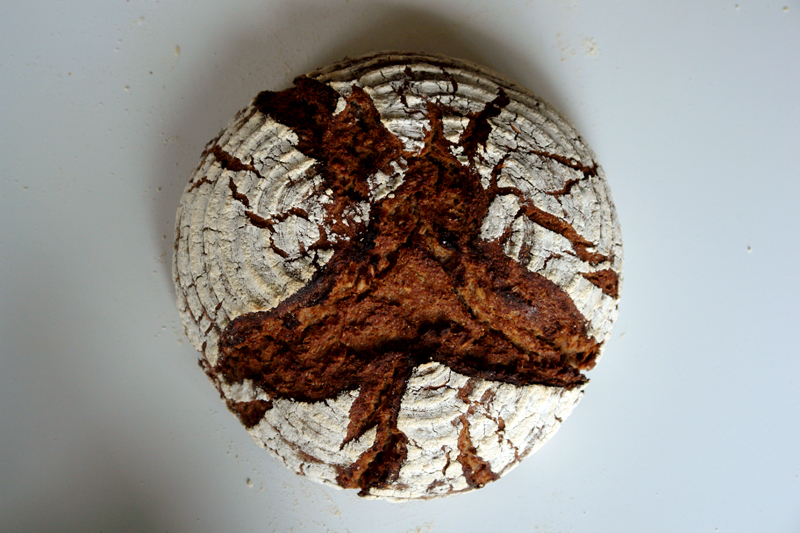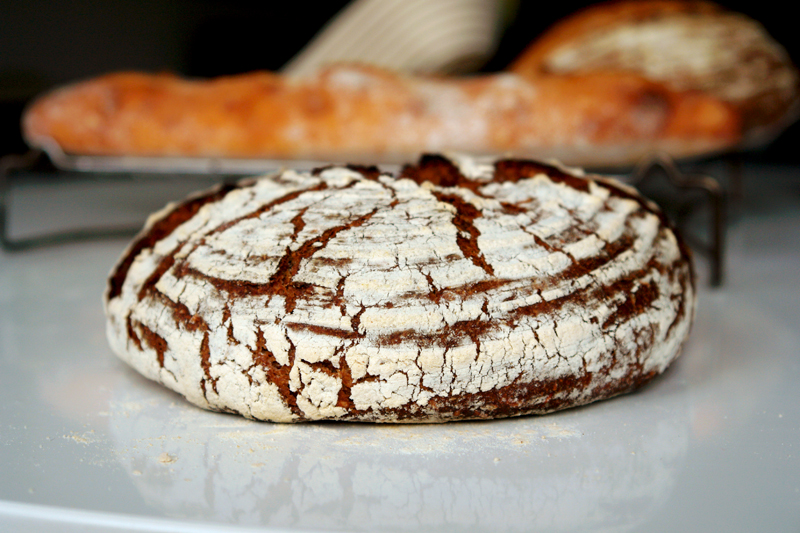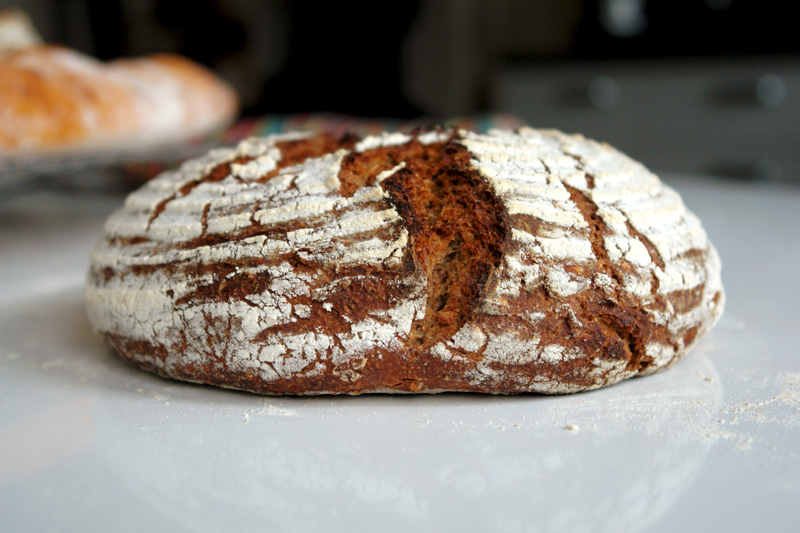 After 24 hours I cut it in two, and the crumb was a bit sticky. I thought the bread is compromised, but I let it sit another 24 hours until I sliced it and taste it. It is quite delicious. When toastes, the rye chops gets a nutty wonderful flavor. The bread is sweet from rye, and sweet from berries. I feel like I'm on the right track, but I want to have more volume in my rye breads than this: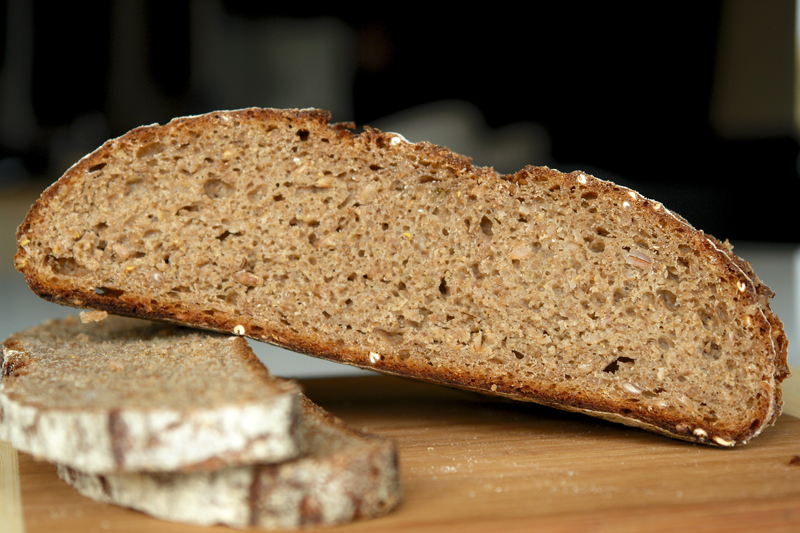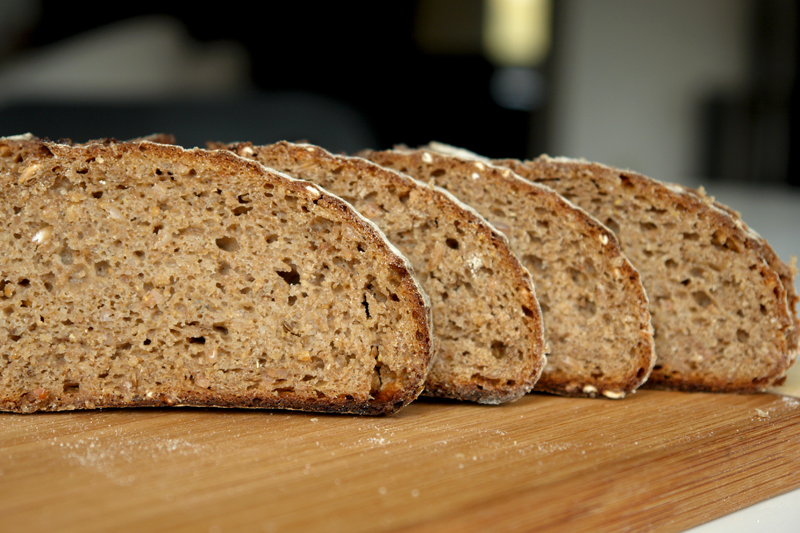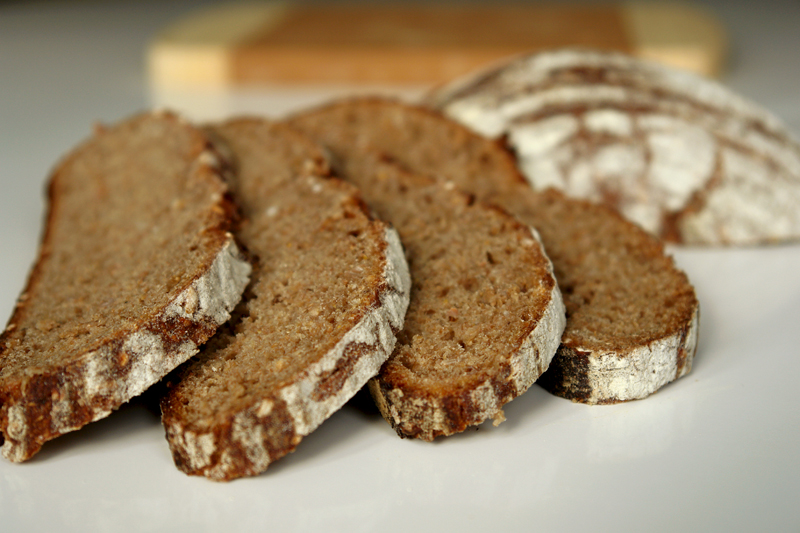 I am happy that I don't have to trasform this bread into altus (that was my fear when I first cut it), but I'm dissapointed that I didn't get more volume. It has only 6 cm height :( What did I do wrong? the dough was not overproofed, that is for sure. Maybe a bit underproofed? I worked it too much when I shaped it? And why does the crumb feel a bit sticky when the internal temperature after baking was (again) 98C?
Codruta