Hi,
 I could not resist trying to show these, as I am new to being able to post pictures directly to the forum. I usually bake my sourdough loaves on hot tiles with just parchment paper underneath, but I have been watching some videos on baking in a covered pot, and today decided to try it. I just took my first ones out of the oven. You can't hear it, but there is cracklin goin on...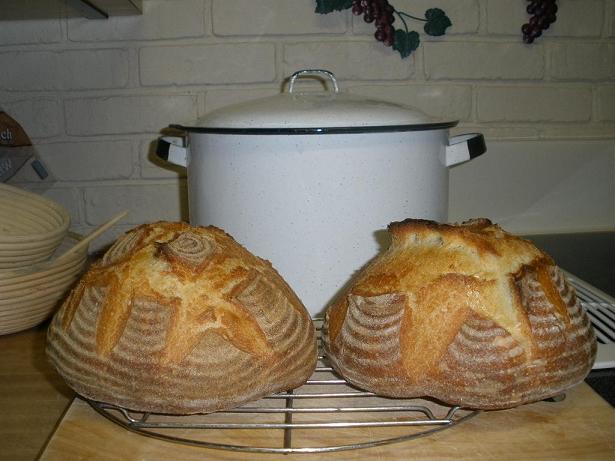 The enameled steel stock pot is what I baked these in, 500 degrees, 20 minutes lid on, 20 minutes lid off..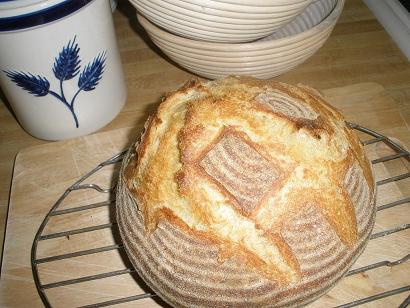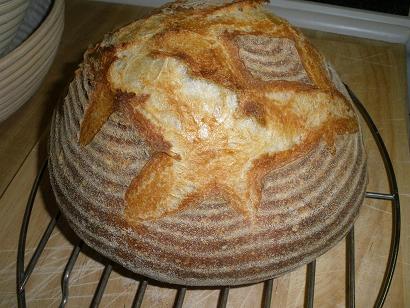 I kind of like this method, except I could only bake one loaf at a time, whereas I used to bake four. I will have to figure out how to fix that...
Russ from RI
Note:
This bread had excellent oven spring and was yummy but not exceptional. A longer retarding time and a few other changes resulted in somewhat less dramatic oven spring but a much improved bread in both taste and texture which can be found here: