November 28, 2009 - 9:51pm
I love Baguettes!
Lately it seams like I cant keep these in the house. I no sooner get them out of the oven and there gone.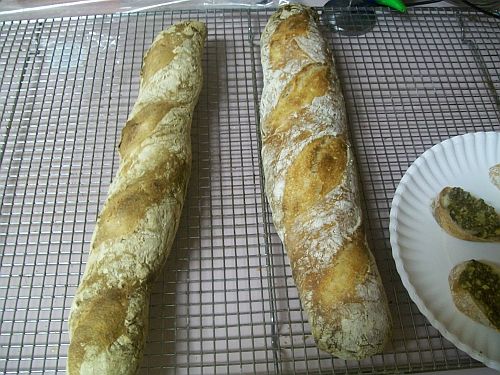 I baked 4, here are 2 with some pieces on the side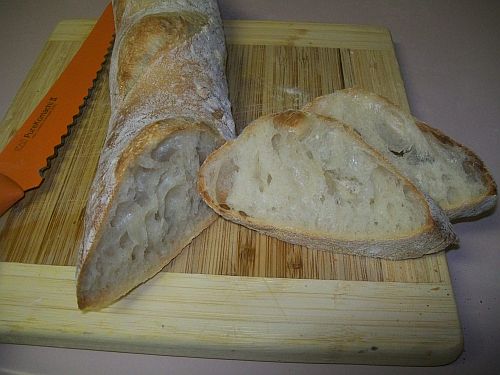 (Obligatory crumb shot)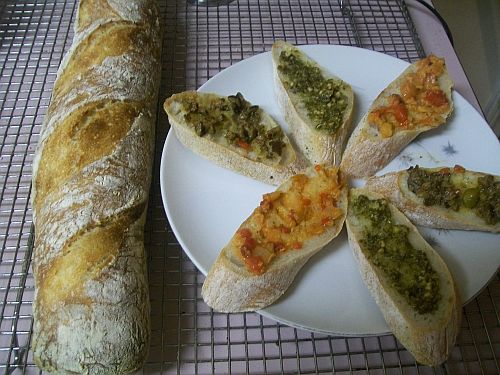 less then 1 hour after baking, 1 left.
Served with Pesto, Olive Tapenade, and Roasted Red Pepper and Artichoke spread.