Panettone and "Boy, am I spoiled now"
Hi all:  I've been out of internet contact for a while, and it's nice to be back.
Two quick things:  First, I made the Panettone from BBA, and YUM!  I made 4 of them, gave 2 away, and sliced one up to put in the freezer which gave me weeks of heavenly toast for breakfast!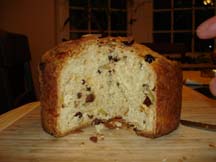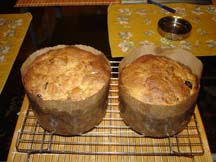 But here is the second thing.  I haven't baked a loaf in a week or so, so my husband decided to pick up a "Sourdough Boule" (which was labeled an "Artisan Bread") at Trader Joe's.  I expected a mediocre loaf, but it was downright abominable.  Has anyone else been entirely ruined by baking at home, and then not being able to handle a commercial loaf?
Happy New Year all!
KP