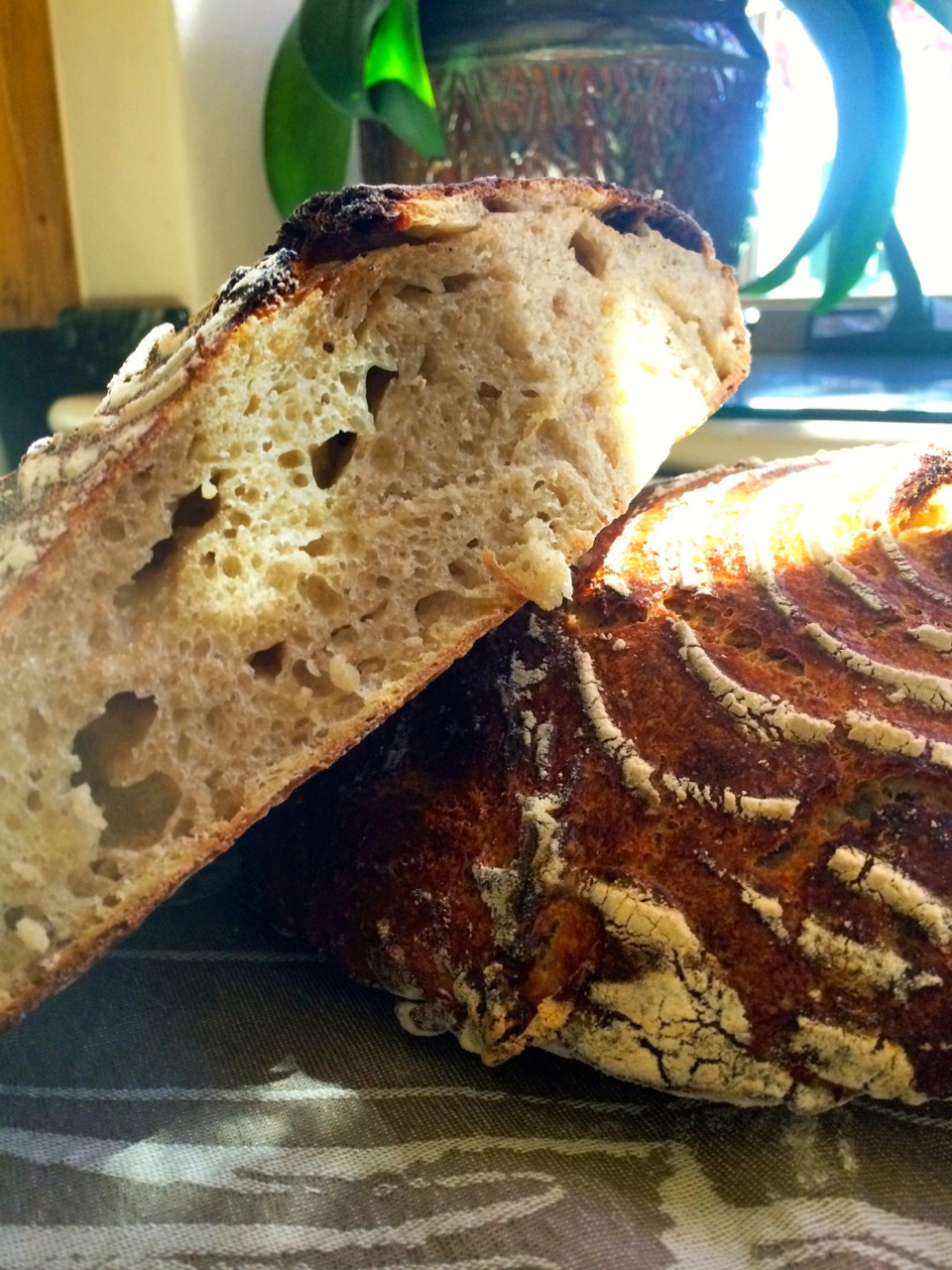 My first loaf of Sourdough bread from my first starter! I might have over-proofed a bit, to the detriment of oven spring. I used a Gaggenau steam oven for one loaf, and the casserole method for the second loaf. I still need to figure out the best setting for the Gaggenau steam oven - 100% steam for 20 minutes? 
I am quite happy with the crust and the taste. Quite tangy, and looking to see how it changes overnight. Great big bubbles in the crumb. 
Thanks to all the great bakers on this forum for the inspiration and the countless instructive posts! 
Most important question; how long can I live on a sourdough only diet?