Flat cuts when baking straight from refrigerator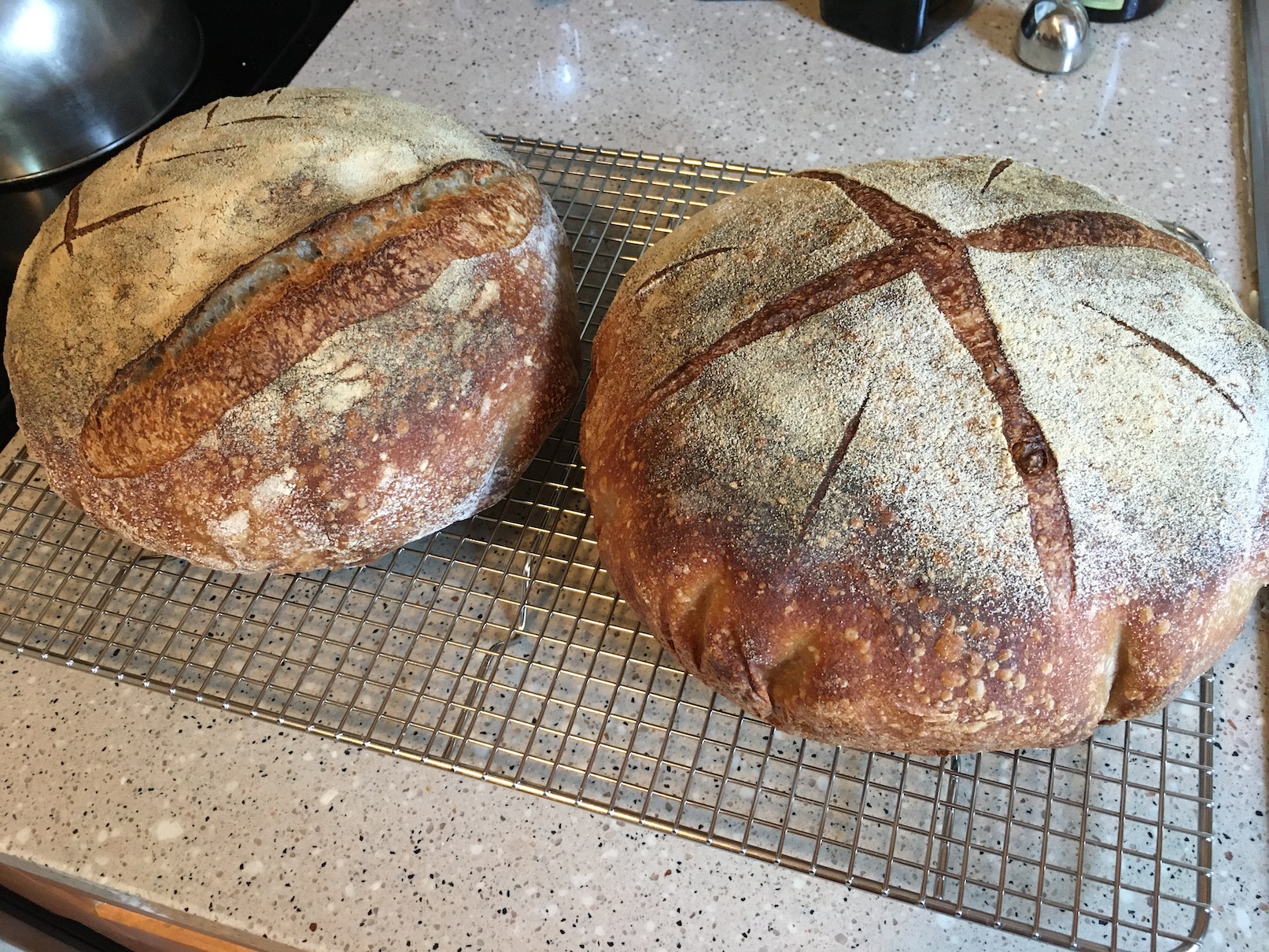 I've noticed lots of sourdough recipes recommend putting dough straight into the oven after cold proofing. I've found that every time I do this, my cuts don't really open up and split apart like they do when baking room-temperature dough, but instead remain kind of flat. Is this normal or am I doing something wrong? Obviously, it's not a big deal taste-wise, but it does lead to less aesthetically pleasing bread.
I've attached a photo to show what I'm talking about. I followed the Perfect Loaf's 50/50 whole wheat sourdough recipe pretty much exactly. I did pull my doughs out of the refrigerator right before I began preheating my dutch oven, even though the recipe recommends taking them out after preheating. The loaf on the right went in the oven first, after about half an hour on my counter. The cuts pulled apart, but they didn't open or create much topographic variation with the rest of the loaf. The loaf on the left had an extra hour to warm up, and it created more of an open split where I cut it, although it's probably not as open as it would've been if I'd let it warm up longer.
I've had the same thing happen when I cold retard dough following the basic Tartine bread recipe, which also recommends baking straight from the refrigerator.