Malt in Hamelman's recipes, take two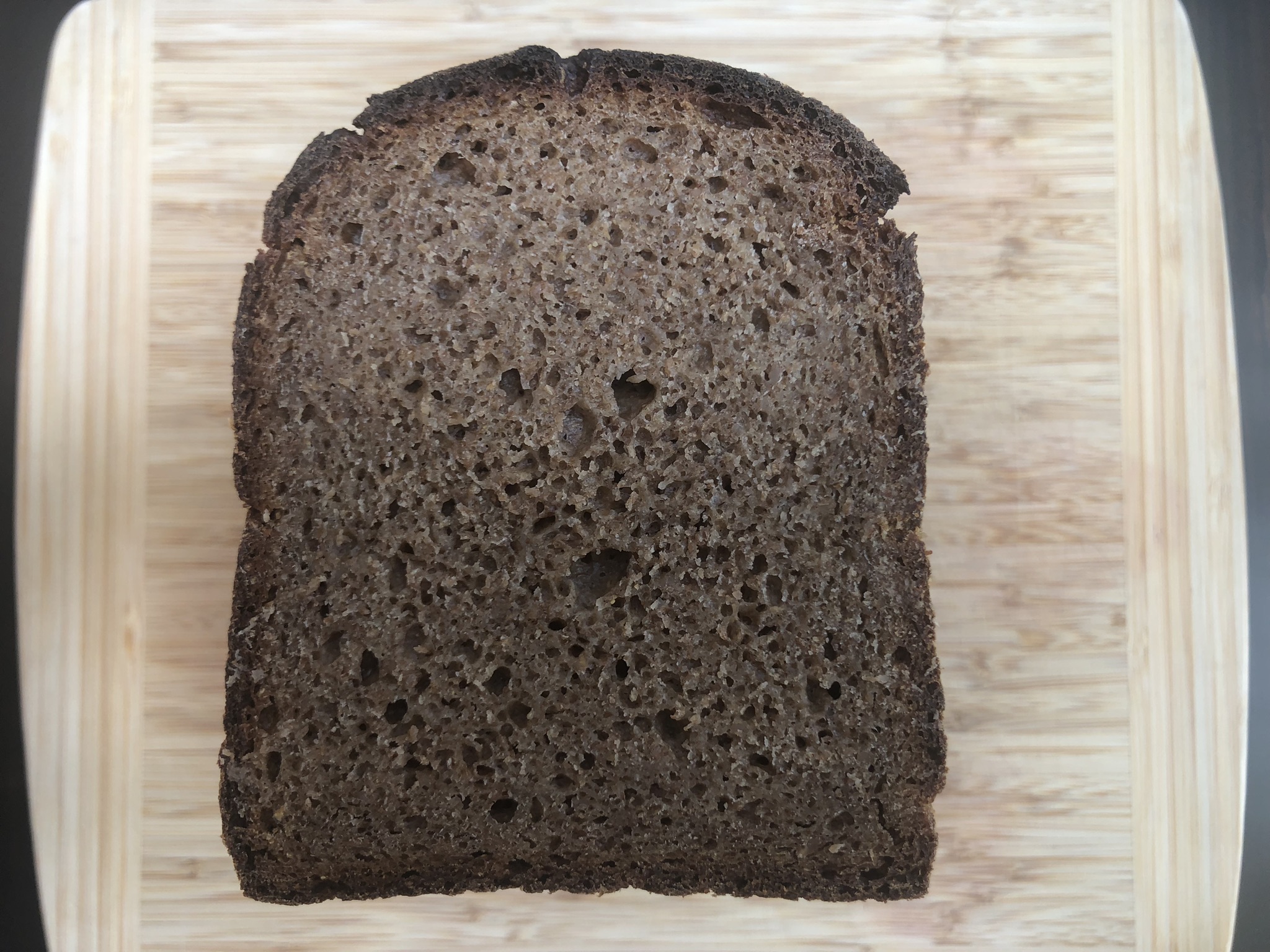 This is a follow up to a loaf I presented earlier. Since I ran out of spelt flour and didn't get around to getting more, I baked the other Danish rye from Hamelman's book. This one is 100% rye and also calls for "barley malt" but this time, as suggested, I used barley malt syrup instead of ground barley malt. This loaf also came out great but did not exhibit the gumminess of that other loaf. I think I'll default to using malt syrup where barley malt is called for unless specified otherwise. However, the star of the show to me was the beer I used this time. Would you say it's a triple-rye loaf? I don't have rye malt syrup.
 The beer's excellent flavor and aroma carried through the bake and was very evident in the first few hours after the bake but in a very good way. Over the next 24-48 hours as the loaf rested the flavors blended together into a harmonious and very pleasing experience.