September 19, 2022 - 9:20am
How to prevent a flying crust on a batter bread?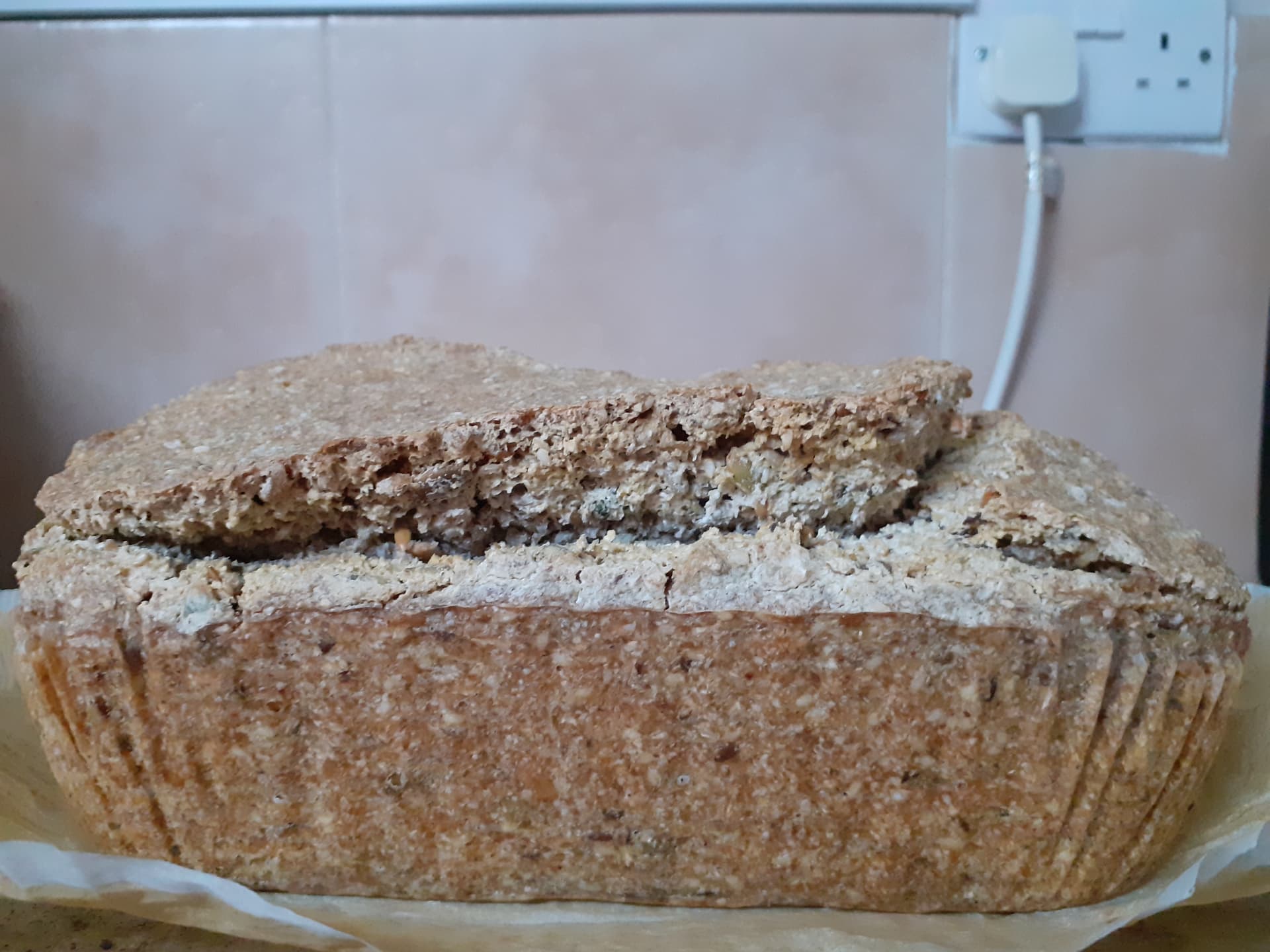 This is a naturally fermented buckwheat bread. No starter. A brief outline of the recipe...
Soak the buckwheat groats. 12-24 hours. 
Blend into a batter.
Ferment till bubbly. 12-24 hours. 
Add whatever you like and portion out into a loaf pan. 
Wait 30-60 minutes. 
Bake. 
What you get is lovely naturally fermented buckwheat bread which is dense but not heavy. Something akin to a rye bread albeit a different flavour profile. 
All the breads I see have a modest rise with a nice unbroken dome. Or perhaps a bit cracked but nothing too drastic. My buckwheat batter breads seems to rise much more than those who have posted this recipe on-line and it bursts out through the top of the loaf. Don't get me wrong i'm not complaining about the bread rising too much. The crumb I always get seems less dense and has a lovely texture but is there a way to prevent the flying crust? It can't be scored and there's no shaping or much of a rise before it reaches the oven. Can it be something in the bake itself? This bread does not do well with steaming as it will form a white thick crust if one does that. Any ideas? 
P.s. Nobody ever advises if the oven is fan or no fan. The oven i'm using always has a fan and it can't be switched off. Do you think it's best to bake without a fan and if not possible to cover the top preventing the crust forming too quickly?