November 5, 2021 - 8:07am
Naturally Fermented Buckwheat Bread (no starter)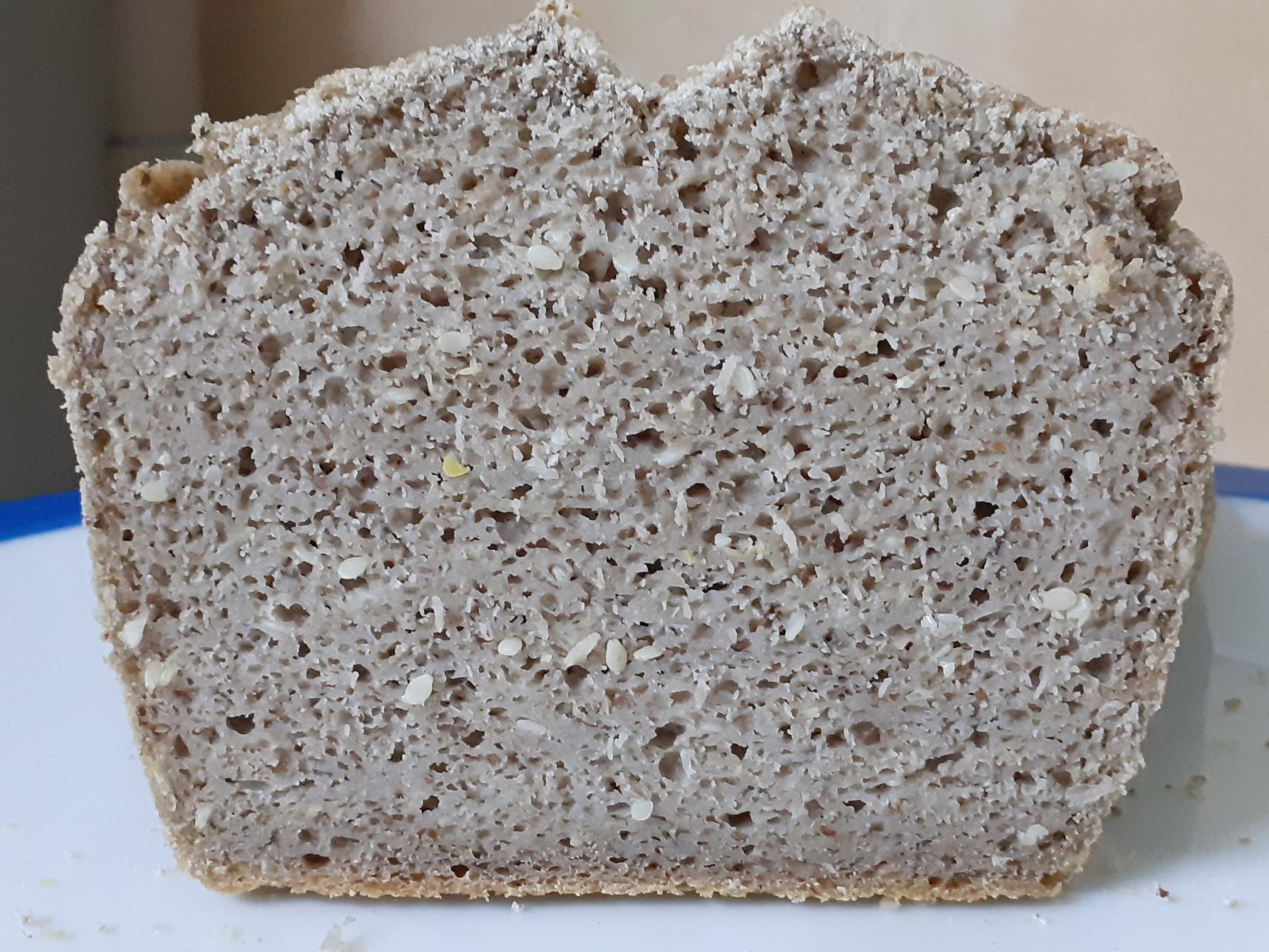 [Excuse my shoddy camera work and my bread knife tears more than slices; this photo doesn't do it justice and it wasn't too long out of the oven when sliced. This buckwheat bread has a close rye like crumb but a much softer texture and when toasted the flavour is very much enhanced with a nice crunch on the outside but a soft interior. Goes very well with something like an emmental.]
Overall Ingredients: 
500g organic untoasted whole buckwheat groats
600g water (+ extra)
8g salt
Ground Flaxseed + Sesame Seeds
Step One: The Soaker
500g organic untoasted whole buckwheat groats
600g room temperature water 
Cover and leave for 12-24 hours.
Step Two: Ferment
The groats should be softened and the mixture will have a gel like consistency. Either in a food processor, or with a hand held blender, blend the groats into a thick paste. Dissolve 8g of salt in 50ml/g of water, add it to the paste and thoroughly mix. Cover and leave to ferment for 24 hours. By which time it will be well risen and bubbly. 
Step Three: The Final Mix
Add in anything you wish. Doesn't have to be measured. This is a batter bread. Fold in till fully incorporated and pour out into a prepared loaf pan. 
Step Four: Final Proof
Proof for 1 - 1.5 hours. Until you see it has puffed up and risen a little. About 20-30%. 
Step Five: Bake
Bake in a 350°F/178°C preheated oven for up to 1.5 hours. Make sure it's baked through properly. 
Allow to fully cool and to really appreciate this tasty bread I recommend toasting. 
There are many naturally fermented buckwheat recipes based on this method and i've done this many times using the method they all follow. However for this bake I was inspired by this recipe on YouTube but with a few minor changes of my own.