September 17, 2022 - 8:53am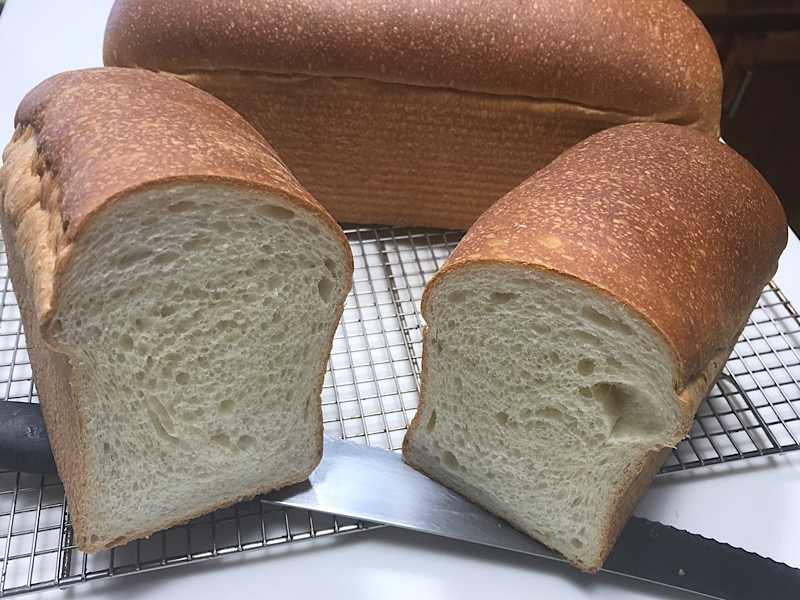 I know this was posted before, BUT for those that like sandwich bread leavened with SD this is a must try. THIS FORMULA & METHOD by TX Farmer is nothing short of extraordinary. Really wished I knew what became of her.
Only 800g TDW was used to bake a large USA Pullman Pan. The slices are light and airy. The flavor is complex and has only the slightest hint of any sour flavor. The bite and texture is soft.
The slices are so tall they won't fit in a standard toaster either upright or sideways.
Definitely a dough for the mixer. Simple to make IF the dough is mixed to intense development.
Danny
Update about me -
A little over a year ago Hurricane Ida paid us a visit. We were out of electricity for 3 weeks or so and during that time and for months thereafter out routine was disrupted. I got out of the habit of baking experimental breads and since that time have continued to make bread on an as need basis. Home baked bread is the only bread I eat. My passion is now directed towards crappie fishing (Sac-a-Lait).
Wishing all my friends well. Will drop by from time to time.
Danny