February 11, 2022 - 4:40pm
85th bake. 02/08/2022. Denisa's 100% rye, take 5.
Feb. 8, 2022.  85th bake.
This is my 5th bake based on Denisa's 100% rye recipe.
www.thefreshloaf.com/node/67054/100-whole-grain-rye-sourdough-bread
4th submission to the Rye Community bake.
https://www.thefreshloaf.com/node/69775/community-bake-rye-bread
3rd time with home-milled rye flour (227 grams), but also has the last of my store-bought Malsena stone-ground whole rye from Lithuania (250 grams).
Previous bakes in this series:
www.thefreshloaf.com/node/69889/84th-bake-020422-denisas-100-rye-take-4
www.thefreshloaf.com/node/69816/83rd-bake-01282022-denisas-100-rye-take-3
www.thefreshloaf.com/node/69787/82nd-bake-01242022-denisas-100-rye-take-2
www.thefreshloaf.com/node/69634/78th-bake-01062022-100-rye
... Formula to be added later ..
At beginning of final proof.  Pan was greased with Crisco and dusted with cornmeal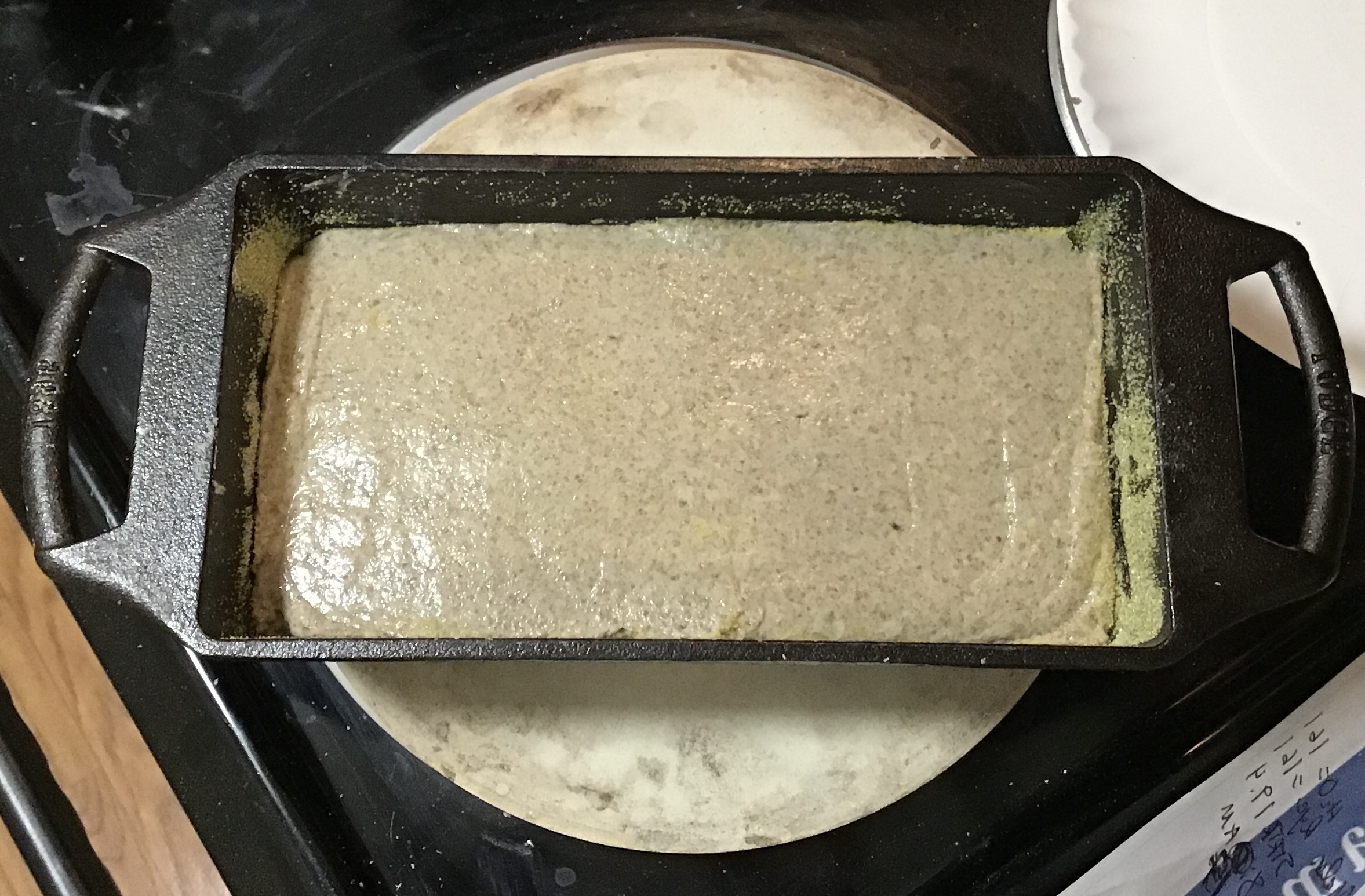 I remembered to wet the top prior to adding brown sesame seeds.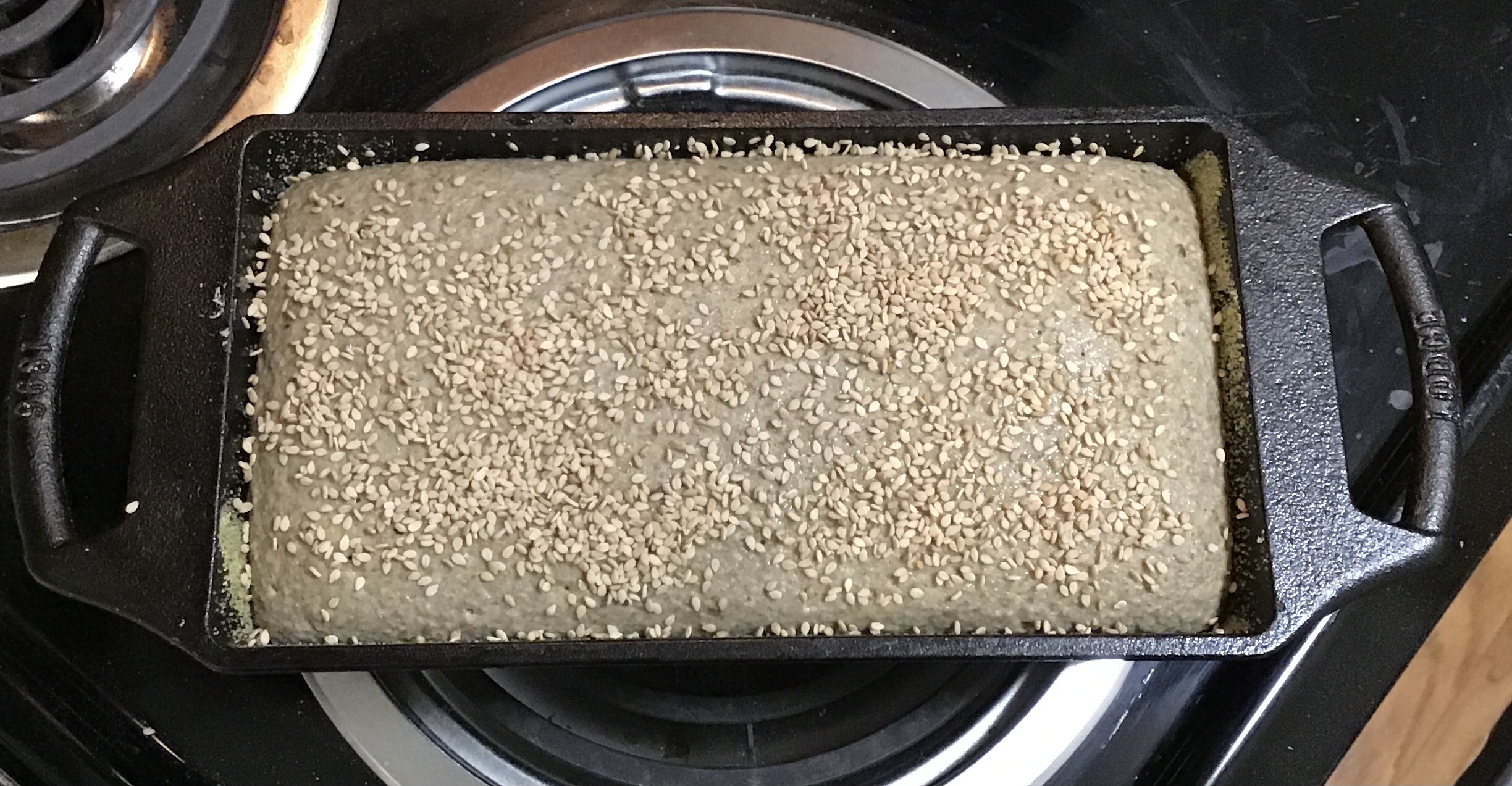 Well, the water wasn't enough to get all the sesame seeds to stick.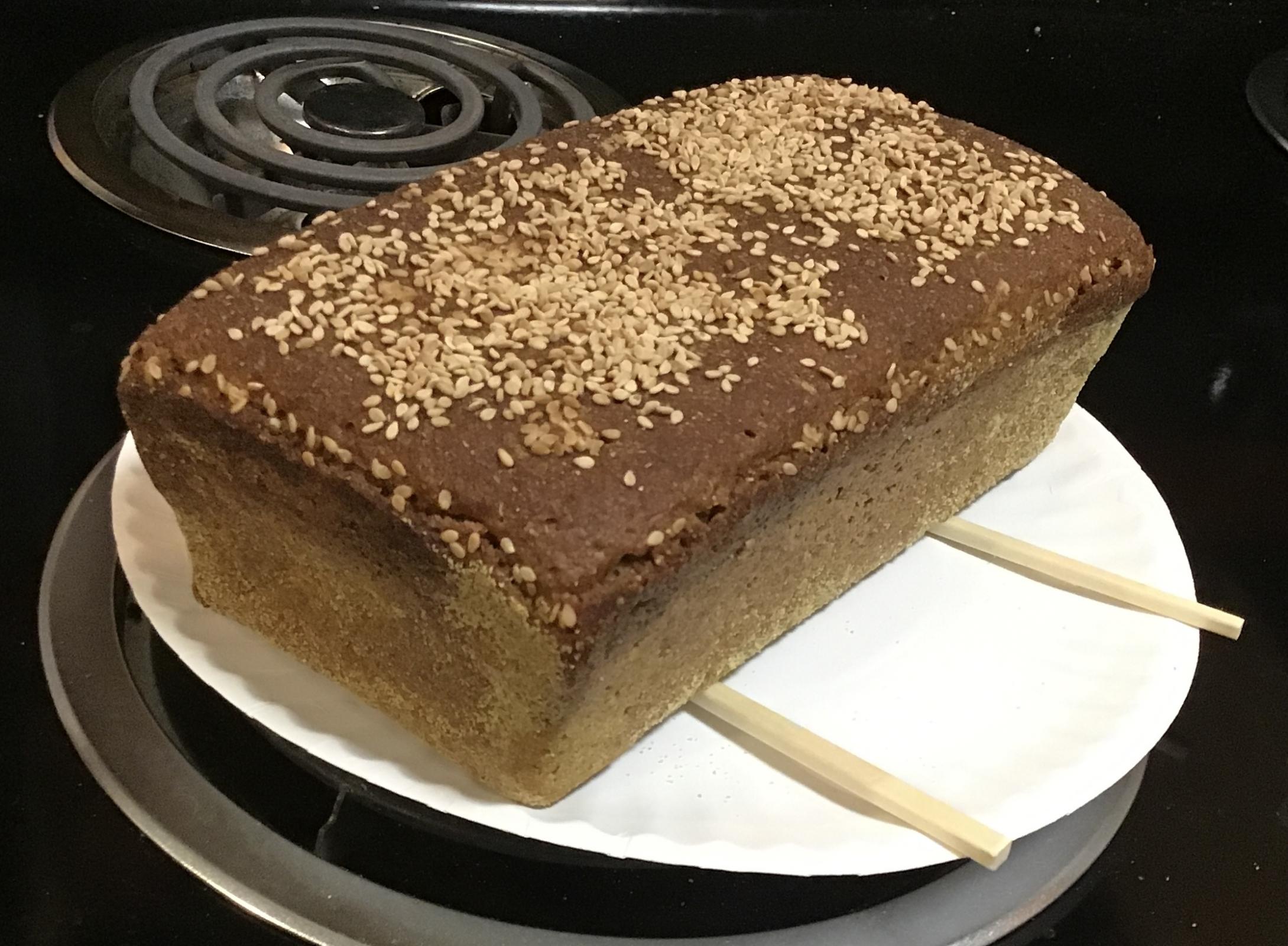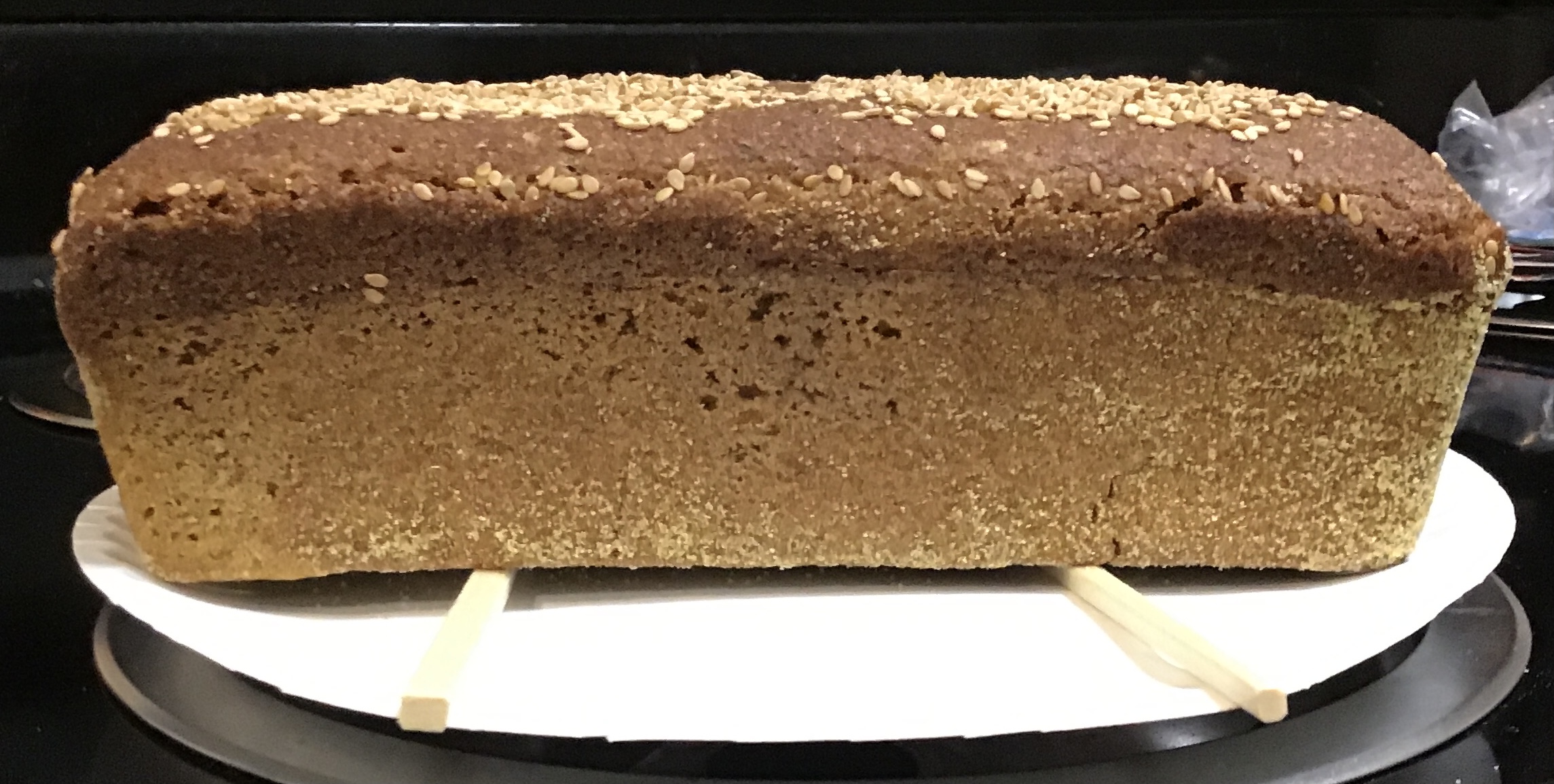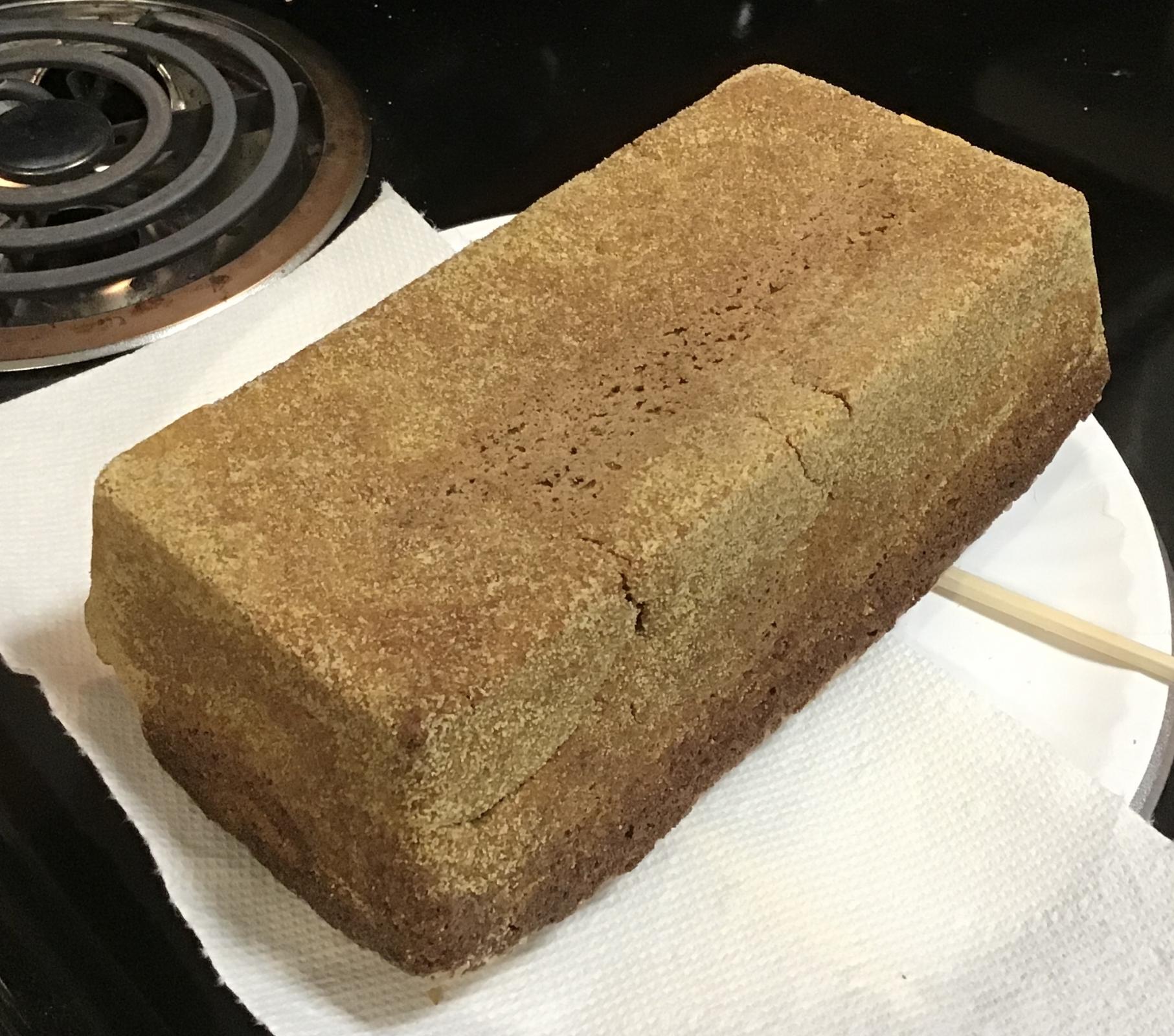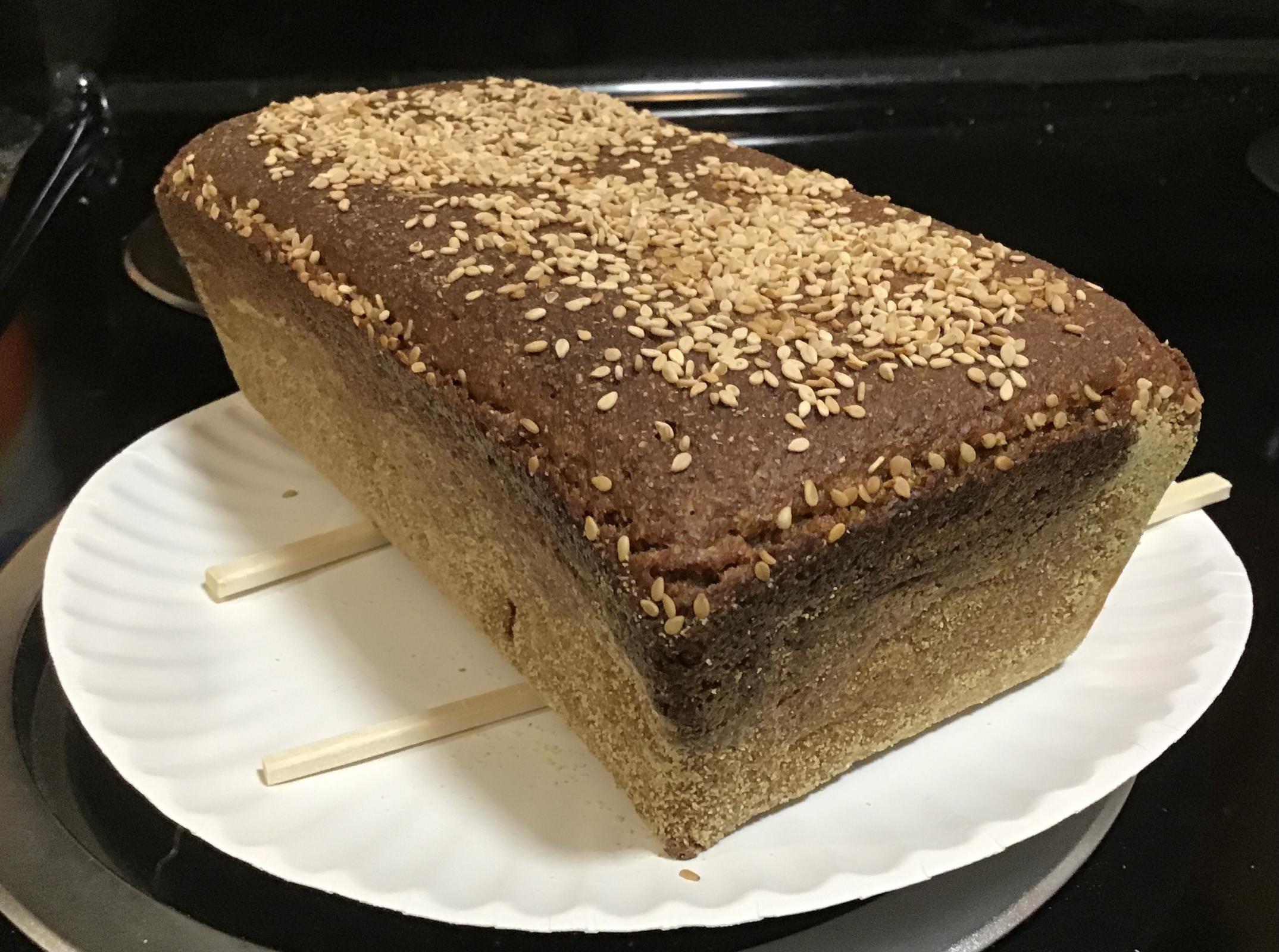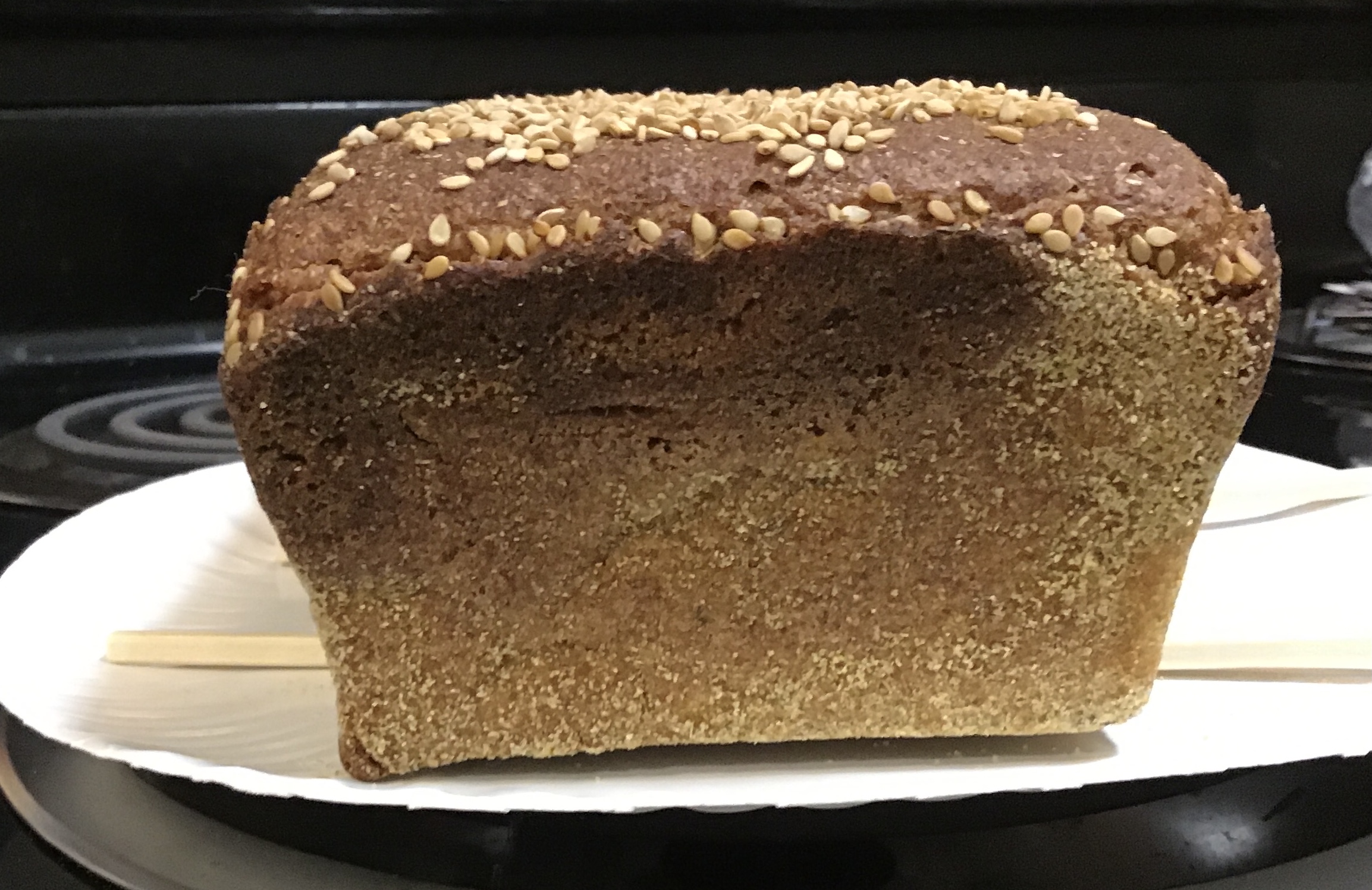 Nice crumb. And tastes good.